WASHINGTON ― Republican presidential candidate Ben Carson said Sunday that the United States has to be careful about letting Syrian refugees into the country because some might be like the terrorists behind the Boston Marathon bombing.
"I would recognize that bringing in people from the Middle East right now carries extra danger," Carson said in an interview for ABC's "This Week." "I know we have a process, but how effective is it? How does it, you know, let people like the Tsarnaev brothers in here?"
Carson's comment was edited out of the clip that aired Sunday, but "This Week" included it in its full transcript of the interview.
Tamerlan and Dzhokhar Tsarnaev were the brothers behind the attack at the 2013 Boston Marathon. They immigrated to the United States from Kyrgyzstan as refugees in 2002. At the time, Tamerlan was 16 and Dzhokhar was 9.
The current Syrian refugee crisis has displaced half of the people in the country. The U.S. has pledged to take in at least 10,000 refugees, though some U.S. senators have pressed the Obama administration to up the number to 65,000. Seventy-two House Democrats wrote a letter to President Barack Obama last week calling for the U.S. to take in 100,000 Syrians next fiscal year, along with 100,000 other refugees.
Carson said it might seem like the right thing to do to open up the United States to refugees, but it's still dangerous.
"We cannot put our people at risk because we're trying to be politically correct," he said.
White House press secretary Josh Earnest addressed these concerns at his Thursday briefing. He said refugees undergo a rigorous screening process by counterterrorism, FBI, Homeland Security and intelligence officials. They have to provide biographical and biometric data, and submit to interviews. The screening process can take around 18-24 months from the time someone is referred by the UN High Commissioner for Refugees.
"Refugees go through the most robust security process of anybody who's contemplating travel to the United States," he said. "The reason for that process is that the safety and security of the U.S. homeland comes first."
This story has been updated to reflect that ABC did not air Carson's comments, but included them in the full transcript of his interview.
Before You Go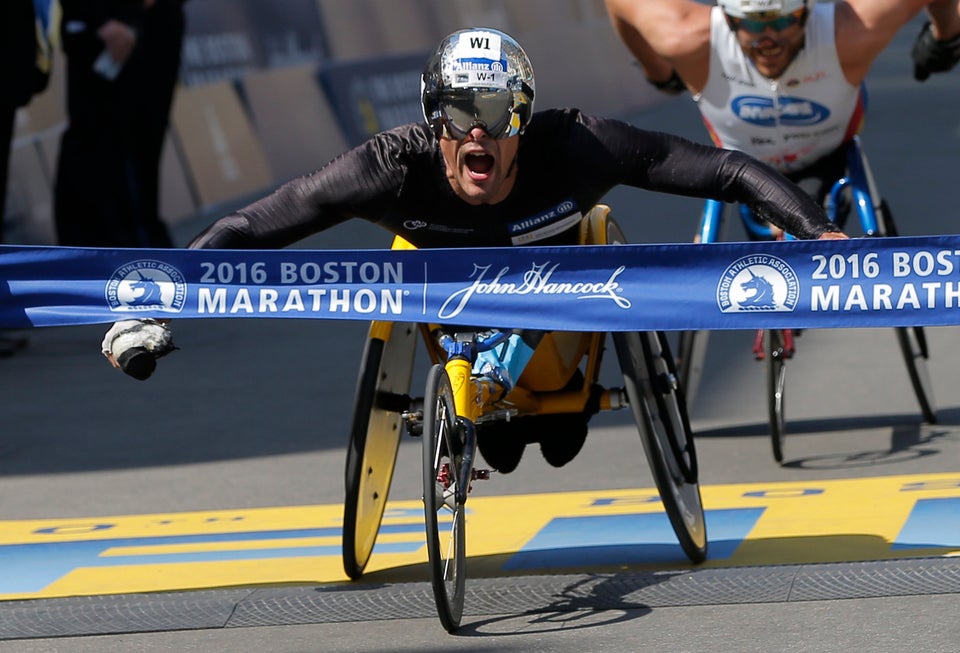 Photos From The 2016 Boston Marathon That Will Inspire You
Popular in the Community