WASHINGTON -- Famed neurosurgeon and Republican presidential hopeful Ben Carson wouldn't rule out torturing terrorism suspects on ABC's "This Week with George Stephanopoulos" Sunday.
Stephanopoulos asked Carson if he agreed with GOP candidate Donald Trump that the U.S. should resume waterboarding, an "enhanced interrogation technique" President Barack Obama discontinued in 2009.
"There's no such thing as political correctness when you're fighting an enemy who wants to destroy you," Carson said, "and I'm not one who's real big on telling the enemy on what we're going to do and what we're not going to do."
Carson also said he favored surveillance of mosques, essentially repeating something he said on Saturday.
"We should monitor anything -- mosque, church, school, you know, shopping center -- where there's a lot of radicalization going on," Carson said.
Though extensive surveillance apparently doesn't trigger any constitutional concerns for Carson, when Stephanopoulos asked about blocking people on terror watch lists from buying guns, Carson worried about the Second Amendment.
"There are a lot of people on that watch list and they have no idea of why they're on that list, they have been trying to get their names off of it and no one will give them information," Carson said. "I am a big supporter of the Second Amendment and I don't want to deprive people unnecessarily of that. There needs to be better due process."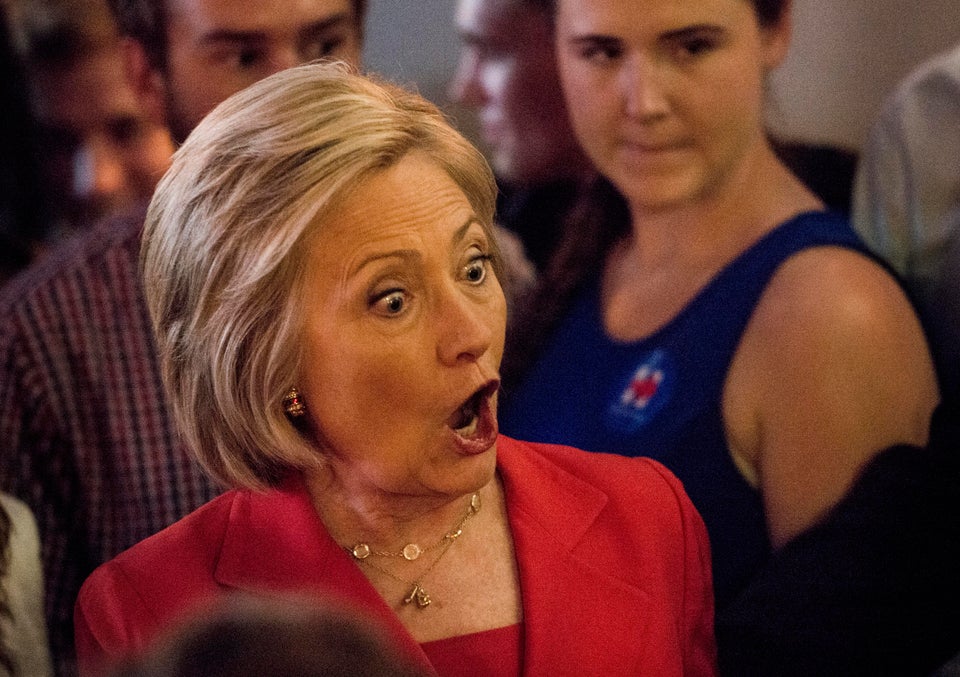 Most Awkward Moments On The 2016 Campaign Trail
Popular in the Community