Former congressman Ben Jones (D-Ga.), better known as "Cooter" from Dukes of Hazzard, has a plan to knock Eric Cantor out of the House. He's urging his fellow Democrats to cross over and vote for a tea party-backed candidate in Virginia's primary election.
Cooter, who ran against Cantor in 2002, has penned an open letter calling upon Democrats in his former Virginia district to vote in the open primary next Tuesday for tea party opponent Dave Brat in order to defeat U.S. House Majority Leader Cantor.
Crossing party lines to vote in an open primary has a long tradition in the solidly one-party South, Cooter argues in his letter. "[B]y voting for David Brat in the Seventh District Republican primary, we Democrats, independents, and Libertarians can make a big difference in American politics," he argues. "It is your right to cast that vote. It is an 'open' primary and it doesn't preclude anyone from voting anyway they wish in November. It may be the only way to empower those who want to make a statement about the dysfunctional Congress and 'politics as usual.'"
Below is the open letter by Jones provided to The Huffington Post:
To The Editor:

There was a time not so long ago when the South was called "The Solid South" by the national Democratic Party and the national press. The Republican Party in the South was, where it existed at all, historically on "the disabled list." The two-party system in the South was "The Democrats who were in, and the Democrats who were out."

So the action was in the Democratic primary, where the eventual winner was inevitably coronated. So that was where Democrats voted, where Republicans voted, and where independents, libertarians and everybody else voted. The general election in November was an afterthought. It was, after all, a foregone conclusion that the Democrats would win. For many years in Virginia, that was most likely someone connected with the Byrd Machine.

With the shift to Southern Republicanism that began in the South in the 1970's, the game has changed. But not all that much. Congressional re-districting (in which the inmates decide who is going to run the asylum) has resulted in Virginia having Congressional races for what are clearly "safe seats," that is, seats drawn by the incumbents, of the incumbents, and for the incumbents. So the general election decision is made in the primaries. Unless there is an unexpected lightning strike, that is simply going to happen. It is the next thing to being disenfranchised.

But by voting for David Brat in the Seventh District Republican primary, we Democrats, independents, and Libertarians can make a big difference in American politics. It is your right to cast that vote. It is an "open" primary and it doesn't preclude anyone from voting anyway they wish in November. It may be the only way to empower those who want to make a statement about the dysfunctional Congress and "politics as usual."

From what I know of Dave Brat, he is a good, honest, and honorable man. And from what I know of Eric Cantor, I can say only that he ran a truly dishonorable campaign against me back in 2002. He ducked debates, slandered me in slick mailings, questioned my patriotism and even mocked my Southern heritage. He simply cannot be taken at his word. You can call that "sour grapes" if you want to, but I am just telling it the way it was, and surely is. I can tell you that you will likely hear the same thing from his other former opponents, both Republican and Democrat.

Under Cantor's Majority Leadership, the Congress has sunk to its lowest public standing in history. Our nation has lost faith in our most important institutions. This is not a laughing matter. It is a national crisis. Eric Cantor should not be rewarded with another term.

Every 7th District voter, Republican, Democrat, Libertarian and Independent can take an historic action on Tuesday, June 10th. A vote for David Brat will be heard not just throughout Washington, D.C. but around the world.

Ben Jones
Washington, Virginia
Before You Go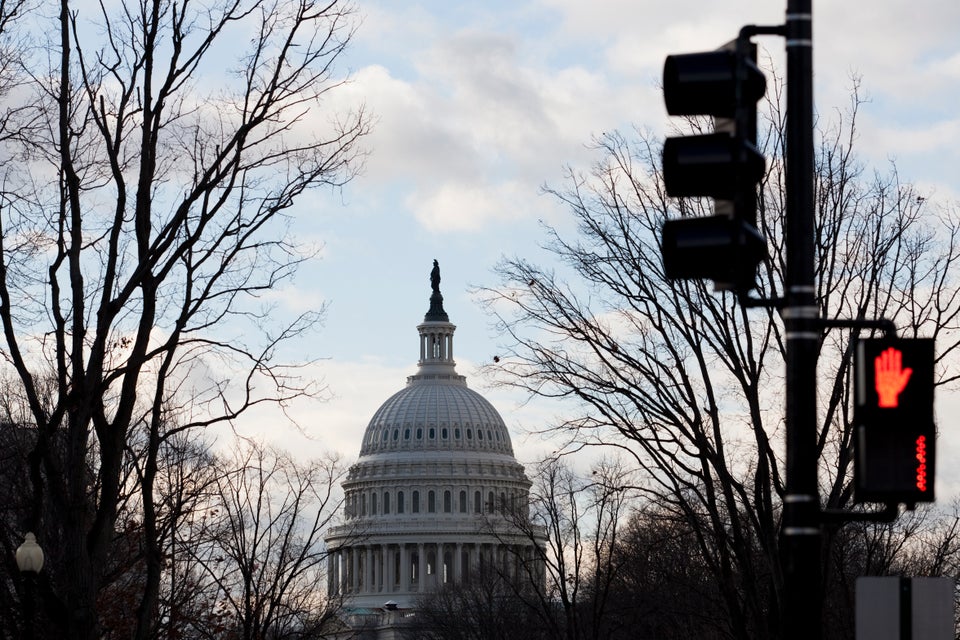 113th Congress Facts
Popular in the Community