It's no secret that sex scenes can be awkward, but one would think that filming a love scene with your wife would be considerably less awkward… right?
Unfortunately for "Bridesmaids" actor Ben Falcone, the opposite was true.
Falcone stopped by "Conan" Tuesday night to talk about what it was like to get up close and personal with his wife, actress Melissa McCarthy, during the filming of a kinky food-themed sex scene in "Bridesmaids."
The scene, which appears right before the credits of the movie, features Falcone and McCarthy's characters' hilarious attempts to use foot-long sub sandwiches, lunch meat and caution tape as foreplay.
Falcone said that his wife called him on his day off to shoot the scene -- but he had no idea what it would entail.
"The next thing I know, I have turkey meat on my nipples," he said.
The actor, who has been married to McCarthy since 2005, also said that the scene's inclusion in "Bridesmaids" was a complete surprise to him.
Watch the video clip above to see the awkward scene from the movie.
Below, photos of Falcone and McCarthy throughout their relationship: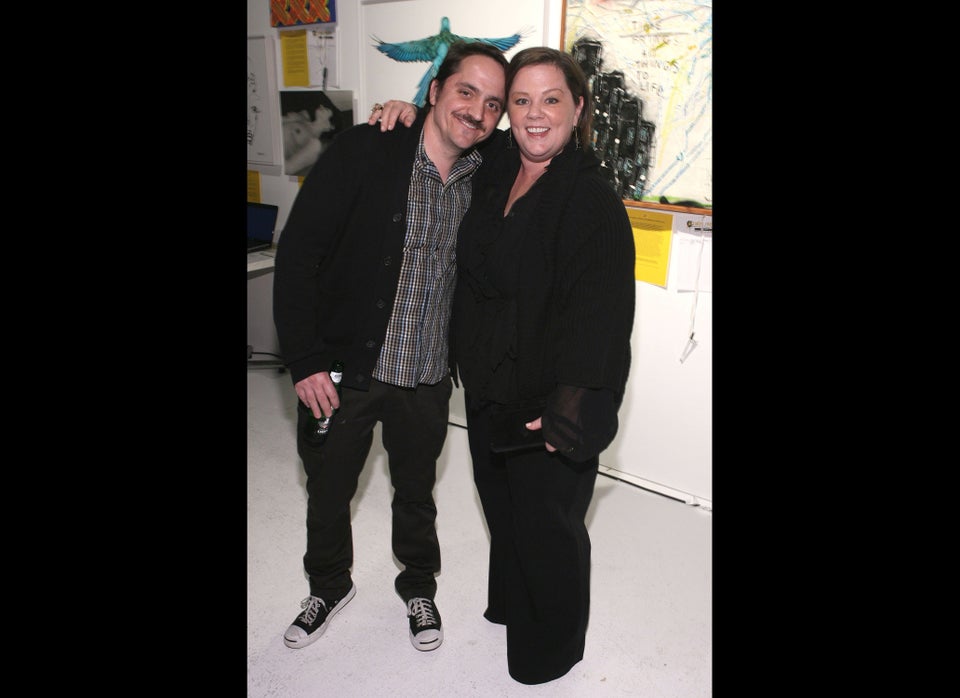 Ben Falcone and Melissa McCarthy
Related