The life of a musician on the road can be tough when you're in love. For Ben Hazlewood, the emotional challenge of being apart from his husband provided artistic inspiration. 
The Australia-based singer-songwriter drew on his recent heartache for his latest single, "Months & Miles." The video for the clip sees Hazlewood traipsing about the California desert in Gucci and Ralph Lauren-designed ensembles as images of his real-life hubby appear as "memories" throughout. 
"Will you open up in June when the moonlight hits that water. Throw your arms around my neck before you disappear in August," Hazlewood sings on the bluesy track, which had its Billboard debut last week. "All these months and all these miles are taking a toll on us. Come let me lay my bed next to you. So we never lie alone." 
"From a young age, I was really inspired by artists that spoke their minds and could capture an emotion through their music," Hazlewood told HuffPost. He added the song "was written after a long stint away from my then-fiancé where the distance had got the better of me. I hope that [listeners] can use it as a soothing anthem for when they are missing the ones they love."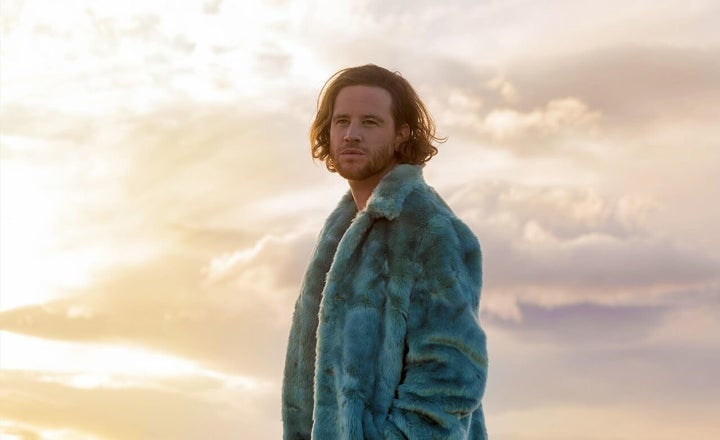 "Months & Miles" marks the start of a new musical chapter for Hazlewood, who first made a splash in 2006 on "New Zealand Idol," followed by a 2012 stint on the debut season of "The Voice Australia." It's his first new tune since the 2017 EP, "Eos," and will likely be a part of a forthcoming, full-length album, which is slated for a 2019 release.  
"I never saw it possible five years ago that I would be married," he said. "Yet many brave and strong people from the LGBTQ community dared to dream, and we must pay homage and respect to those who fought for so long for equality."
"What interests me is a future where we don't have minorities, just equality," he continued. "In that way, yes, I do feel a responsibility to represent the LGBTQ community and feel I want to show love in all its forms. My drive comes from my passion to unify people and expressing how I feel through music."   
REAL LIFE. REAL NEWS. REAL VOICES.
Help us tell more of the stories that matter from voices that too often remain unheard.
BEFORE YOU GO