In 2007, London-based photographer Ben Hopper started "Natural Beauty," a photo series designed to challenge what he described as the societal "brainwashing" done by the beauty industry.
Now, nearly seven years later, Hopper released his first official set of these photographs to The Huffington Post. Using an eclectic group of models, actresses, designers and friends, Hopper's pictures highlight a woman's beauty, her armpit hair, and the timely reminder that those two things are in no way mutually exclusive.
The images play on the fact that armpit and body hair have been stigmatized both here in the United States and abroad. Rarely, if ever, do you see a woman in the public eye who isn't conscious of removing much of her body hair.
"As I matured as a person and an artist, I realized I liked [armpit hair]," Hopper told The Huffington Post. "I think it can be a beautiful look."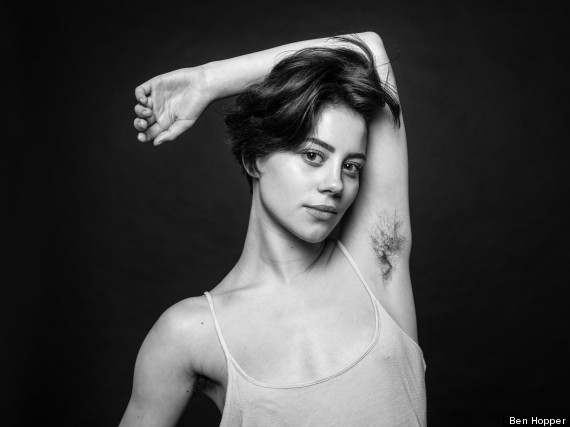 Alessandra Kurr. Designer.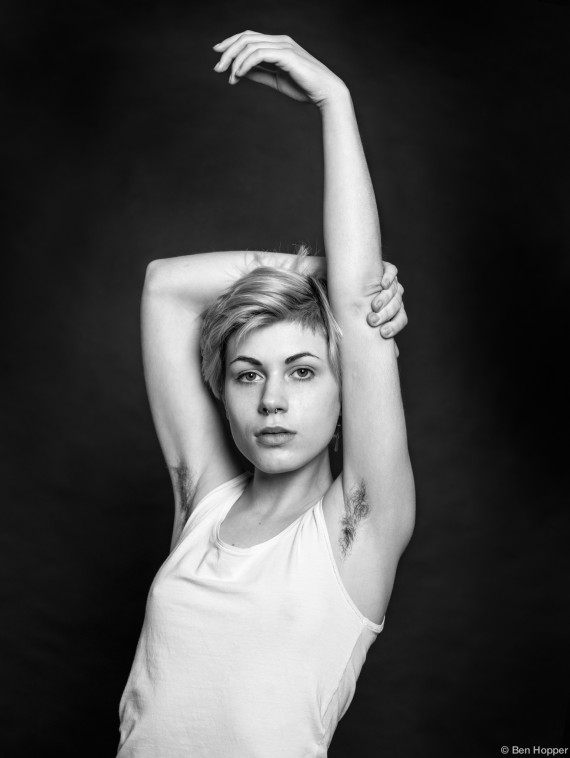 Olivia Murphy. Fashion student, model.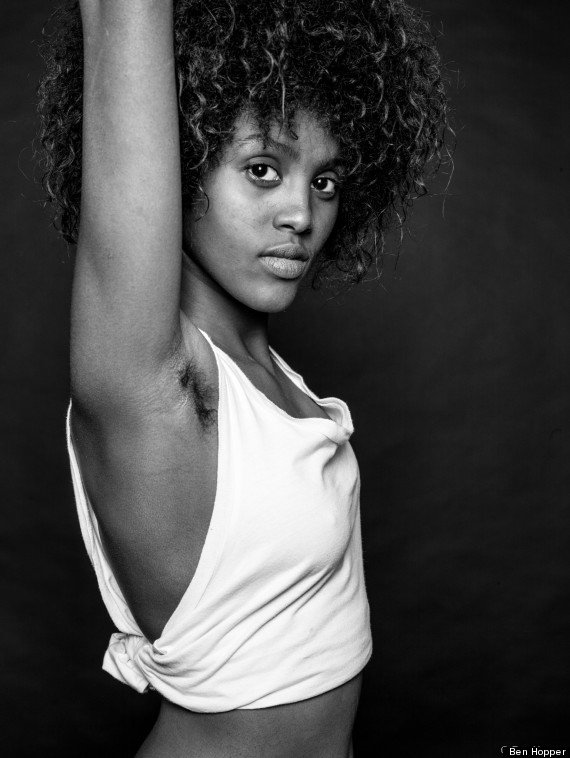 Ayan Mohamed. Graduate architecture student.
After finding willing models, Hopper realized that even his subjects weren't immune to body-hair anxiety. He told The Huffington Post that one model who was growing out her armpit hair for the project got so "grossed-out" while doing so that she chose not to go through with the shoot.
"The whole point [of the series] is contrast between fashionable female beauty and the raw unconventional look of female armpit hair," Hopper told HuffPost. "I expect [the photos] will surprise a lot of people and I guess, in a way, that is one of my intentions."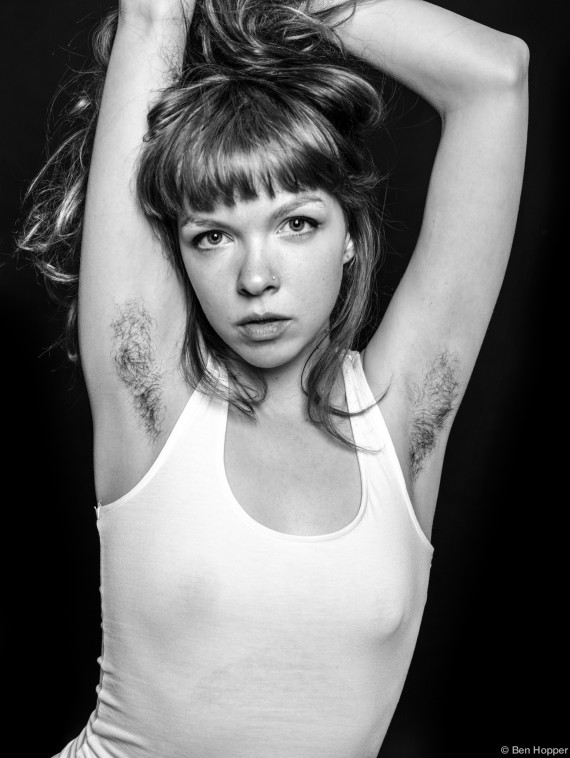 Ruby Bird. Producer, costumier.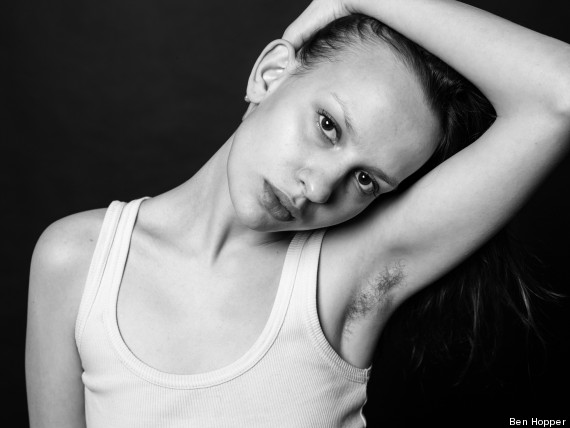 Rakel Lindgren. Actress, model.

Hopper's photo of Swedish actress Emilie Bostdt, who grew out her body hair for the series (see below), was the first of the pictures to capture a large audience's attention when he posted it on social media in February. After the picture went viral on his Facebook page, Hopper decided the black background would be the format for his entire series.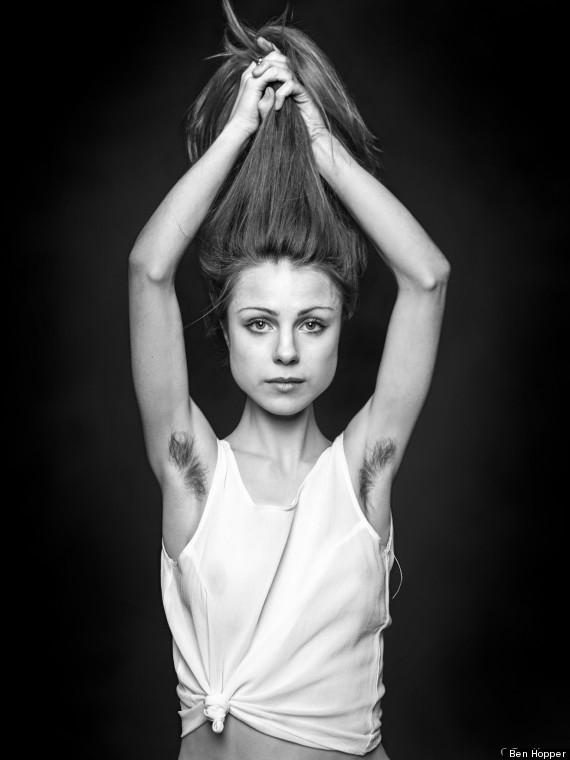 Emilia Bostdt. Actress.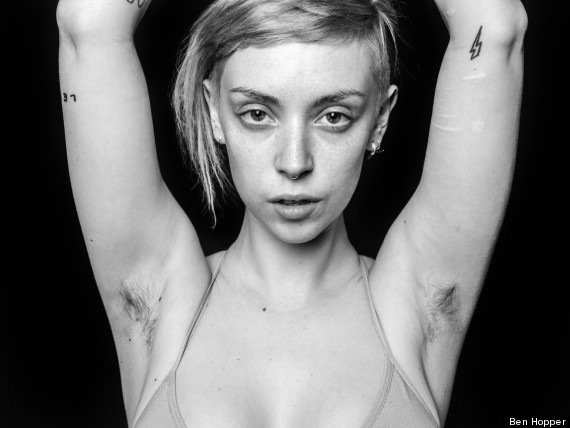 Slant Array. Model.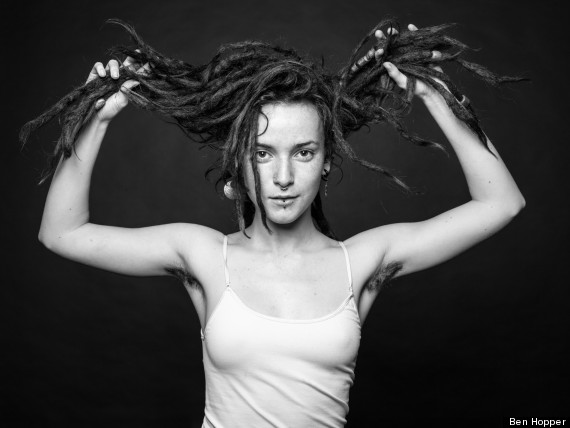 Cassia Tsura. Performer.
While Hopper's series intentionally challenges the beauty status quo, he's not trying to make a grand statement about what any individual woman should or should not do with her body hair.
"I don't want to say that I want women to start growing their armpit hair," Hopper told The Huffington Post. "I just think that it's a possibility and people shouldn't dismiss it. I'd like people to just question [beauty standards], the whole thing."
Related
Before You Go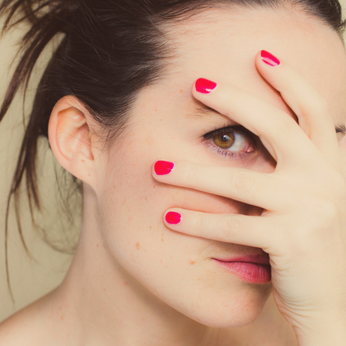 6 Ridiculous Products That Make Women Less "Gross"
Popular in the Community