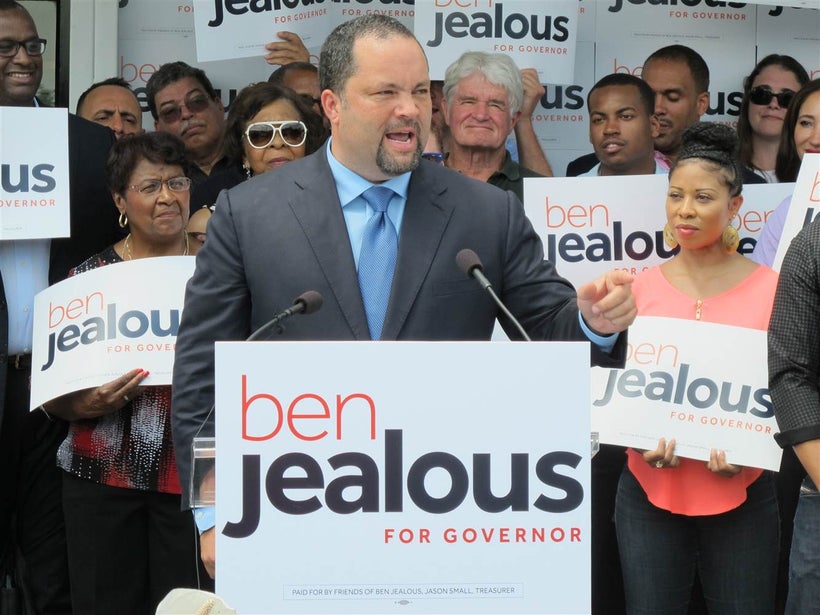 I met a candidate for Congress in upstate New York last month, and she seemed to me a revelation: Katie Wilson's a single mom, a quick study, forthright, fiery but controlled. Ten minutes of listening and I thought: she's not just going to be a great Congresswoman, she's going to make waves beyond that. I'm pretty sure there are lots of others like her out there—neophyte candidates breaking old molds, inspired by the out-of-nowhere Bernie run for the presidency, coming at politics from somewhere other than law practices. We're all going to be learning some new names in the next couple of years, and taking some chances on people who've been awakened by the moment. We can thank Trump for that if not much else.
There's an exception to that emerging slate of newcomers, however—he's a 2018 electoral freshman, but one with with a list of achievements that very few environmentalists can match. Come that November evening in 2018, we'll all be worried about control of Congress, but there's one race I'll be watching with particular focus: Ben Jealous' run for governor of Maryland.
That's because the track record he's running on leaves no doubt, none at all, about who he is. And here's the funny thing: environmentalism is not even his main claim to fame. Once the youngest executive director of the NAACP, he's been at the forefront of the civil rights movement, fighting against police brutality, voter suppression, mass incarceration, and the myriad other forms of injustice that are the nation's ongoing shame.
But behind that is an equally deep commitment to the planet, one that stretches back to his boyhood in California, where by the age of 13 he was the youngest tour guide at Monterey's magnificent aquarium. "The first protest I ever went to on my own was against clear-cutting," he said. He cofounded the first high school chapter of the Student Environmental Action Coalition. And then—well, then it deepened. As a young journalist in Jackson, Mississippi he covered the poisoning of a community after an explosion at a chemical plant, which provided a lesson in the links between poverty, race, and pollution. From there it was a natural step to Ralph Nader's Public Interest Research Group where he helped launch Neighborhood Green Corps along the East Coast. And then on to the NAACP, where he launched the Climate Justice program, hiring the remarkable Jacqui Patterson.
The NAACP supported efforts at a cap-and-trade climate bill in 2009. When we were launching the fight against the Keystone pipeline in DC in 2011 he came and talked with protestors and was one of the first national figures to lend support.. (And he helped persuade civil rights icon Julian Bond to go to jail, a high point of the KXL fight). Just a year ago I remember sitting on the pavement next to him blocking the doors outside the Army Corps of Engineers building at the height of the Dakota Access battle.
All of which is to say, he has the track record. There's no question where his commitment lies.
And he has the political skills. He fought hard and effectively for Bernie, and then at the Democratic platform hearings in 2016 he did as much as anyone could to unify the party before the convention. I watched him in backrooms and in public, and he showed that rare blend of savvy and sincerity (in my experience you usually get one or the other). And he also was one of the first national Bernie supporters to endorse Hillary after the convention. Which is to say, he would be a fine governor for a state that lurches from the poverty of inner-city Baltimore to the wealth of the Washington suburbs, a state that deals with the nearly intractable problems of race and of rising seas, a state that's a red-blue-purple microcosm of America.
Ben Jealous is only 44. He's already done one lifetime of work and done it well enough to rest on his laurels. But he's clearly got another lifetime to go.
REAL LIFE. REAL NEWS. REAL VOICES.
Help us tell more of the stories that matter from voices that too often remain unheard.
This post was published on the now-closed HuffPost Contributor platform. Contributors control their own work and posted freely to our site. If you need to flag this entry as abusive,
send us an email
.