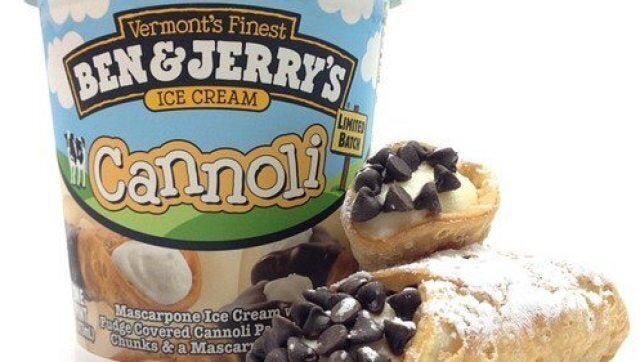 Ben & Jerry's announced yesterday that their new Limited Batch flavor is Cannoli ice cream. The flavor, a mascarpone ice cream with fudge covered cannoli pieces and a mascarpone swirl, will be available for three to four months in the U.S., and is starting to hit shelves now.
You may be thinking to yourself, "Wait, isn't this just Holy Cannoli again?" The ice cream innovators have decided to mix things up a bit. According to the Ben & Jerry's Facebook page, "We made a cannoli flavor with ricotta before and it bombed. It was called Holy Cannoli. This is a new take on it and we think it tastes better than Holy Cannoli did. We hope you do too!"
We loved Holy Cannoli (can you beat pistachio ice cream?), so we really hope they are right.
We asked Ben & Jerry's PR Extraordinaire (no really, that's her title) Liz Stewart what made them decide to try cannoli again. She told us via email:
Whenever we develop a new flavor, we start with a big, sky's-the-limit idea and narrow it down from there. So, before Holy Cannoli was Holy Cannoli years ago, we had LOTS of different batches of what we thought a cannoli-flavored ice cream might taste like. Putting out a different cannoli ice cream flavor is our chance to show our fans just how much we love playing with our food: we love it so much that we don't just stop at one final flavor!
Stewart let us know that Cannoli ice cream will be available until around January, when it will have to make room for their next super-secret flavor (no hints on what that will be yet). You'll be able to find Cannoli ice cream at major food and drug retailers, but not in Ben & Jerry's scoop shops -- they have their own fall batches: Spumoni and Butterscotch.
*Update: We got our hands on a few pints of Ben & Jerry's Cannoli Ice Cream today! A few of us loved it, a few of us, not so much. If you are a sweet fiend, run -- do not walk -- to your grocery store for a pint. A few of our favorite comments:
Delicious but definitely a sugar bomb.
Doesn't really taste like a cannoli, but does taste like cake batter.
This tastes like canned vanilla cake frosting. It even leaves that same gritty coating on my tongue.
While we definitely don't think this tastes like cannoli, it will absolutely satisfy your sweet tooth.*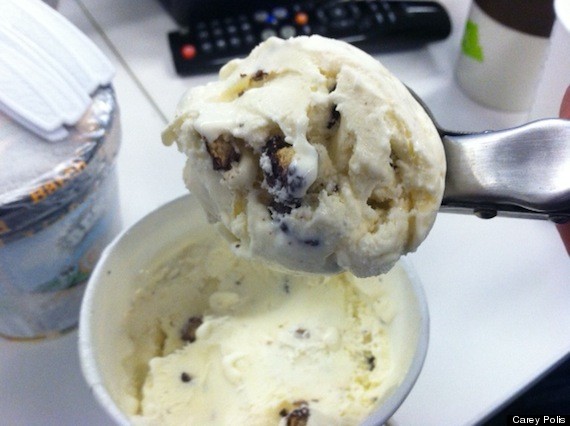 Related
Before You Go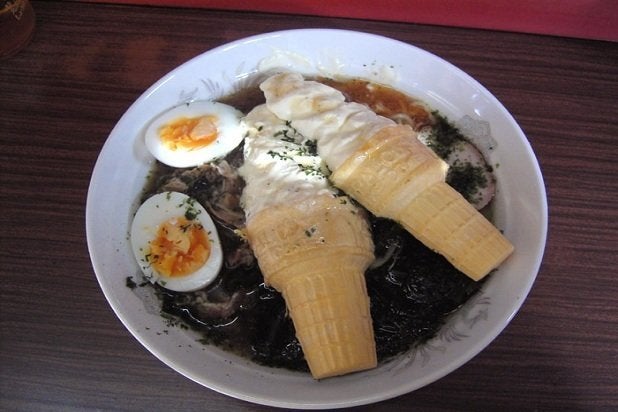 Outrageous Ice Cream Desserts