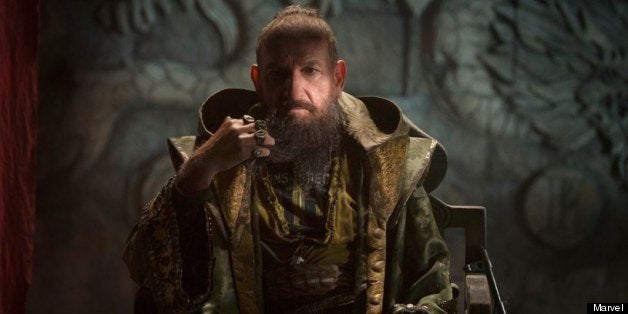 We live in a world where it's no longer surprising when an acclaimed and prestigious actor joins the ranks of the Marvel movie universe. Put it this way: Ben Kingsley is the second Oscar-winning, knighted actor to play a substantial role in a Marvel movie. (Sir Anthony Hopkins, in "Thor," was the first.) Even so, this particular bit of casting still invites some curiosity: Just how is Sir Ben Kingsley going to play Iron Man's arch-nemesis, the Chinese-born villain, The Mandarin?
In "Iron Man 3," The Mandarin is not Chinese. Actually, it's not really clear where he's from, as he speaks in a strange and imposing accent during a series televised threats and executions. And, yes, Kingsley's The Mandarin is the focus of a peculiar plot point that brings with it a unique interpretation of the character. As a cordial Kingsley explained in our conversation, however, even though his "Iron Man" part might divide fans, he approaches the part just like he'd approach Shakespeare.
(Note: It's impossible to discuss The Mandarin without at least making vague references to the arc of the character. So, let this serve as a minor spoiler warning that, again, some vague references are made about how the character is interpreted in "Iron Man 3.")
The -- let's say, unique -- interpretation of The Mandarin: Is that what you liked about the part?
Well, the producer, Kevin Feige, he came to see me at my house -- he was in the U.K. -- and he talked me through the arc of the Mandarin character. And then I got the script from [director] Shane Black, with a wonderful package from Marvel of the graphics and illustrations and ideas for the look and everything. And I just totally accepted it: the script, verbatim, and the costumes immediately, and the special makeup look immediately. I was just delighted of the challenge and the excitement of the role, so I accepted with ease, quite quickly.
If it was just a more straightforward villain, would you have still been as excited?
Totally. Because the way that [screenplay writer] Drew [Pearce] and Shane constructed those political broadcasts, they're very well thought through. The attack on Western iconography, cultural values, historical context of imperialism -- all that weaponry at his command to manipulate and terrify his viewers with these broadcasts with which he interrupts the airwaves were very compelling indeed. I forgot all about the twist until I got to it in the script. I just read it page by page. And I totally would have accepted The Mandarin as The Mandarin, actually.
So were you surprised?
Well, I was told by Kevin. And reading the script, I didn't know when the reveal would occur. And I was delighted when it did, it's timed beautifully. So it's just a great role. And the team are wonderful: They're very competent, they're very well disciplined, and they welcome new members to the team so graciously. It was a pleasure to join them and to work with them.
The Mandarin's voice is very interesting. Did it come from a place where you were thinking how this character eventually winds up?
It's my performance for The Mandarin -- it isn't filtered through anything. It's my creation of The Mandarin and everything that The Mandarin transforms into. They're all my creations. They're not filtered through anything.
It's hard to pinpoint what nationality that voice would belongs to.
I wanted a voice that would disconcert a Western audience. I wanted a voice that would sound far more homegrown and familiar -- a familiarity like a teacher's voice or a preacher's voice. The rhythms and tones of an earnest, almost benign, teacher -- trying to educate people for their own good. Therefore, that's the timbre that I used for him. I think it would be more disconcerting and threatening to hear almost a patriarchal voice rather than a screaming, "villainous" voice.
It is disturbing.
I wanted it to be a really steady, somber timbre, the voice of a teacher. And it's beautifully written, too, so I was able to use the tones and rhythms of those political broadcasts exactly as they came off the page. So, you know, it was lovely to breathe life into that very manipulative way of speaking.
There are two or three superhero movies every year now. Did you ever feel that you had to make your stamp on this particular character to stand out?
No, I don't think like that. That's not part of my approach, my training or my makeup. I think that British actors from an acting tradition see a role, and it's their job to breath life into that role. It is not their job to make comparisons or even consider other performances. No, that's my attempt at breathing life into that extraordinary character. I didn't really think about anything else. Once you're on the set, you don't stray off the set immensely -- it's so focused, so disciplined, so hard-working and a great place to be. So that didn't enter into my thinking or the debate, even.
Which is very freeing! The team gives an actor a role ... and let go. They let go. And they hand it over, totally, to the actor concerned. And that's a great actor's trust, and it allows us to leap and take risks, which we may otherwise not do in a more constrained working environment that's more concerned about other movies than about the movie that they were making themselves.
There are huge fans of The Mandarin out there. My hope is that they like where the character is taken in this movie, just because it's done so well.
Well, that's a wonderful thing to say. That's very encouraging.
Is it a concern for you that it won't be? That huge Mandarin fans might not like this direction?
I think that's linked to your last question, really. It doesn't enter my thinking at all. It may be a lot to do with the fact that I was a Shakespeare actor for 15 years and played roles that everybody in the audience knew. Some members of the audience even knew the lines of the character.
That's an interesting comparison.
My training is to inhabit a very famous character like Hamlet and make him surprising. So I'm kind of used to that approach to work: Make it fresh, you know? Make it surprising.
And "Iron Man 3" is obviously a big summer movie and a big Marvel movie, but at times it felt small.
Yeah! It's very intimate, isn't it? It has grand moments and it has moments of very tender intimacy as well.
Mike Ryan is senior writer for Huffington Post Entertainment. You can contact him directly on Twitter.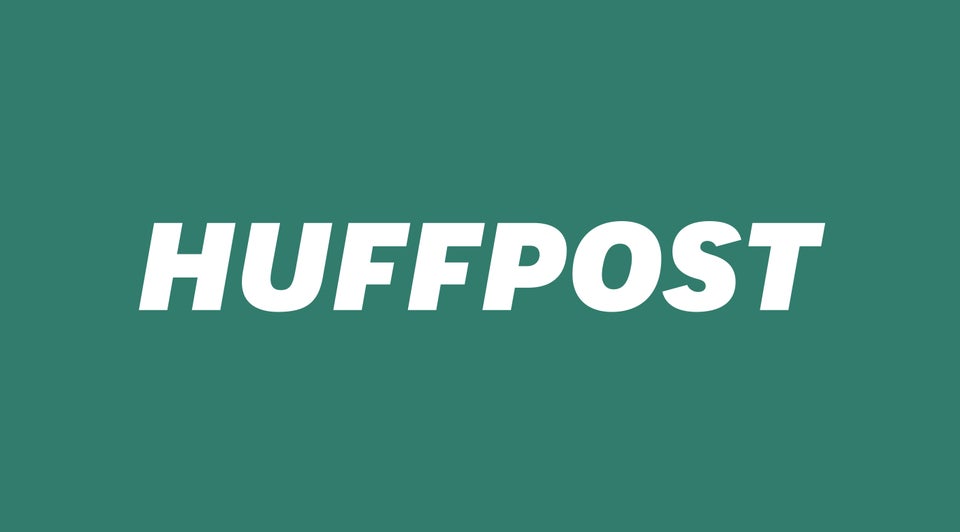 Summer Movie Preview 2013
Popular in the Community