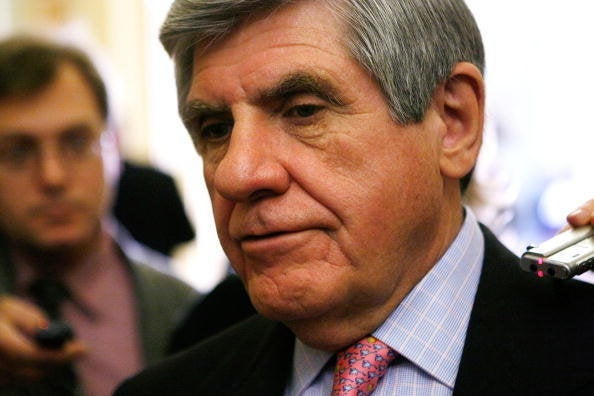 Just how much notoriety has Sen. Ben Nelson (D-Neb.) earned for the backroom deal he secured in exchange for his support of health care reform legislation?
Here's a clue: Ethics laws are now being introduced with his name in the title.
A bill has been submitted to the Tennessee General Assembly entitled the "Ben Nelson Act to Ensure Political Integrity." Sponsored by Republicans in the state legislature, the measure would qualify as bribery the trading of a vote for special favors in a lawmaker's district.
The reference, naturally, is to Nelson's support for health care legislation in exchange for additional federal assistance with Nebraska's Medicaid costs. In the past, bringing home the pork used to be a generally-accepted practice. On occasion, lawmakers took pride in how many legislative gifts they could secure for their constituents.
The Nelson saga has redefined all that. The senator himself is now actively seeking to get the Medicaid provision removed. What remains somewhat inexplicable is why Nelson has been so painfully tarred by this episode when other recipients of health care handouts -- Mary Landrieu and Bill Nelson, for example -- have received far less scrutiny or infamy.
Calling all HuffPost superfans!
Sign up for membership to become a founding member and help shape HuffPost's next chapter