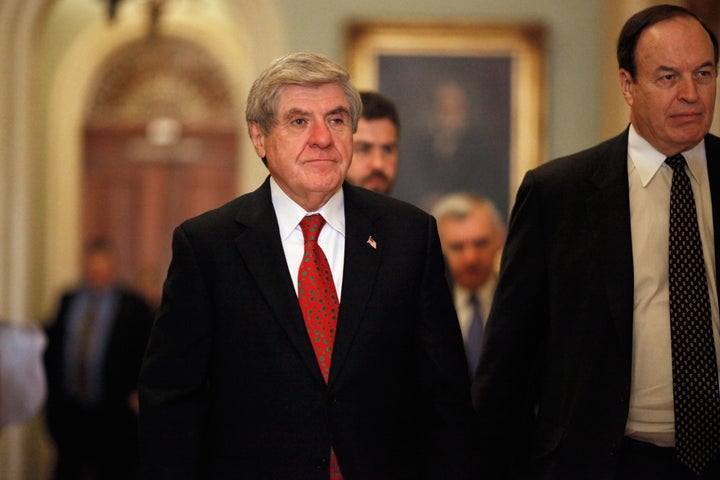 Sen. Ben Nelson (D-Neb.) is the least likely Democrat to stand with his party on legislative initiatives, a recent analysis of "party unity" votes done by Congressional Quarterly found.
The Omaha World-Herald reports on the study:
The Nebraska lawmaker supported his fellow Democrats last year on just 54 percent of so-called "party unity" votes -- those in which a majority of Democrats opposed a majority of Republicans. That's according to Congressional Quarterly's annual vote study, which was released Monday.
Nelson's Democratic synergy has fluctuated strongly in the past, reaching a low point during his reelection campaign in 2006, when he voted with his party only 36 percent of the time, the World-Herald reports. That number surged up to 70 percent the next year.
While such a classification is likely to irk some of his more staunchly Democratic colleagues, Nelson claimed that the finding was actually a positive, telling the Lincoln Journal Star that it "confirms that I'm an independent voice in the Senate" as opposed to a strictly partisan voice.
"I think the people of Nebraska want someone who represents them and their interests (and) works with people on both sides of the aisle," Nelson added. "I've always been able to work with people on both sides of the aisle."
Nelson faces reelection in 2012, and, while he hasn't yet officially announced his intent to run again, a recent poll found that he will have to work to convince Nebraskans that he deserves a third term.