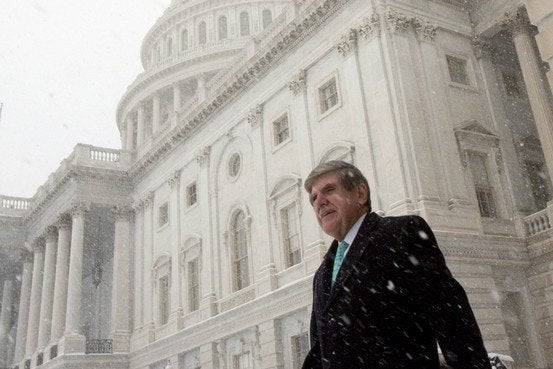 Sen. Ben Nelson (D-Neb,) doesn't seem to be getting any favors from his local constituents for bringing home the health care pork.
Just 17 percent of Nebraska voters said they support the deal their senator cut in the last round of health care negotiations, in which the federal government will pick up the tab for Medicaid expansion in the state.
The number comes from a new Rasmussen Reports survey, which, considering the long-standing quibbles with the firm's polling methods, means it should be taken with a grain of salt. Nonetheless, 17 percent is strikingly low, especially when one considers how much Nebraska will benefit financially from the deal struck by Nelson -- the Congressional Budget Office pegged the amount at $100 million.
The survey also highlights intense disapproval of Nelson within his home state. If Republican Governor Dave Heineman challenges Nelson in the 2012 Senate election, he would currently get 61 percent of the vote to Nelson's 30 percent, according to the survey. Nelson's low approval stems from more than just his support for health care reform. As Rasmussen notes:
"When survey respondents were asked how they would vote if Nelson blocks health care reform, 47% still pick Heneman while 37% would vote to keep the incumbent in office."
Popular in the Community