Old wedding photographs are helping one Ohio dad bridge the gap between a beautiful though bittersweet past and a hopeful future full of new memories and adventures.
In 2009, newlyweds Ben and Ali Nunery -- dressed in their finest wedding regalia -- posed in their new, as-yet unfurnished home in Cincinnati, Ohio, for wedding album photos. Ben's new sister-in-law, Melanie Pace, a professional photographer, snapped a series of gorgeous pictures of the young couple. "Those images represent some of the happiest moments in my life," Ben wrote on his blog. "It was the beginning of what we planned on being a long and happy life together."
Sadly, however, this wasn't to be. The couple was soon informed that Ali had a rare form of lung cancer. In 2011, just a year after their daughter, Olivia, was born, the young mom -- then just 31 -- passed away. As Ben grieved, he continued living with Olivia in the house that he had shared with Ali -- a house that he said "felt like the last vestige of the life" that they had "set out to build together."
But this year, Ben says he is finally ready to say goodbye to that house, one so full of memories -- both sad and sweet. He knew, however, that he and Olivia couldn't just move out without marking the occasion in some way. So he called his sister-in-law again, in the hopes that she would help him recreate the photographs he once took with Ali. This time, he would pose with 3-year-old Olivia, the other love of his life.
"I was just really looking for a way to say farewell to the house, and have some things that Olivia and I can have to ... remember [it by]," Ben told TODAY.com.
(Story continues below photos.)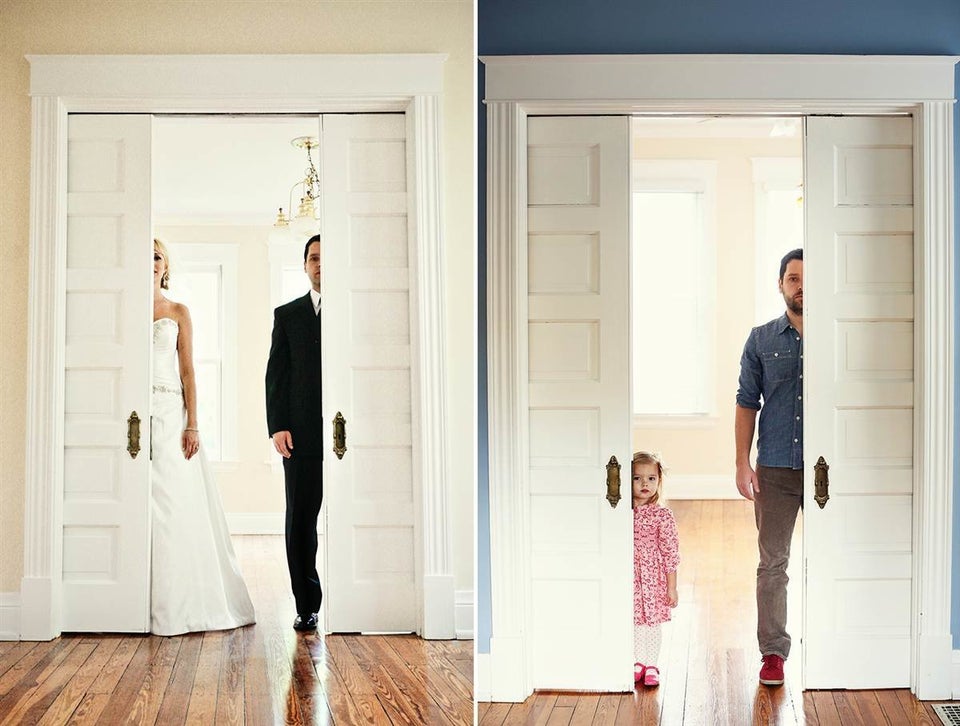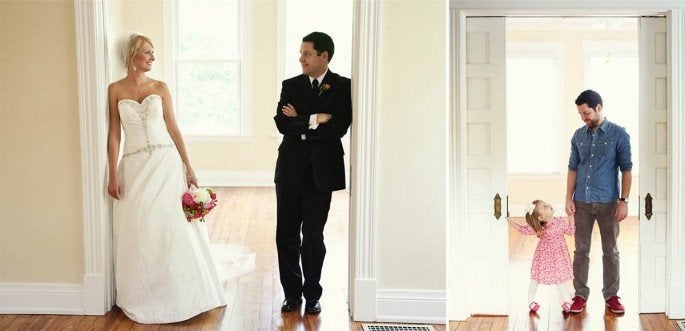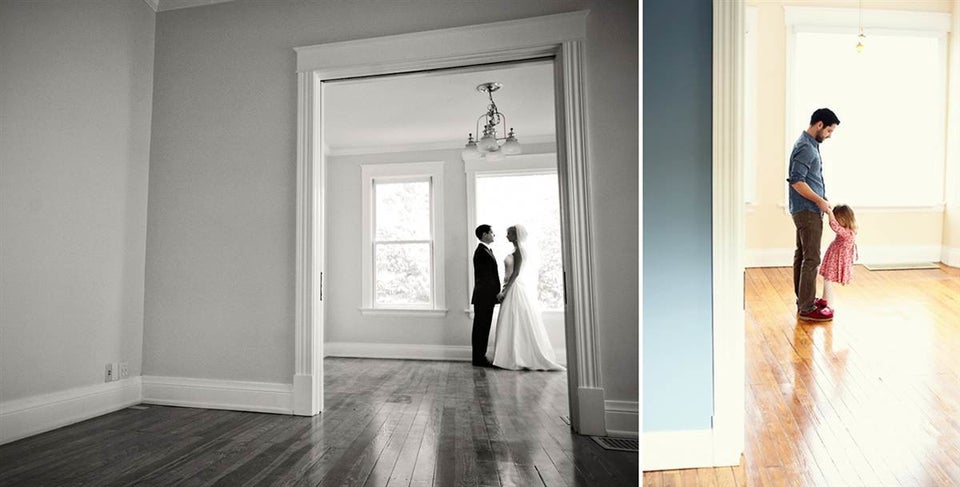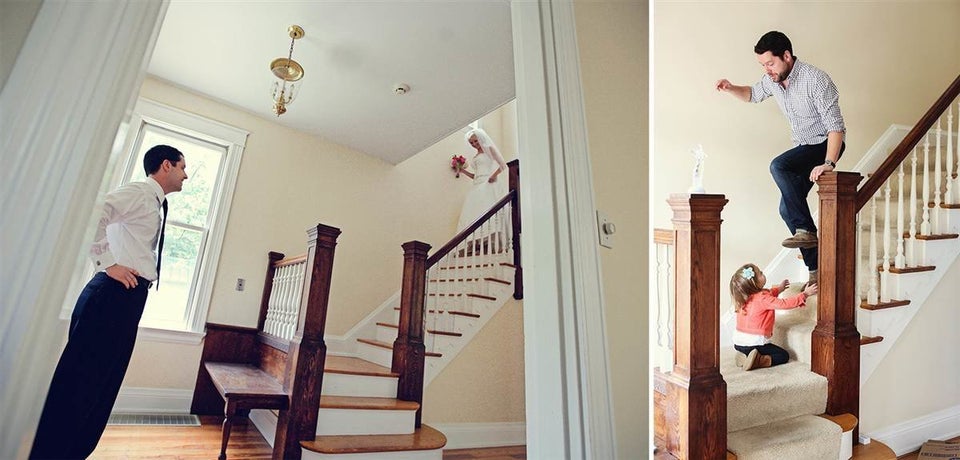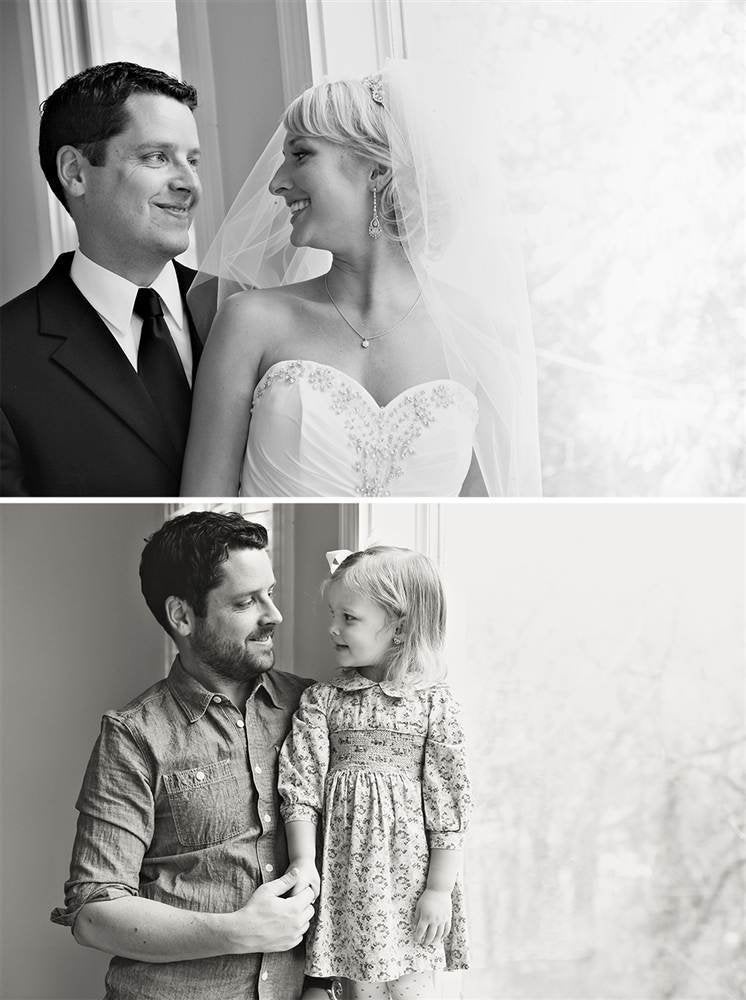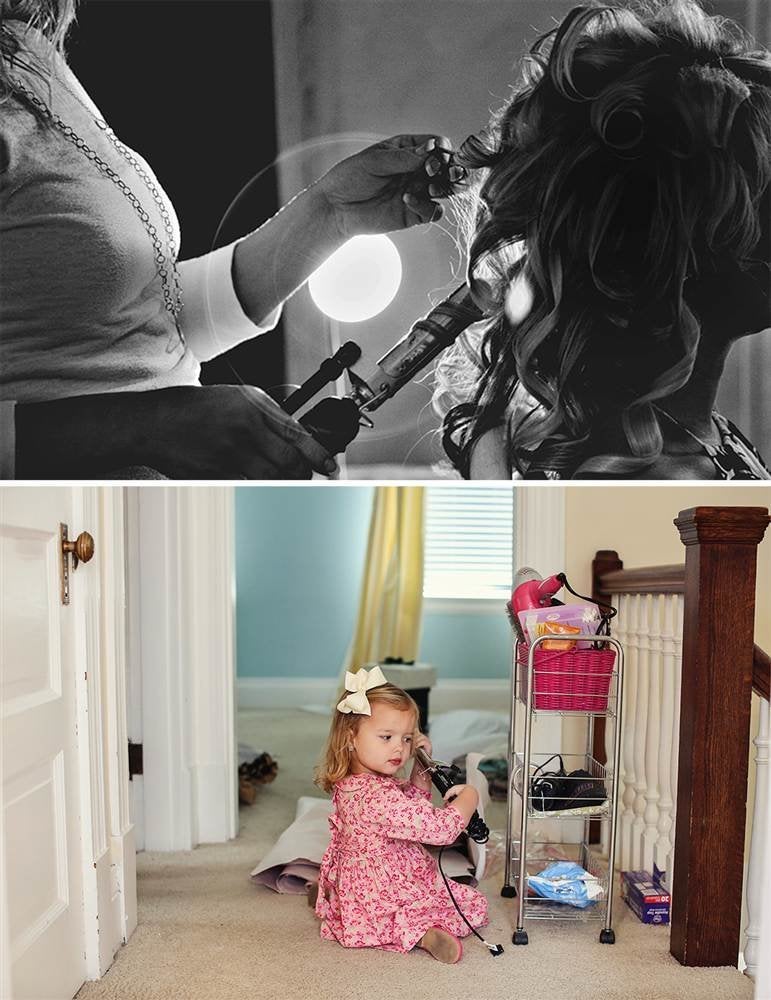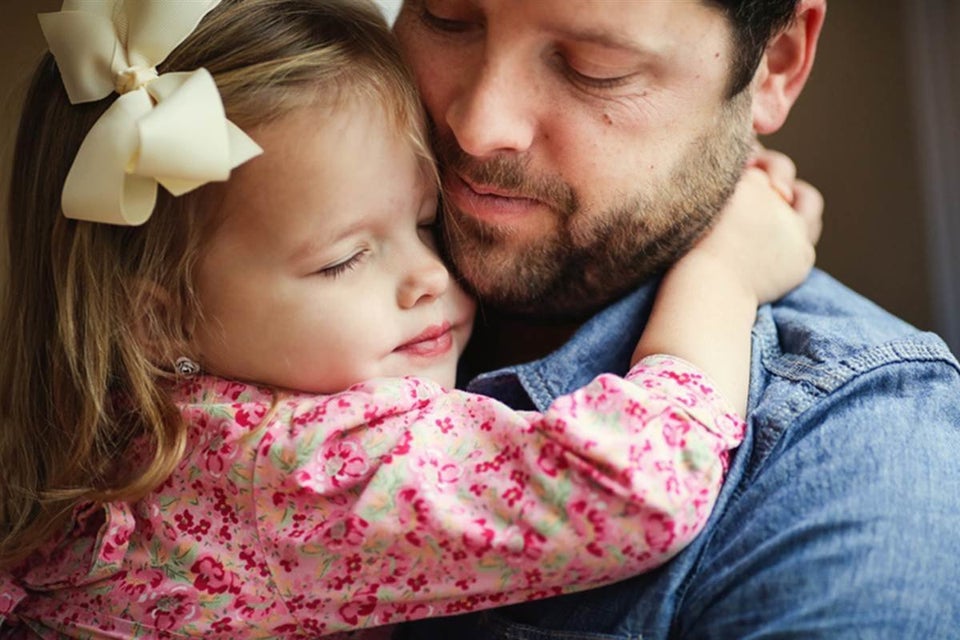 "I did it for me. I did it for us," Ben wrote on his blog of the photo series. "I did it so I would have something to show for the love and beauty that occupied that house for a short time in our lives."
"Olivia and I will be able to look at these photos and know that for a short time there was a place where I was the luckiest man in the world, even if just for a little while," he added.
Ultimately, he says, the photos aren't about grief or dwelling in the past, but are a celebration of the great, enduring love he has for both Ali and Olivia.
"I always thought that there had to be some way to turn my loss into something positive and useful for other people and I think that this is what's happening now," Ben told Yahoo Shine. "I don't want people to see these photos and think sadness and grief. I want them to see the love I have for Ali and Olivia. The love is always there and that's what goes on."
Support HuffPost
A No-B.S. Guide To Life
Related
Popular in the Community