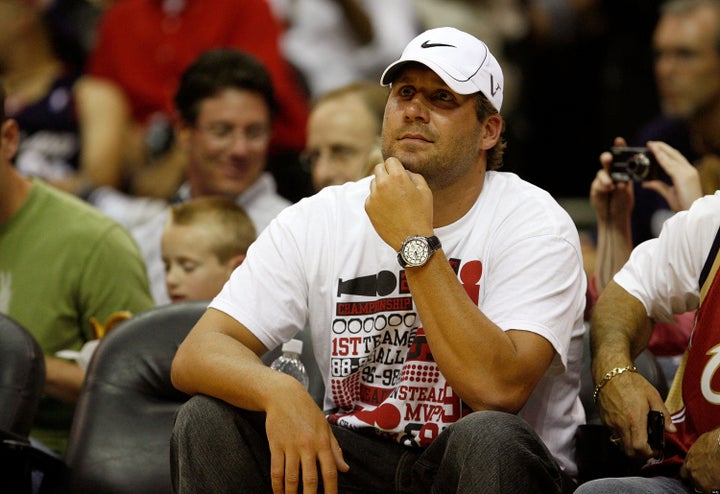 Ben Roethlisberger may have committed yet another alleged sex crime. The Atlanta Journal-Constitution reports that the Georgia Bureau of Investigation uncovered a claim that the Steelers quarterback "made unwanted advances" to a young woman in the same town where his second alleged sexual assault took place in March.
According to GBI documents, Roethlisberger was hosting a party at his house when he is said to have pulled down his pants. At this point, he allegedly told a woman that she could "do whatever" she wants. One week later, Roethlisberger is claimed to have "forced his hand up the young woman's skirt," the AJC writes.
Yesterday, documents from the recent police investigation contained a statement from a witness who says Roethlisberger displayed his penis and dragged his accuser to a back room at the Georgia nightclub.
The Steelers signal-caller was not charged with any crime stemming from the March accusation, and he is awaiting punishment from his team or the NFL.
Popular in the Community