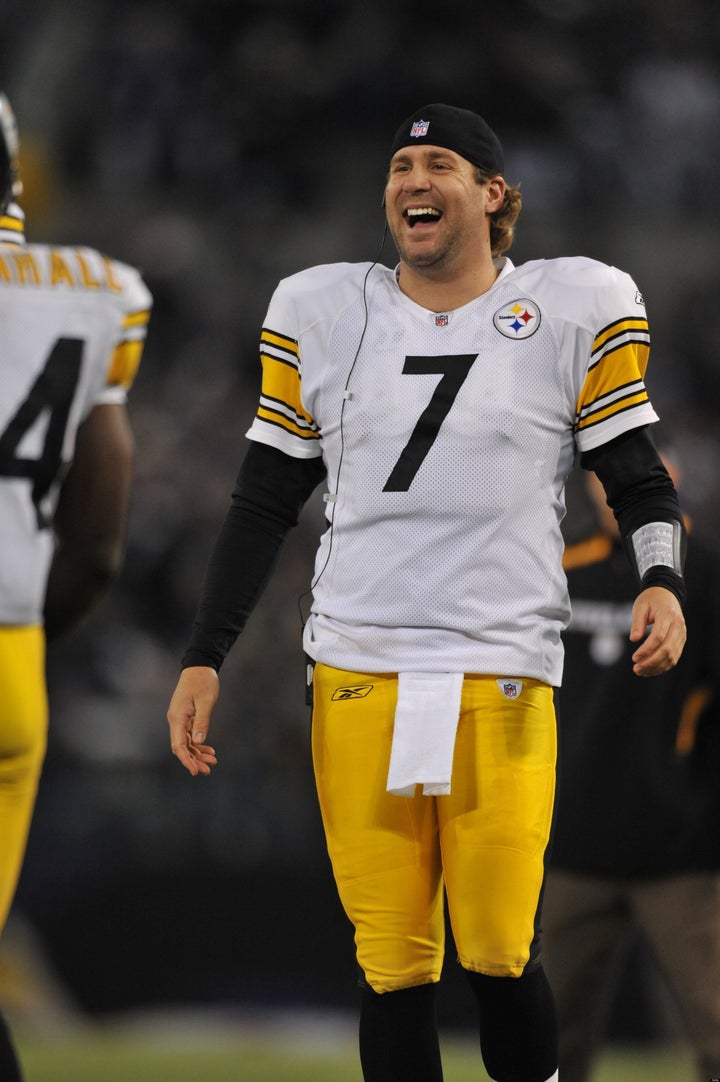 According to documents posted at the Smoking Gun, one witness says Roethlisberger strolled through part of a Milledgeville, Ga. bar with his penis on display. The witness also claims that the Steelers quarterback's bodyguards aided in his actions that night:
One witness, Ann Marie Lubatti, told investigators that she saw one of Roethlisberger's bodyguards guide the alleged victim to a side door. Lubatti said that she immediately approached another bodyguard and said, "This isn't right. My friend is back there with Ben. She needs to come back right now." Lubatti, who described Roethlisberger as "noticeably intoxicated," said she was rebuffed by the bodyguard, who remarked, "I don't know what you are talking about," according to the below statement.
When Lubatti later spotted her friend, the alleged victim said, "We need to go now." Lubatti said the woman told her that Roethlisberger "walked back to where she was with his penis already out of his pants. She told him that they shouldn't be doing this and that it wasn't right." The woman told Lubatti that Roethlisberger had followed her into the bathroom and shut the door. "She continued to say she didn't want to have sex, but he kept saying, "No, it's OK." Lubatti said that her friend told of having unprotected sex with Roethlisberger. After hearing her friend's account, Lubatti and another woman, Nicole Biancofiore, "walked up to the first cop we saw and told them what happened."
It is not the first time that Roethlisberger's bodyguards have been implicated in the evening's events. One witness previously claimed that bodyguards blocked access to the bathroom where the alleged sexual assault took place. Another said that the two-time Super Bowl champion "aggressively" hit on a bar patron.
Meanwhile, TMZ reports that officer who initially responded to the sexual assault accusation has quit after the documents reveal he allegedly referred to the accuser as a "f--king bitch." This follows a report that he posed for pictures with Roethlisberger that same night.
Click here for many more details from the Smoking Gun.
Popular in the Community