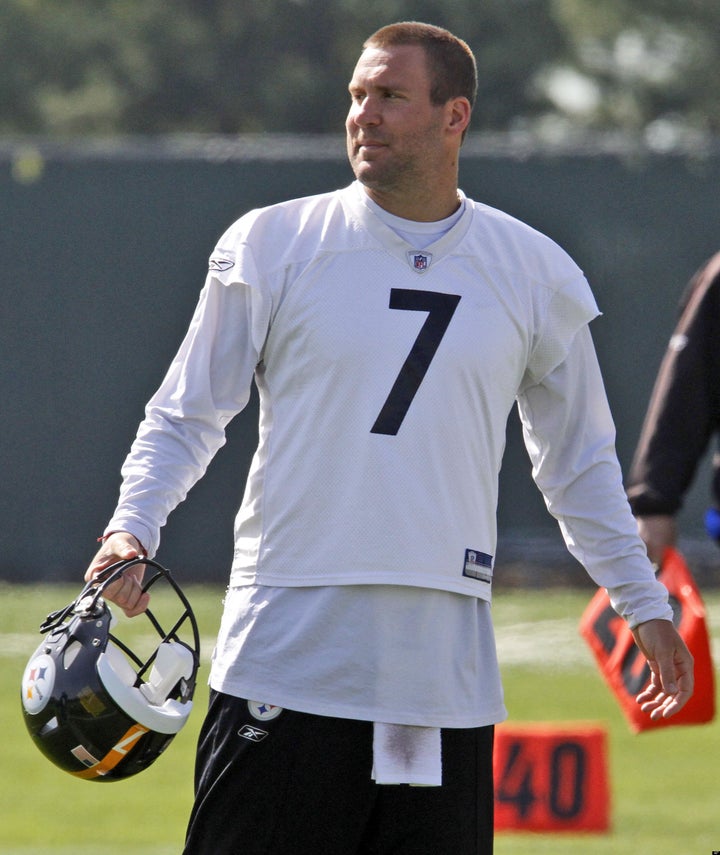 However, whatever professional penalty he incurs pales in comparison to the threat he faced of criminal prosecution. That possibility vanished when Ocmulgee (Ga.) district attorney Fred Bright decided not to file charges against the Steelers quarterback. While there is speculation that Roethlisberger may have arranged a confidential payment for his accuser, the Pittsburgh Post-Gazette highlights other reasons why no charges were filed. According to the paper, the investigation was hampered by mistakes.
None of the officers who responded to the sexual assault accusation bothered to secure the crime scene, and the bathroom where the incident allegedly occurred was washed clean with Clorox and Pine-Sol eight hours later, the Post-Gazette reports. As a result, gathering physical evidence was nearly impossible.
Further complicating matters were the actions of the first officer on the scene. Sgt. Jerry Blash, who posed for pictures with Roethlisberger on the night of the incident, is said to have made disparaging comments about the alleged victim. TMZ reported that Blash said something along the lines of, "This bitch is drunk off her ass accusing Ben of assaulting her." He was forced to quit last week.
The investigation was also hamstrung by an accuser reluctant to speak with investigators and a useless DNA sample. Check out the Post-Gazette's full article for all the details.
Calling all HuffPost superfans!
Sign up for membership to become a founding member and help shape HuffPost's next chapter