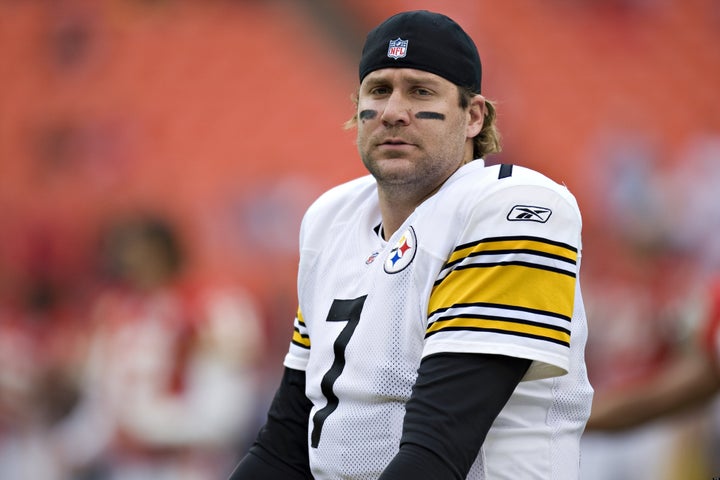 Sports Illustrated has published a lengthy cover story on Pittsburgh Steelers quarterback Ben Roethlisberger, and some of the revelations are less than flattering. The article catalogs a series of rude and unseemly behavior that multiple sources attribute to Roethlisberger.
A pregnant T.G.I. Friday's waitress tells the magazine that Roethlisberger directed numerous inappropriate comments at her while she was working earlier in 2010. She claims that the Steeler asked her, "Did your boyfriend forget to pull out?"
The article also claims that Roethlisberger has left bars without paying his tabs "on at least two occasions," with a waitress chasing him through a parking lot after one such incident occurred.
Even Roethlisberger's friends reportedly find his behavior unsettling:
When they're out together, the man, who didn't want his name used, sometimes feels obligated to apologize to waiters and bartenders whom Roethlisberger has treated like garbage. He says he shakes his head when he sees Roethlisberger "disrespect" women in bars.
Click here to read the entire article, full of many additional details.
Roethlisberger was accused of sexual assault for the second time in less than a year in March. A witness said he "aggressively" hit on bar patrons, and the quarterback's bodyguards allegedly blocked the door to the bathroom where the accuser said she was assaulted. Another witness says Roethlisberger exposed himself at the bar, and the resulting police file reveals another woman who says he "forced his hand up" her skirt at a party.
Related
Popular in the Community