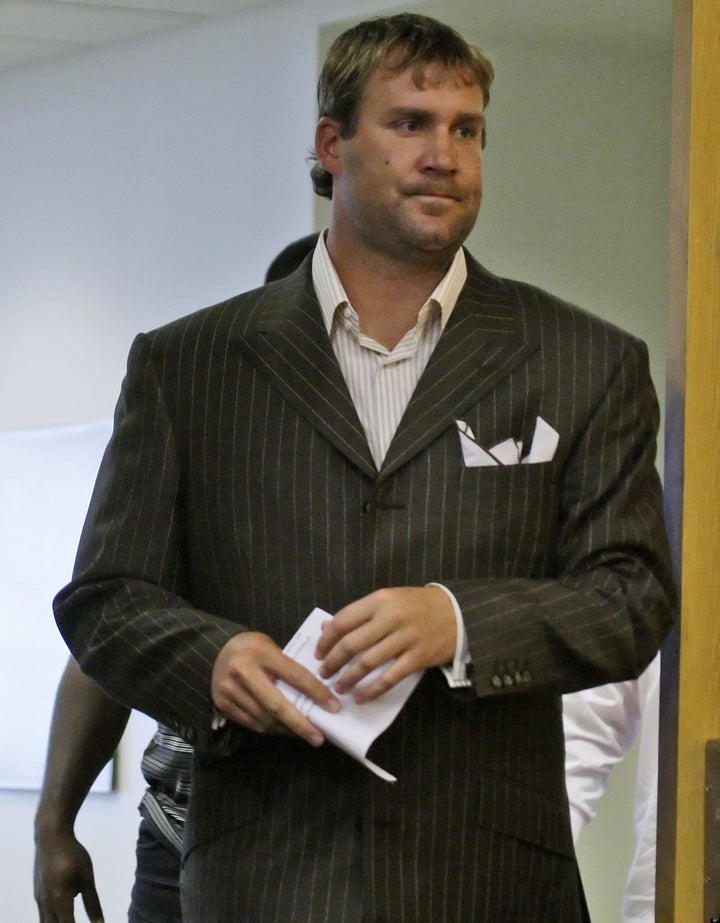 Three days after being accused of sexual assault for the second time in his NFL career, accounts of Ben Roethlisberger's wild night in Georgia continue to roll in.
Deadspin analyzed Facebook updates from Milledgeville, Ga., and concludes that the Steelers quarterback's night on the town lasted at least three-and-a-half hours and involved five different bars. One bartender wrote that "ben roethlisberger was here last night hanging out at the bars in Milledgeville... he was molested by girls everywhere he went."
Amber Hanley, a 21-year-old college student, said she and a few friends were also in the VIP area with Roethlisberger. She said she asked the quarterback to take a photo with her friend, whose boyfriend was a fan, but he seemed disappointed that's all she wanted. Hanley said she rolled her eyes, and Roethlisberger called her an expletive and walked away. Later, Roethlisberger was aggressively hitting on another girl, Hanley said.

Deputy Police Chief Richard Malone said Roethlisberger had been with three other people who were mingling with another group that included the alleged victim. Malone said the woman and her party contacted a nearby police officer following the alleged assault.
A source inside the Milledgeville Police Department tells TMZ that Roethlisberger's accuser was "extremely emotional and looked like she had been crying for hours" when she arrived at the police station on Friday.
Roethlisberger has not been charged with a crime, and has hired the same lawyer who helped Ravens linebacker Ray Lewis fight a murder charge more than a decade ago.
Popular in the Community