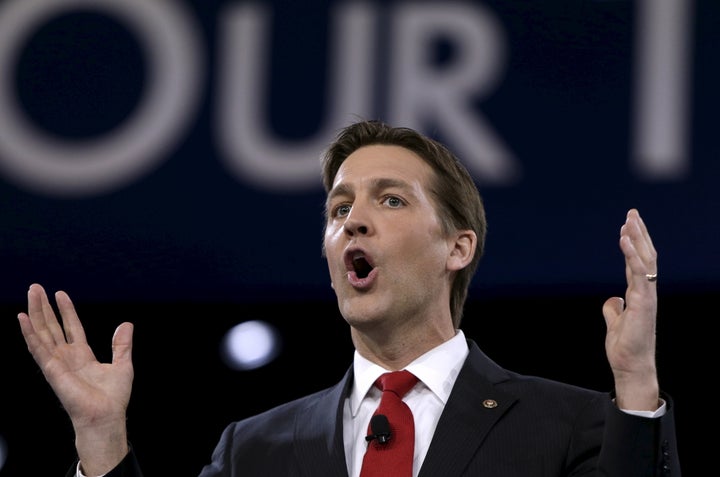 Sen. Ben Sasse (R-Neb.) took a not-so-subtle dig at the racism of presumptive Republican presidential nominee Donald Trump in a tweet on Monday.
Sasse never mentioned Trump's name, but one can assume he's addressing the business mogul's offensive comments about federal judge Gonzalo Curiel. The judge, who was born in the U.S. to Mexican immigrants, is handling two lawsuits against Trump University, and last week Trump said his ethnicity prevented him from being able to do his job impartially.
"He's a Mexican," Trump said in a Friday CNN interview. "We're building a wall between here and Mexico. The answer is, he is giving us very unfair rulings — rulings that people can't even believe."
Trump also called the judge a "hater."
Many Republican leaders have criticized Trump's comments but have stopped short of calling them racist.
Sasse, who is in his first term, has been very vocal against his own party's presidential front-runner. In February, he wrote a lengthy Facebook post saying he won't vote for Trump no matter the circumstance.
"A presidential candidate who boasts about what he'll do during his 'reign' and refuses to condemn the KKK cannot lead a conservative movement in America," Sasse wrote.
According to Politico, Sasse said he might vote for Libertarian Party candidate Gary Johnson in November, but added he "hadn't really looked closely at it yet."