In a new campaign ad, Republican Senate hopeful Ben Sasse says he'd solve congressional gridlock by moving the U.S. Capitol to his home state of Nebraska. The ad even begins with a truck pulling the Capitol building behind it.
"That's it: the way to cure the incredible ineffectiveness and dysfunction of both parties in Washington!" Sasse says in the ad. "We move the capitol to Nebraska and leave the lobbyists and influence-peddlers behind, so Congress can experience family, conservative values and living within a budget."
Sasse is the president of Midland University outside of Omaha and a former Bush administration official. He's running for the seat of retiring Republican Sen. Mike Johanns in a competitive primary. In a 5-minute version of the ad posted to YouTube, Sasse recalls the frustration he felt during his tenure as President George W. Bush's assistant secretary of health.
"I tried turning around the biggest failing organization of all -- the U.S. government," he says. "I saw first-hand what a messed up, ego-driven place Washington really is, and I learned how little an assistant secretary of anything could fix. After that, I needed to get home to Nebraska."
Sasse also takes on the GOP establishment for not offering a "conservative solution" to the Affordable Care Act.
"The greatest country on Earth is slipping away and becoming a socialist mess like Europe," he says. "The problem with the Republican establishment isn't that they're bad folks, it's that most of them don't get that we're losing our country. They just don't worry about the nation's decline like you and I do."
CLARIFICATION: We have updated this post to reflect Midland University is outside of Omaha.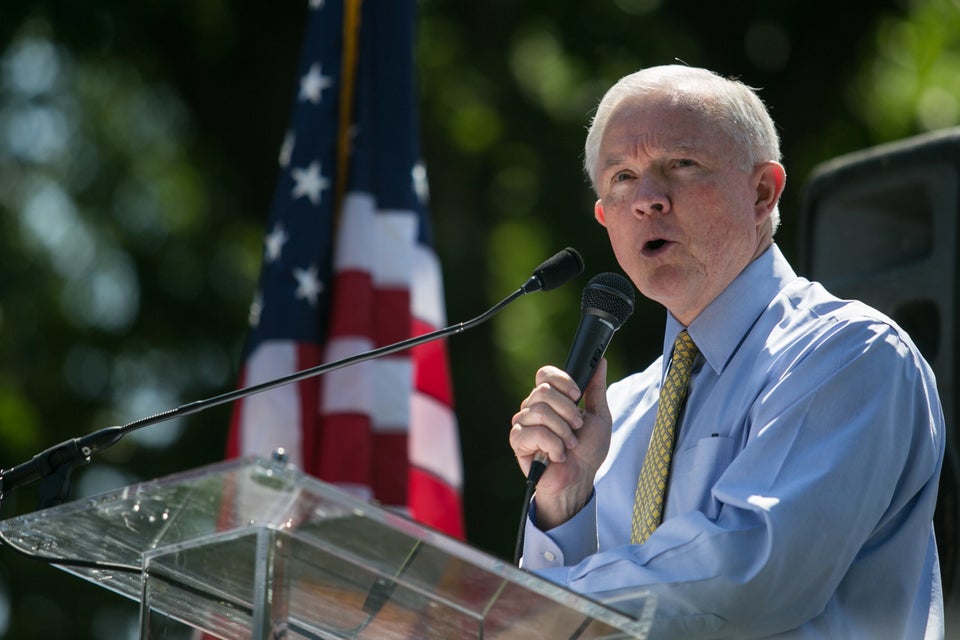 Senate Seats Up For Grabs In 2014