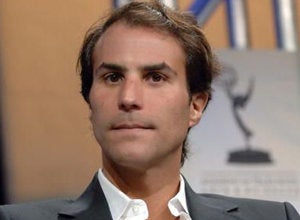 Don't blame Ben Silverman or Marc Graboff for NBC Universal's dismal financial performance this year - the co-chairmen of the company's broadcast network and television studio have increased profits by over 50 percent in their division.
Realizing that it's going to be a long slog out of the ratings basement, Silverman and Graboff decided to focus less on programming during their first year on the job and more on squeezing additional profit out of NBC Entertainment.
"We're managing for margins and not for ratings," said Silverman, sounding more like former CEO Jack Welch from parent company General Electric than a former free-spending Hollywood agent.
To be sure, the financial belt-tightening Silverman and Graboff have instituted at NBC Entertainment mirrors similar moves by other GE divisions to increase profitability.
But Silverman resists the notion that the cost cutting is GE-mandated.