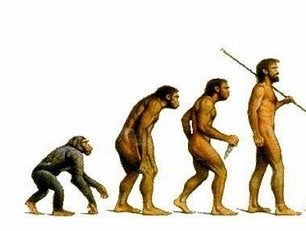 UPDATE AT END RE: The Killers
Before I discuss whether Ben Stein, Walt Ruloff, and everyone behind the movie Expelled are not only crooks but liars, they are, please allow me the opportunity to apologize again to Mrs. Lennon regarding the assumptions (since retracted) that I made in my post here on the Huffington Post earlier this week.
My anger and frustration in that post was the result not just of my indignant mystification of why Mrs. Lennon would allow the song in the movie when it is a tool of group eager to have creationism taught in our public schools as science, but also my lifelong respect for John Lennon, Mrs. Lennon and their work for peace. I felt betrayed by someone I admire so much, and I let my emotions get the best of me. I am sorry.
I have re-directed my anger.
First of all, it is now clear, crystal clear, that there are some clear facts at play here.
The first is that Expelled while by all reviews a truly horribly bad movie was produced by professionals. It is the production of Premise Media a company headed by a man named Walt Ruloff who lives outside of Seattle (anyone know Walt?) Mr. Ruloff made over $100 million selling a software company to Microsoft (read: not complete idiot) and he and his company has plenty of movie-making experience.
The movie also involves a number of other players with industry experience:
Produced by Premise Media, Expelled, in theaters February 2008, is being marketed by Motive Entertainment, the company that has spearheaded significant Hollywood blockbusters, including The Passion of the Christ, Polar Express and The Chronicles of Narnia. Rocky Mountain Pictures, an established distribution company, which has enjoyed numerous box-office successes, will distribute the film.
My conclusion from this research, and perhaps you will agree with me, is that these people would know that to use a song, any song, in a movie, there is a legal requirement to contact the owners of the song.
There also is the moral requirement -- thou shalt not steal.
I never would have presumed that a group of people with movie experience would just steal music and then use it, but they did. This makes them crooks.
I work in the film industry and know that although these guys may be dumb, they're not dumb enough to think this would fly.

They didn't license this on purpose - it's a costly publicity stunt. I'm sure they have a huge line item category called 'lawsuits' in their budget. There is no such thing as a "momentary use" and anyone in the biz knows this. Every film is required to carry E&O (errors & omission) insurance. It usually covers the film up to 1 million dollars but you must provide a statement saying that you have obtained all of the necessary clearances so that your coverage is clean and that there are no exclusions. No distributor (foreign, domestic, TV, dvd sales, etc.) will pick up your film if there are exclusions. I just wonder if the insurance would even kick in on this kind of thing if you blatantly didn't obtain the license. I have never had that issue because I, like everyone else in this business, practice good ethics when it comes to licensing copyrighted material. We license, pay and credit the artists their due. I thought Christians were supposed to be honest? I will do some digging with insurance companies and see what the ramifications are.
In fact, the three producers of the movie have admitted they used the song without permission.
This from the Wall Street Journal:
"In a written statement, the film's three producers -- Walt Ruloff, John Sullivan and Logan Craft -- acknowledged that they did not seek permission, but they called the use "momentary." "After seeking the opinion of legal counsel it was seen as a First Amendment issue and protected under the fair use doctrine of free speech," the statement said. A spokeswoman said under 25 seconds of the song are used in the movie."
Momentary. That's what Walt, John and Logan call stealing, momentary.
Count slowly to 25 seconds and imagine looking at pictures of Nazi death camps and hearing John Lennon (evidently where they use the song in the movie.)
Which brings me to Ben Stein.
Ben Stein works in Hollywood. Ben Stein knows the rules. Ben Stein has been proud to go on tv show after radio show and print interview after that and discuss the movie.
I would like to ask Ben Stein how he feels about using John Lennon's song without permission.
I would like Ben Stein to read the following note from Mrs. Lennon's lawyers and give me his intelligent take on it.
Ms. Ono's lawyer, Jonas Herbsman, of Shukat, Arrow, Hafer, Weber & Herbsman, said in an interview Wednesday: "It was not licensed."
Was it an honest mistake Ben? If so, pull the song.
If the song runs when the movie opens tomorrow, we'll know the truth about you Ben, you too Walt, Logan, and John.
I'm awful glad you believe in hell Ben, because my understanding is that's where thieves go. At least Walt, John and Logan will be there with you.
I apologized to Mrs. Lennon for my mistake and have done my best to correct my error.
In turns out The Killers were duped into having their music and they are mad about it.
Here's the message from their board:
"I just spoke to the band's manager, and adding to the confusion was the fact that they did authorize a project months ago with this request:
Quote:
'The film is a satirical documentary with an estimated running time of 1 hour and 50 minutes, exploring academic freedom in public schools and government institutions with actor, comedian, economist, Ben Stein as the spokesperson.'
What they authorized was a documentary about 'academic freedom in schools', not the film that the producers produced.
They contacted the producers of the film to ask that the song be removed but it is too late. Unfortunately it was misrepresented to them when the request came through to use it. Add this band to a long line of people who were misled by the producers of this film."
Calling all HuffPost superfans!
Sign up for membership to become a founding member and help shape HuffPost's next chapter