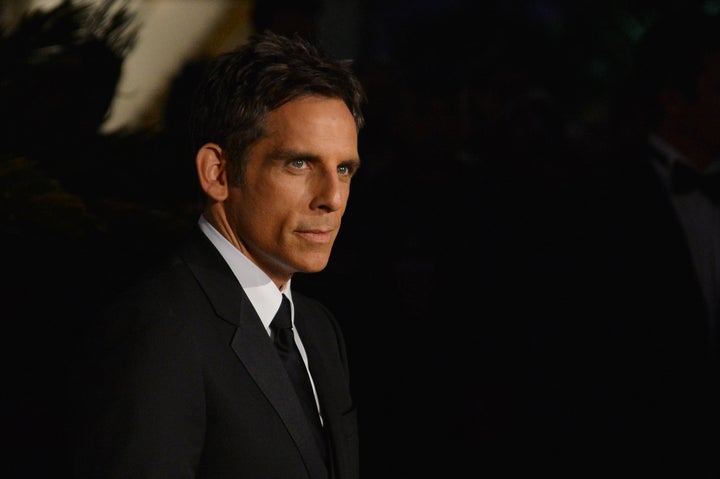 Ben Stiller gets a 15-page profile in the latest edition of The New Yorker, a fascinating piece that not only illustrates how difficult it is for an A-list actor to remain on the A-list, but also how exacting Stiller is as a filmmaker. Writer Tad Friend got unprecedented access to Stiller as he developed the 2013 comedy-adventure "The Secret Life of Walter Mitty" for Twentieth Century Fox. It's basically a must-read for anyone who ever purchased a movie ticket, an inside look at big-budget movies that even goes way beyond eye-opening recent interviews with Barry Sonnenfeld and Adam McKay.
In addition to being a striking look inside the world of Stiller, The New Yorker piece also lays out in no uncertain terms exactly what Hollywood executives are looking for in their blockbusters: safe repetition. Last year, nine of the 10 highest grossing movies were sequels. This year, only three sequels are in the current top-ten -- "Men In Black 3," "Madagascar 3: Europe's Most Wanted" and "Journey 2: The Mysterious Island" -- but the rest of the list is filled with pre-sold franchises like "Marvel's The Avengers," "21 Jump Street," "The Hunger Games" and "Snow White and the Huntsman." All of which is to say, movies, now more than ever most risk-taking ventures are viewed side-eyed by Hollywood executives. (Though not all: In addition to "Mitty," Fox is producing the high-concept, big-budget adaptation of "Life of Pi," which the studio is already selling on the basis of its originality.)
Ahead, five quotes from a variety of Hollywood heavy-hitters painstakingly explain Hollywood economics in 2012.
1. "If I say to Fox that this movie is like 'Little Miss Sunshine' or 'Eternal Sunshine of the Spotless Mind,' they freak out, understandably, because they're spending real money and they need to sell it as a big comedy." - Stiller, on "The Secret Life of Walter Mitty."
2. "Our owners don't need us to swing for the fences at all costs in hopes we can justify our existence. If we don't make smart decisions, they'll just reduce the number of films we make." - Unnamed studio head.
3. "You have to feel a movie is special enough to have a chance to get the teenager off the couch from playing 'Call of Duty' with his friends. But movies that are really special are big risks, and big risks are the hardest ones to say yes to." - Rob Moore, vice-chairman of Paramount Pictures.
4. "The bigger the budget, the cleaner the concept needs to be. Because you need to appeal not just to all four quadrants, but to people who speak every language under the sun. So ambiguity and darkness are tough." - Adam Fogelson, chairman of Universal Pictures.
5. "A person may come across differently in each market. A robot is a robot around the world." - Stacey Snider, DreamWorks Studios CEO.
For more on Stiller, including a detailed breakdown of his "Walter Mitty" pre-production process, head over to The New Yorker. The article is paywalled, but it's certainly worth a purchase.
PHOTO GALLERY
14 Box Office Flops
Calling all HuffPost superfans!
Sign up for membership to become a founding member and help shape HuffPost's next chapter
BEFORE YOU GO