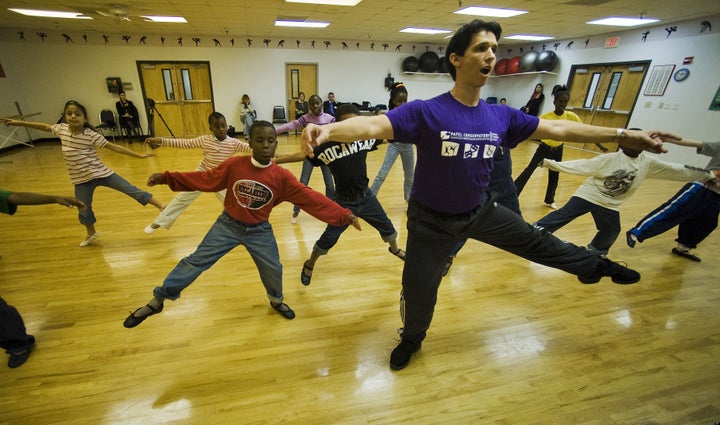 It seems almost fitting that Ben Vereen's performance debut at New York's The Town Hall is taking place as lawmakers in Washington are debating the issue of federally funded arts programs. The stage veteran isn't just known for his legendary performances, but also a continuing effort to raise awareness for arts education, which matches the historic venue's original purpose -- The Town Hall started off as a place for public debate and was built by the suffragettes.
"It's perfect for me, isn't it?" Vereen said after I gave him a brief history on the venue. While his performance on February 18 might not be filled with political rhetoric -- he's celebrating the release of a new CD, Stepping Out with Ben Vereen -- the state of the arts remains a topic of conversation for the performer. "Some people just don't seem to value art," he said. "They think it is all about singing and dancing and painting. But it's more than that. It is the expression of a people, the culture."
Many of the lessons in public outreach and activism that embody Vereen's life -- when he's not on stage or screen -- came from one of his early mentors in show business, Sammy Davis Jr. The two first worked together in the film adaptation of Broadway's Sweet Charity, and would later tour through Europe.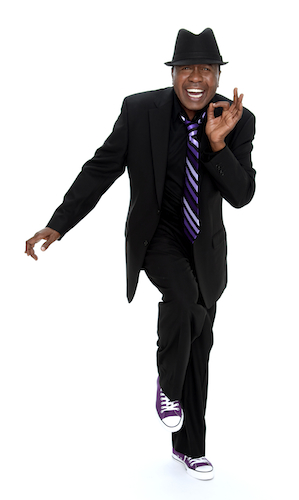 "I can vividly remember Sammy single-handedly going around to gangs in Chicago asking them to keep the peace," Vereen recalled of a time when the two were performing together. "He was a key mover, and I admired that about him."
That admiration led Vereen to create a show celebrating the music of Sammy, which he will include bits of at his upcoming Town Hall performance, along with a look back at his own stage career in shows like Wicked and Pippin. "People have been asking me to do this show for years, and it is now coming to the forefront," Vereen said. "It's a celebration of our lives."
Along with the sounds of Sammy -- he made it clear that it's merely Sammy's music, rather than an impersonation -- another key player in the origin of his performance career, choreographer and director Bob Fosse, will have a presence at the Town Hall performance. It was Fosse that gave Vereen his start in the Broadway production of Sweet Charity and later Pippin, which earned him a Tony Award.
Re-creating those famed Fosse moves, however, is no longer an easy task for Vereen -- in 1992 he suffered a series of tragic events, including a car accident and stroke. "Doctors said that I should think about another career, but I walked out on a stage ten months later," Vereen proudly recalled. "I don't dance like I used to, but I'm moving and I'll be doing my form of dance at Town Hall... I hit my limitations but I learn to work with what I've got."
With Vereen's upcoming show celebrating his long career on the stage, it allowed the performer to reflect on the moment that he realized show business was where he belonged. While acting in Broadway's Jesus Christ Superstar, the Tony Award committee nominated him for the first time. "When I read that envelope saying, 'You have been nominated by your peers,' tears came down my face," he said after a long pause. "That's when I realized that I was an entertainer, when people out there said, 'You got something kid.'" And Vereen will celebrate that moment, along with many more from his career, February 18. "It's really special for me to be up on that stage."
Image courtesy of Ben Vereen.
REAL LIFE. REAL NEWS. REAL VOICES.
Help us tell more of the stories that matter from voices that too often remain unheard.