 If "The Ben Vereen Story" were a Hollywood screenplay, no studio would buy it. The triumphs and tragedies are too incredible to be believed, the comeback from professional banishment and near-death too melodramatic to be plausible.
But it's all based on a true story.
"Our creator says, 'here's your birth and here's your death' -- and the rest are the things you learn on your journey," Vereen said. "This was my experience -- and the choice is, I can lay in the misery, or choose to learn from it and move on."
What Vereen has chosen to learn from it is a profound sense of joy and gratitude. I caught up with the 65-year-old singer, dancer and actor as he prepared for "Steppin' Out Live with Ben Vereen," his one-man show at 54 Below in New York, which runs from July 10 to July 21. It's a tribute to the music of Broadway that includes selections made famous by Frank Sinatra and Sammy Davis Jr. -- "all my favorite tunes that have been with me through my career, from people I've worked with," Vereen said. "I want people to come away feeling inspiration toward life." He is also scheduled to perform before a crowd of 100,000 at the Washington Monument on July 4th.
Vereen grew up in the Bedford-Stuyvesant neighborhood of Brooklyn and graduated in 1964 from the High School of Performing Arts. His first big break was "Prodigal Son," written by Langston Hughes. "I didn't know who Langston Hughes was till he met me backstage," he said. The first Broadway musical Vereen ever saw was one he landed a role in -- "Sweet Charity" with Juliet Prowse and Paula Kelly in 1967. "It was unbelievable; it was like I was on another planet," he said.
Vereen played Judas Iscariot in the original Broadway production of "Jesus Christ Superstar" in 1971 and followed up a year later with the lead in "Pippin," winning a Tony Award for best actor. He starred with Barbra Streisand in "Funny Lady" and is perhaps best known for the role of Chicken George in the 1977 television mini-series "Roots," Alex Haley's personal account of his ancestors' journey from slavery to freedom. It is still the most watched mini-series in history.
Then things began to unravel. In 1981 Vereen performed at Ronald Reagan's inaugural celebration. He chose to honor Bert Williams, the first African-American Vaudeville star, who performed with the Ziegfeld Follies between 1910 and 1919. Williams had to perform in blackface.
"When I had the honor of playing Chicken George, I felt history was now revealed to the world," Vereen recalled. "Bert Williams having to wear blackface was a smack in the face of humanity. I had an opportunity to say to the president, 'the atrocities done to a people have not been addressed -- what are you going to do about it?'"
But when CBS aired the festivities, they edited out Vereen's introduction. "The country only saw the buffoonery and I suffered," he said. "I got threatening calls, I [heard] 'Ben Vereen disgraced the race.' I was a man without a country. I called Johnny Carson and said, 'you have to let me go on and explain what I was doing.'" He never got that chance, and Vereen's audiences and bookings dried up.
Then in 1987, his 16-year-old daughter Naja was killed when a tractor-trailer on a highway ramp in New Jersey tumbled over, crushing the minivan driven by her mother. "It shattered us as a family," Vereen said. "I lost a daughter, and that's something you never, ever get over. I couldn't handle it. I wanted to kill myself; that's how I fell into drugs." Vereen developed a cocaine addiction, entered rehab and struggled to regain his sobriety. Then in June 1992, while walking on a dark stretch of road in the wee hours of the morning near his home in Malibu, he was struck by Chevrolet Suburban and critically injured.

"When I arrived they pronounced me dead," Vereen said. "The doctors said, 'it will be at least three years before you even walk, and as far as singing and dancing, you should think about another career.'
"I was laying in hospital and realized of myself I could do nothing, but there was something greater if I trusted. Then I heard someone say, 'don't just lay there in your misery -- get up and get into action.' I made the conscious decision to meet my higher power halfway. And then the angels showed up --- the nurses and doctors and physical therapists -- and the prayers that came through were amazing."
Ten months later, Vereen performed on Broadway with Gregory Hines in the Broadway hit "Jelly's Last Jam." "I playing chimney man -- in voodoo religion he's the one who stood between life and death," Vereen said. "I think they thought, 'this is perfect -- he doesn't have to research this role.'"
Earlier this year, Vereen was inducted into the Theatre Hall of Fame, and he hopes to take his one-man show to Broadway. Diagnosed with diabetes in 2007, he works to raise awareness of the disease through the foundation "Start Taking Action Now for Diabetes" (S.T.A.N.D.) "I want to show people what the possibilities are if you take care of yourself and do the right thing," he said.
Vereen is also writing a book about finding his birth family. He discovered late in life he was adopted and was told he'd been abandoned. He later learned that his mother had left him with friends in Miami while she went to see her children from a first marriage in a different state. When she returned, Ben and his caretakers were gone.
"I was told I was abandoned and lived with whole life thinking that and then I met my aunt, who told me my mother had stayed two years in Miami looking for me," Vereen said. "When she couldn't find me she moved up north to Connecticut. I lived an hour away from her my entire life. When I found my family, they said my mother loved the theater and would go to all shows on Broadway; and she would make everyone in the house shut up when 'Roots' was on."

It's another chapter of love and loss in Vereen's remarkable journey. "People talk about love and it seems like a cliché but it's a real thing -- the more love we spread around the world the more it's going to change lives," he said.
"I'm really blessed."

(Check out our slideshow below for images of Vereen and highlights from his career.)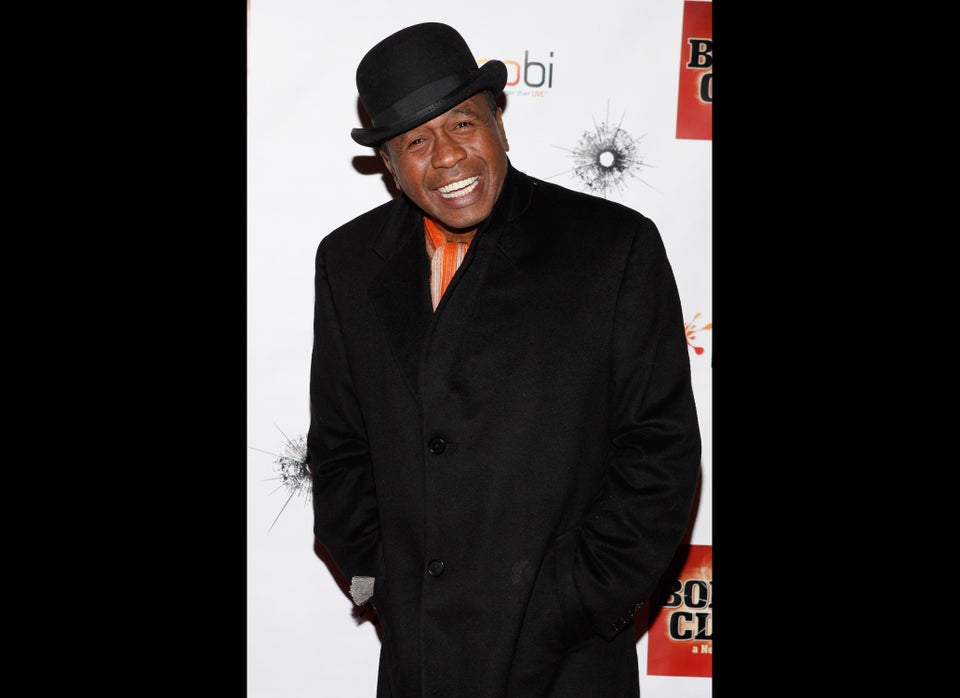 Ben Vereen
Related
Popular in the Community