It's not every day that you come across a face like this.
Sandy Windover, who works at an emergency vet clinic in British Columbia, Canada, first laid eyes on BenBen the cat in April, when a rescue worker brought in the stray. The cat had numerous injuries, including a damaged ear and a crushed spine and needed immediate medical aid.
"I fell in love right away," Windover told The Huffington Post in an email. But after BenBen was transferred to the BCSPCA hospital, his medical conditions made him "unadoptable" and he was slated to be euthanized. Windover and her boyfriend weren't about to let that happen.
"Adam and I found out and we just had to bring him home!" she said. "We decided to adopt him because we believe everyone deserves a chance! He was so broken and sick and didn't look like he'd ever been loved!! His face melted our hearts and we knew we had to take a chance on him!"
It was a chance worth taking. Though BenBen has a permanently sad expression — the result of excess skin all over his face — he's blossomed into a "goofy and dorky" cat who enjoys making new friends.
"He wants to love everyone and he's so curious about everything. His personality has just grown - he wants to investigate and explore his surroundings and he absolutely loves meeting new people," she wrote.
And BenBen — who has become an internet star after an article on the site LoveMeow — is using his popularity for good. Windover and her boyfriend have set up a GoFundMe page to benefit local stray animals who need medical help.
Before You Go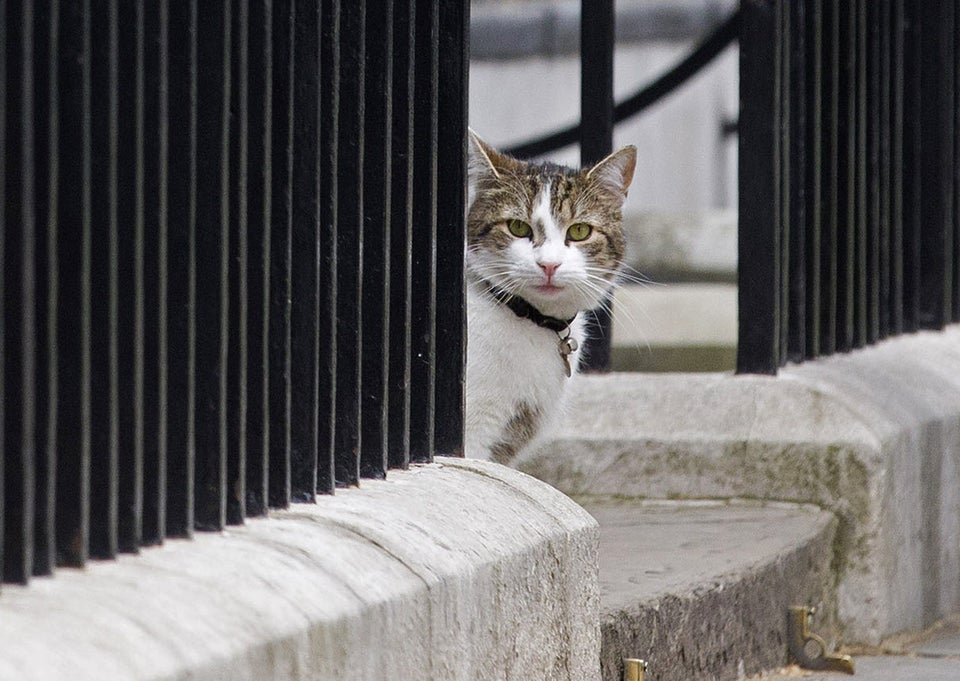 Cats, Cats, Cats!