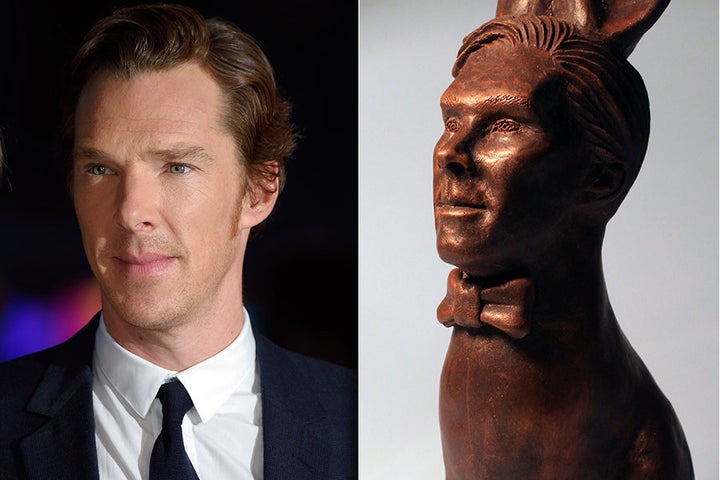 Actor Benedict Cumberbatch is getting the sweetest sort of tribute: being turned into a chocolate Easter bunny.
Jen Lindsey-Clark, a chocolatier in the English resort town of Brighton, has created a new product called the "Cumberbunny" that features the British actor's face with rabbit ears and a bunny's body. Lindsey-Clark's website describes the Cumberbunny as "a delicious Belgian chocolate rabbit with a handsome face and a tasty bottom."
The dark chocolate Cumberbunny sells for $70.84, and the white chocolate version is a hare-raising $99. The white rabbit comes with an edible 22-carat gold bow tie.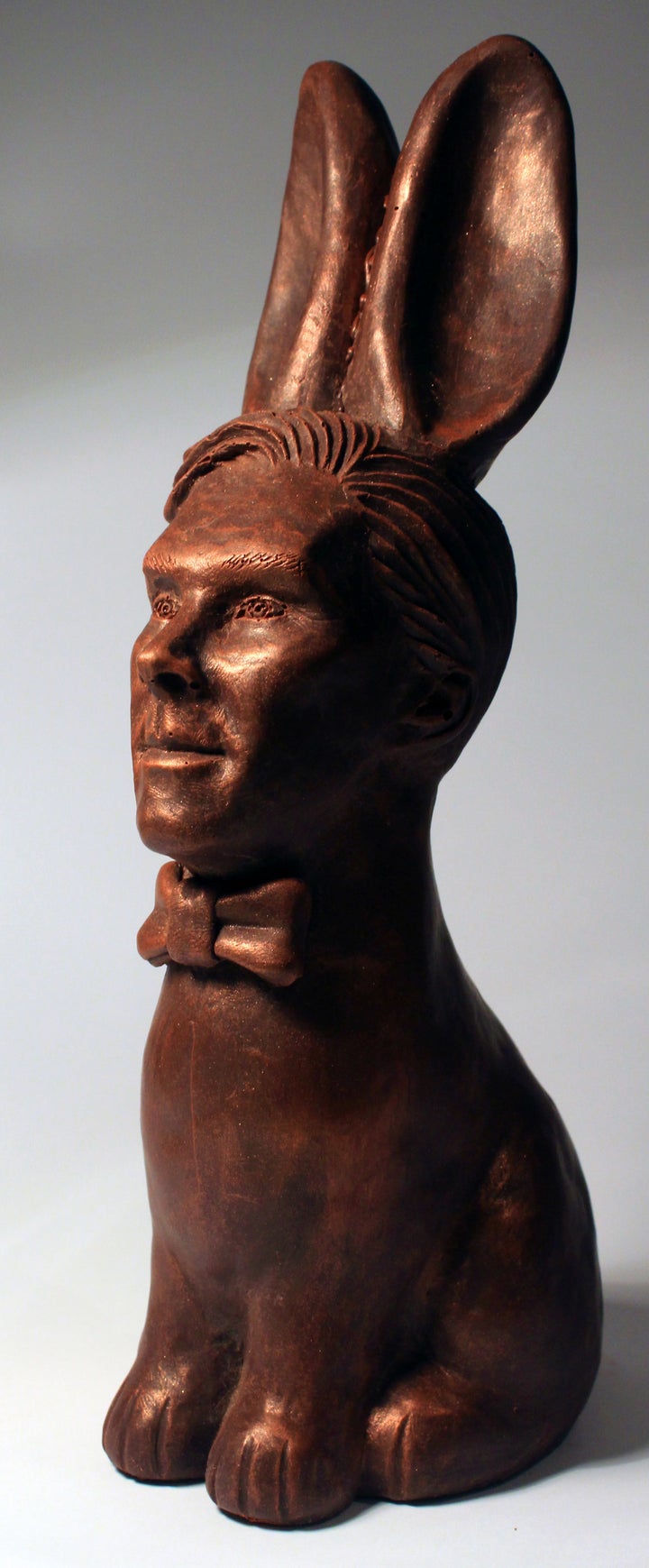 Lindsey-Clark admitted she's hopping mad for the actor.
"Everyone loves a bit of the Batch! He's an interesting character," Lindsey-Clark said, according to HuffPost UK. "He's a great actor and English gent and he's also making the most of his celebrity status by being able to put his political views across and making the most of his moment in a very cool way."
The cheeky chocolatier has been sweet on Cumberbatch for a while. Last year, she built a life-size chocolate sculpture of the actor.
Lindsey-Clark said she doesn't plan to send a Cumberbunny to Cumberbatch.
Before You Go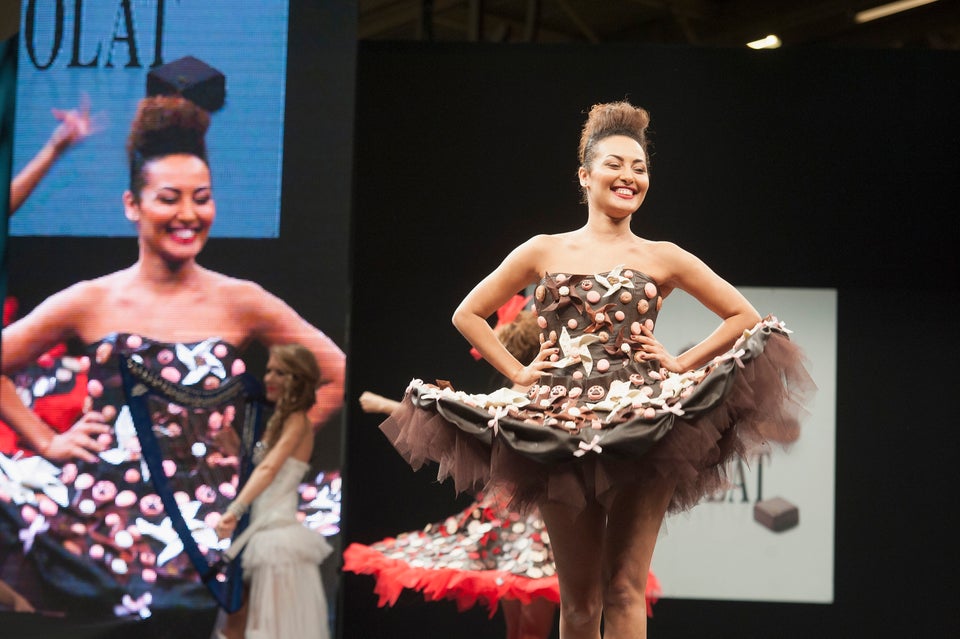 Chocolate Fashion Show
Popular in the Community