The 39-year-old actor is the star of Marvel's magical superhero movie, "Doctor Strange," which will hit theaters November 4, 2016. Though the movie hasn't even finished shooting yet, Cumberbatch spoke with EW about the upcoming film.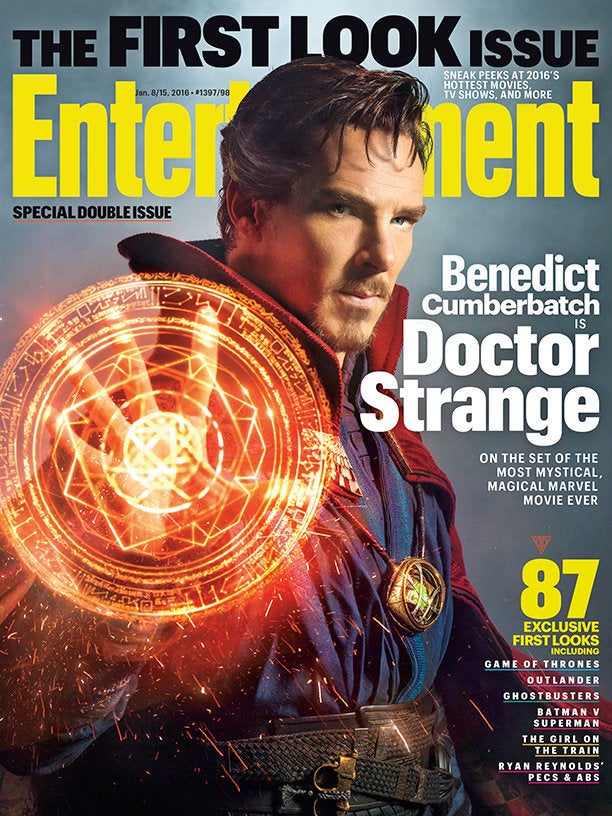 Cumberbatch admitted to EW at the time of the cover shoot that he still hadn't mastered all of Doctor Strange's moves yet.
"I'm still in the infancy of learning all that," said the actor, adding, "It was like, okay, I've got to keep throwing these poses, these spells, these rune-casting things, everything he does physically."
Earlier this year, fans were able to snap a few shots of Cumberbatch and the Marvel movie crew filming in Nepal:
To find out more about the film, pick up the latest issue of Entertainment Weekly available on newsstands Dec. 29.