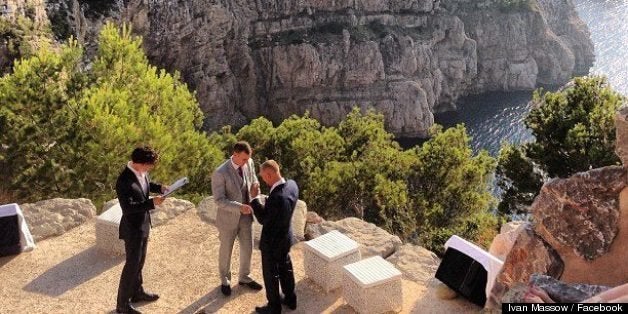 Sherlock solves another mystery!
Benedict Cumberbatch, star of BBC's "Sherlock" and the villain from "Star Trek Into Darkness," was surprisingly absent from the year's biggest pop culture event, the San Diego Comic-Con. There was a "Sherlock" panel at the convention, but series stars Cumberbatch and Martin Freeman (who plays Watson on the series) were only seen in a pre-taped greeting to the fans. While Freeman had an excuse (he was on set in New Zealand for the next installment of "The Hobbit" films), the reason for Cumberbatch's absence was never given. Until now.
Cumberbatch himself revealed that instead of attending the "Sherlock" panel, he was busy officiating a gay wedding for his friend Seth Cummings, who tied the knot with Rob Rinder at the Hotel Hacienda in Ibiza. The recently ordained (and now Emmy-nominated) actor did confess he couldn't resist a joke after the ceremony, as he told The Sun:
"Of course, I'm going to make a joke after it, 'I do weddings. Next will be children's parties and bat mitzvahs,' if it goes well. It's a mainly Jewish and gay audience, so hopefully they will be lenient towards me."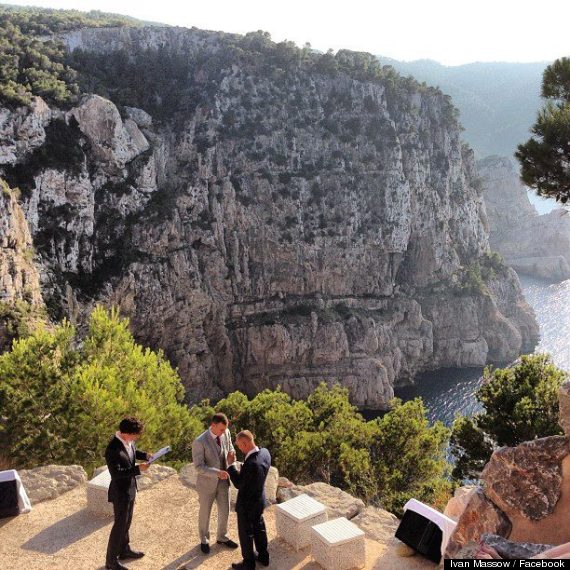 (Photo courtesy of Ivan Massow)
The third season of "Sherlock" will not premiere in the US until next year on PBS, and look below to check out Cumberbatch's Comic-Con video.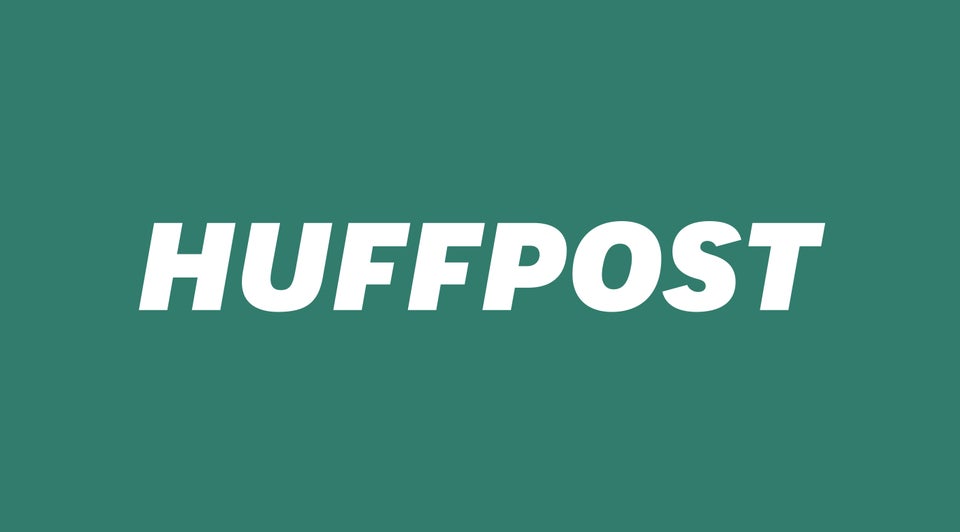 The Best Gay Kisses
Popular in the Community