Who could adequately embody the Grinch's "comedic wickedness" while capturing the Dr. Seuss villain's charm and appeal? According to the makers of the upcoming animated "How the Grinch Stole Christmas" remake, the man for the job is Doctor Strange himself, Benedict Cumberbatch.
Chris Meledandri, CEO of Illumination Entertainment, announced the casting decision on Wednesday at CinemaCon.
"Choosing the actor to voice The Grinch, we were determined to make a choice that would not only define this version of The Grinch as absolutely singular, but most importantly, we were looking for a voice to express comedic wickedness while embodying vulnerability," Meledandri said, according to USA Today. "It is that vulnerability that allows us to create a character that is not only highly entertaining, but also has an irresistible appeal."
Illumination Entertainment is the production company behind such animated films as "Despicable Me," "Minions," "Dr Seuss' The Lorax" and the upcoming "The Secret Life of Pets." Their "Grinch" remake is expected to hit cinemas in November 2017 -- about 17 years after the release of the classic book's live-action adaptation starring Jim Carrey.
Fans are already getting excited about Cumberbatch's green-hued turn:
Before You Go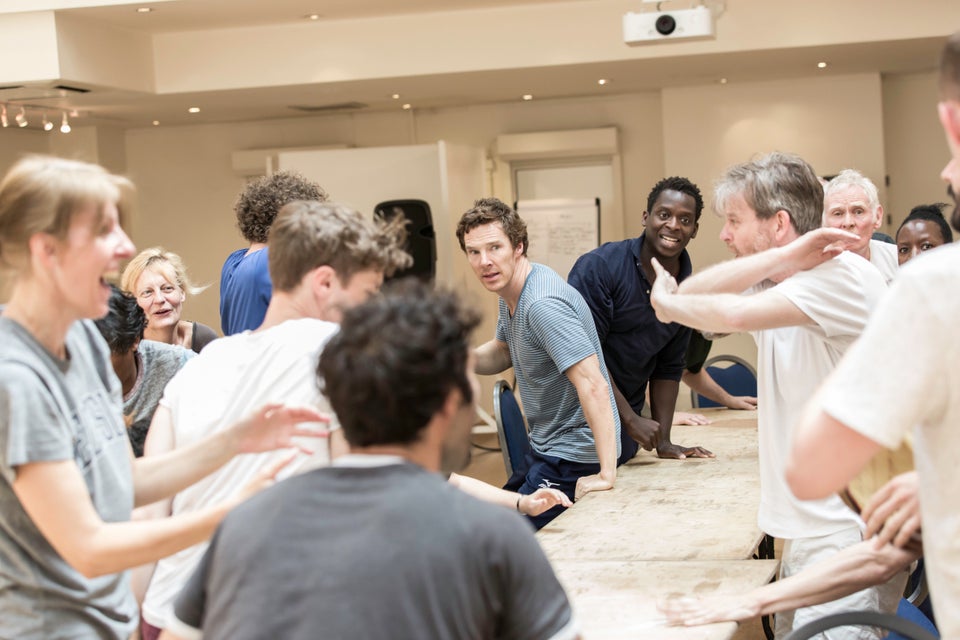 Benedict Cumberbatch's 'Hamlet' Rehearsals
Popular in the Community