Actor Benedict Cumberbatch says he would fight "to the death" against radical, homophobic intolerance.
Cumberbatch appears on the cover of Out magazine's November 2014 issue. In an interview with the publication, he chats about things like boarding school experimentation and homoerotic "Sherlock Holmes" fan fiction, but he gets serious when discussing anti-gay religious beliefs around the globe.
"People are being beheaded in countries right now because of their beliefs or sexual orientations," Cumberbatch told Out. "It's terrifying. It's medieval — a beheading! I'd take up arms against someone who was telling me I had to believe in what they believed or they would kill me. I would fight them. I would fight them to the death. And, I believe, the older you get, you have to have an idea of what's right or wrong. You can't have unilateral tolerance. You have to have a point where you go, 'Well, religious fundamentalism is wrong.'"
The actor delved into a world of intolerance for his role in "The Imitation Game." The 38-year-old plays gay computer genius Alan Turing in the film, which is already generating Oscar buzz. Turing was prosecuted for homosexuality in 1952 and chose hormone treatment over jail time. He ultimately committed suicide in 1954.
"Often, as an actor, you draw on your own experience or memories, but I really didn't have to here," Cumberbatch told Glenn Sumi in an interview for the Toronto International Film Festival. "He got under my skin. It was just so pitiful. Imagining the physical weakness, the vulnerability, the exhaustion, how the hormones affected his emotional state ... It was all ungovernable."
Cumberbatch also acknowledges that prejudices still exist in Hollywood.
"I think if you're going to sell yourself as a leading man in Hollywood to say 'I'm gay,' sadly, is still a huge obstacle," he told Out. "We all know actors who are [gay] who don't want to talk about it or bring it up, or who deny it. I don't really know what they do to deal with it. Human rights movements and sexual and gay rights movements have made huge social progress in the last 40 years, without a doubt, but there's a lot more work to be done."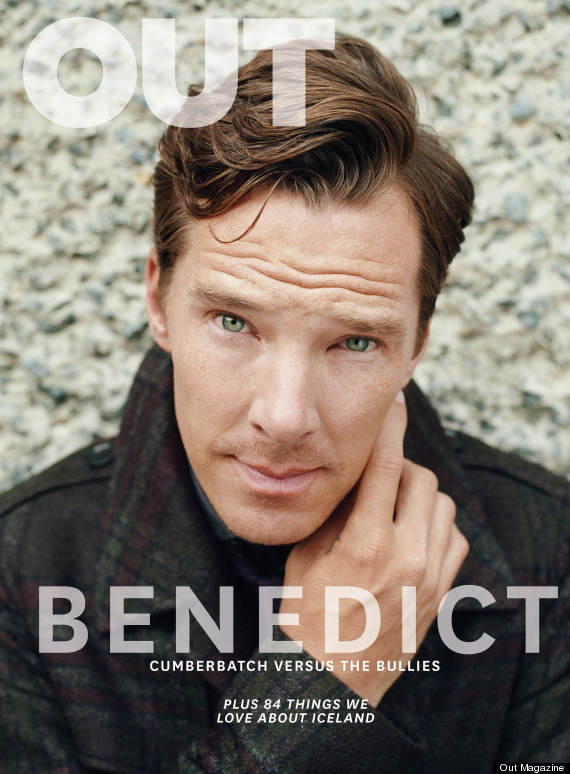 Calling all HuffPost superfans!
Sign up for membership to become a founding member and help shape HuffPost's next chapter
BEFORE YOU GO
PHOTO GALLERY
Benedict Cumberbatch for Out Magazine