Coub created with video c/o Vanessa Burger
Admire your yoga instructors' Zen attitude even more than their awesome flexibility and amazing physique? On our quest for greater enlightenment we partnered with Chevrolet Malibu to round up some yogi mind tricks so you can balance body and mind and live in the now.
"Breathe yogis, breathe!"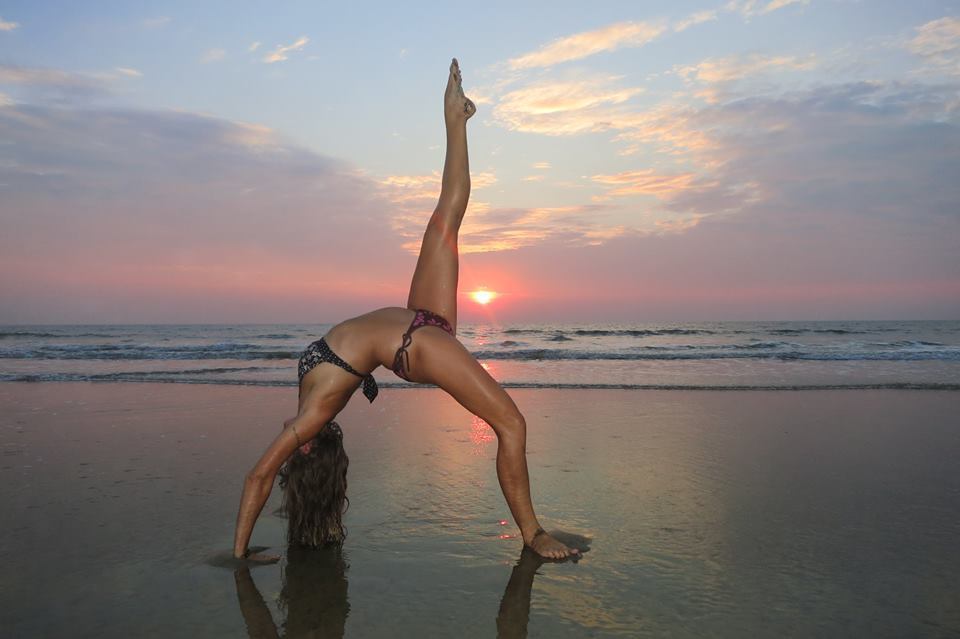 Image: Vanessa Burger
"The first thing we do arriving on Earth is we breathe in; the last thing we will do is breathe out," says Vanessa Burger, 44, a traveling yoga teacher currently based in Dharamsala, India, in the Himalayas. "The breath not only helps propel oxygenated blood filled with nutrients and all great goodies around our entire bodies, breath is also the transportation system for our prana, the vital life force. When we breathe we become conscious." When feeling stressed or overwhelmed, simply close your eyes and breathe in through the nostrils for the count of four and out through the nostrils, again to the count of four. Burger says this is called Sama Vritti or "Equal Breathing."
"Don't believe all the things your mind tells you!"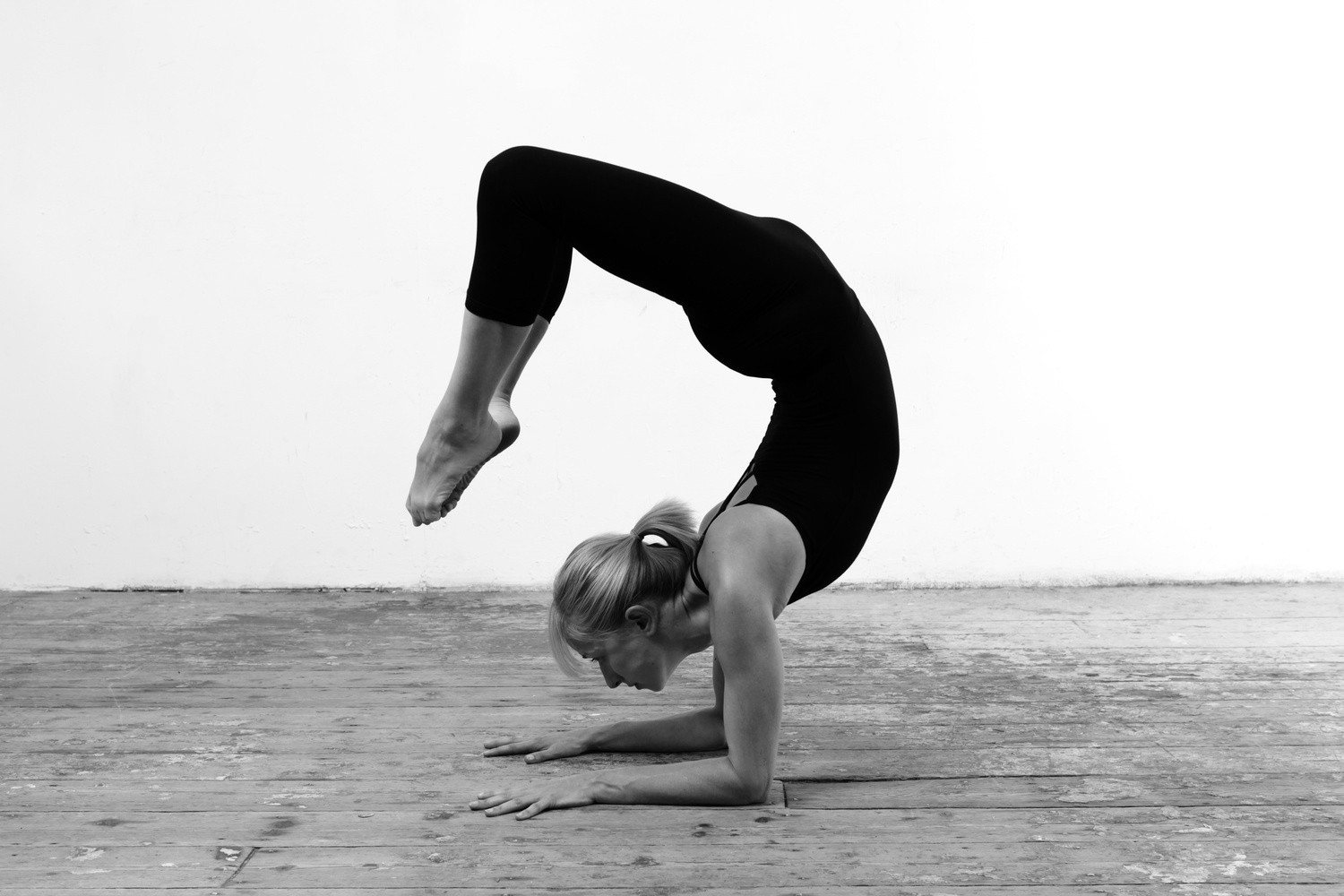 Image: Florence Lefebvre
"Through the practice of mindfulness, we can adjust the way we react to and interact with the world around us," says London-based Florence Lefebvre, 37, of FLO/YOGA. "Mindfulness refers to the observation of our thoughts, emotions and sensations without allowing our critical and judgmental self to intervene. It is a wonderful tool for shifting habits and patterns that do us a great disservice." There are plenty free, downloadable apps to help you start meditating. Start with just 10 minutes a day, sitting in a quiet space with your eyes closed, and repeatedly counting your breath up to 10.
"Remember, be steady and joyful"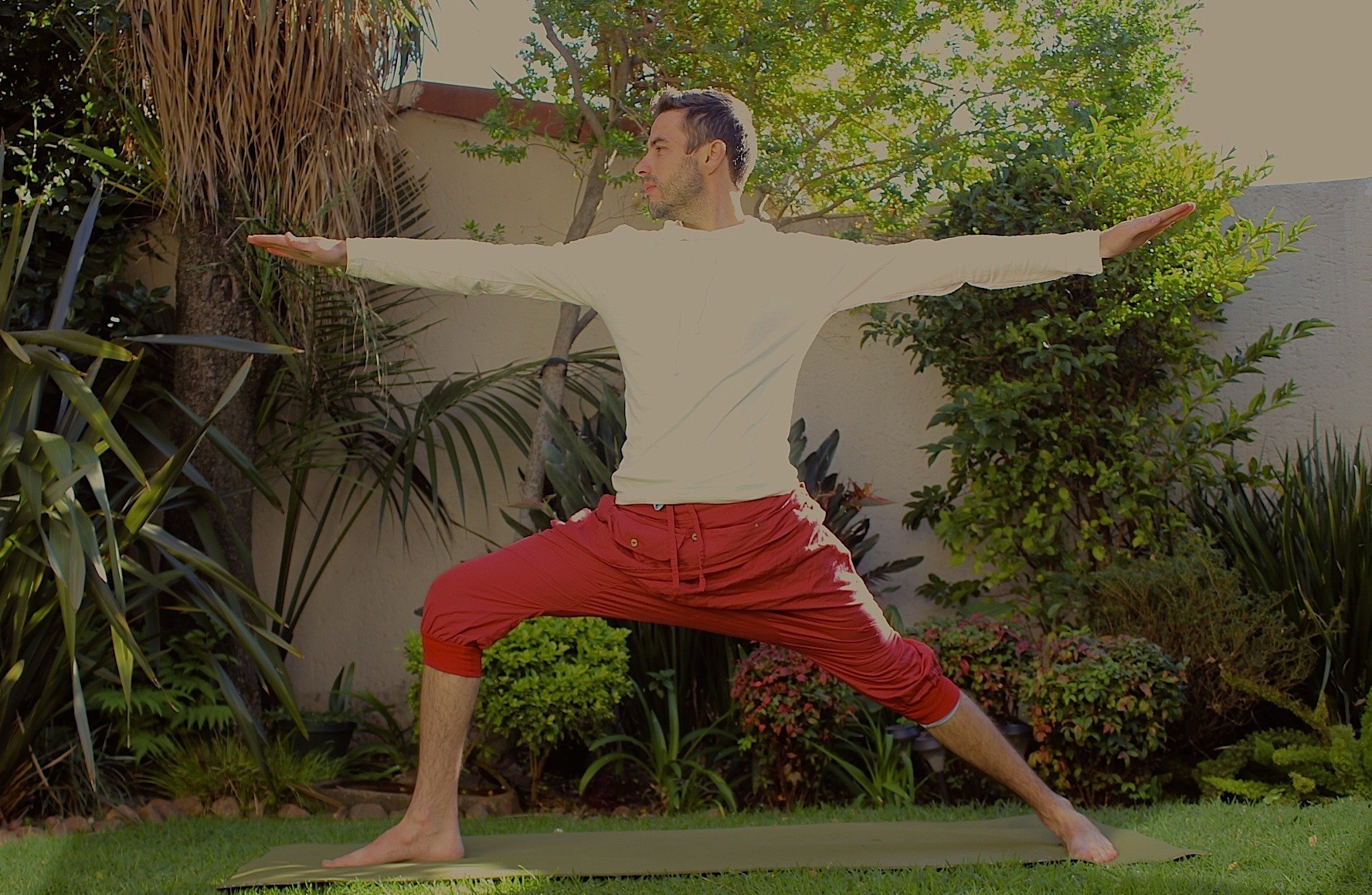 Image: Scott Macbeth
"The ancient Sanskrit text Sutra 2.46 speaks of the phrase 'sthira sukham asanam,' which translates to a steady and joyful posture," explains Scott Macbeth, 29, a yoga teacher in Johannesburg, South Africa. "I always bring this to mind during my practice and try my best to implement it in my life off the mat. How do I stand? How do I treat others? Do I go about my day in a steady and joyful way?" Frequently revisiting these questions helps to keep Macbeth mindful and engaged.
"Release life's negative moments"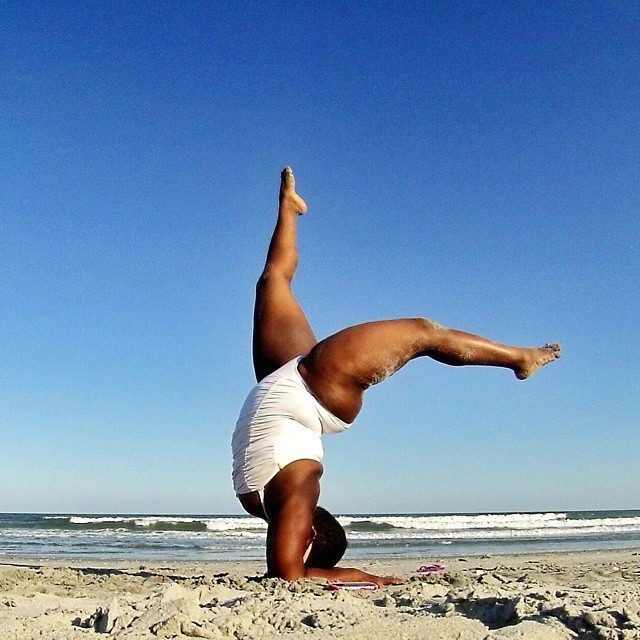 Image: Jessamyn Stanley
"Tense and stressful moments can cloud perspective," says Jessamyn Stanley, 27, a writer, yoga teacher and positive body advocate in Durham, North Carolina. "My yoga practice allows me the opportunity to release life's negative moments." Stanley adds that, "organ-massaging twists can make all the difference when I'm trying to stay sane in a chaotic world." Simple stretches will not only help wake your body up but also allow you to release negative tension carried in the body and reset your mind.
"Step out of your comfort zone and expand it!"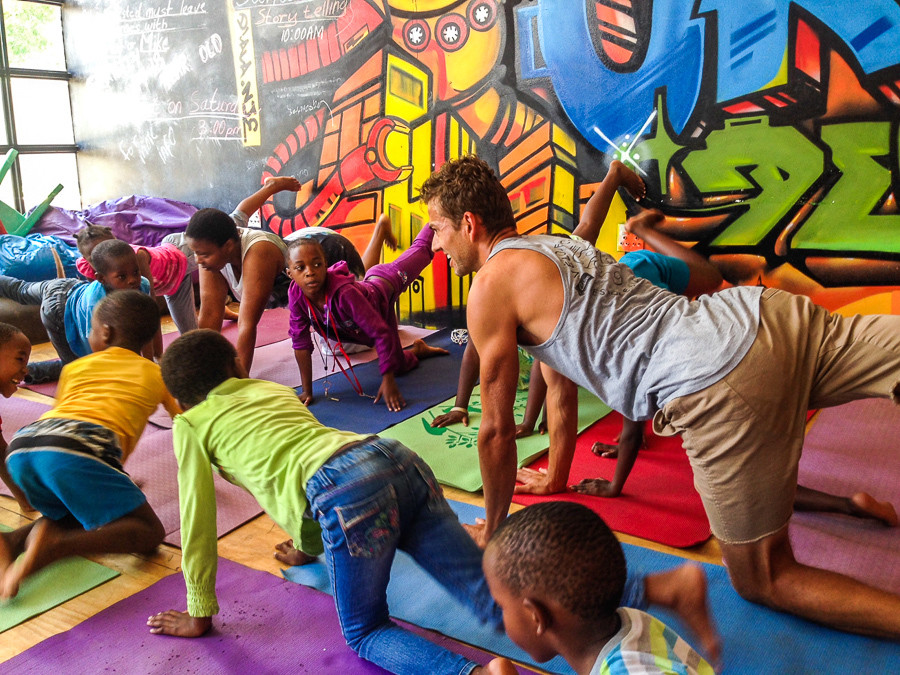 Image: Steven Heyman
"When you hold a yoga pose, you are getting stronger, more flexible and more balanced while your body and mind are placed in quite a stressful situation," explains Steven Heyman, 37, also an instructor in Johannesburg, who teaches free yoga classes for disadvantaged, inner-city children. "You do not run away from the pose or your yoga mat, you merely stay with the difficulty and observe how you can act with grace under tough circumstances."
Chevrolet understands the importance of staying in the moment, balancing body and mind. And the Chevrolet Malibu, with its harmonious balance between powerful engine and smooth interiors, gives you a breath of sanity in today's fast-paced world.