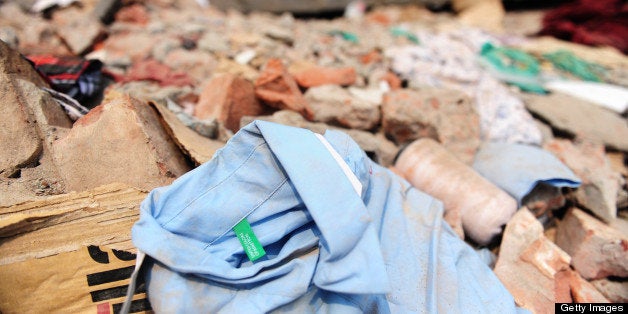 Italian apparel retailer Benetton initially denied any connection to the factory that collapsed in Bangladesh killing more than 500 people, but since then photos of the brand's clothing in the building's rubble have emerged.
"This is such a tragedy that no one in the industry should feel above it," Benetton CEO Biagio Chiarolanza said in a statement to The Huffington Post on Friday. "As such, Benetton will make funds available to the victims of the families as every member of our industry has a moral obligation to intervene in their support."
Benetton said it's working with global non-profit organizations like the International Labor Organization to figure out how to facilitate a "significant and lasting improvement" in workers' conditions in Bangladesh.
Chiarolanza's statement comes a day after Galen Weston, the executive chairman of Canadian apparel retailer Loblaw, condemned the "deafening silence" from other apparel retailers in the aftermath of the tragedy. Loblaw owns clothing brand Joe Fresh, which confirmed it had goods made at one of the factories in the doomed Rana Plaza factory.
Benetton's first statement following the collapse on April 24 claimed, "none of the companies involved are suppliers to Benetton Group or any of its brands."
Five days later, Quartz reported that shirts bearing Benetton labels were found in the building's rubble, forcing Benetton to clarify its relationship with the manufacturers in Rana Plaza. The company said in a statement April 29 that a "one-time order" was completed and shipped out from one of the manufacturers in the building, but it was "several weeks prior" to the building's collapse.
Then, on April 30, Benetton said that one of its suppliers had "occasionally subcontracted" orders from one of the manufacturers in Rana Plaza. Throughout all of this, the company has reiterated multiple times that none of the factories inside the building was a supplier to any of Benetton's brands at the time of its collapse.
"Prior to the accident, that manufacturer had already been permanently removed from the list of potential direct or indirect suppliers," Benetton said in the statement on the 30th. "In fact, it had come to light that it no longer met the stringent standards that would have made it eligible to even potentially work for us."
Before You Go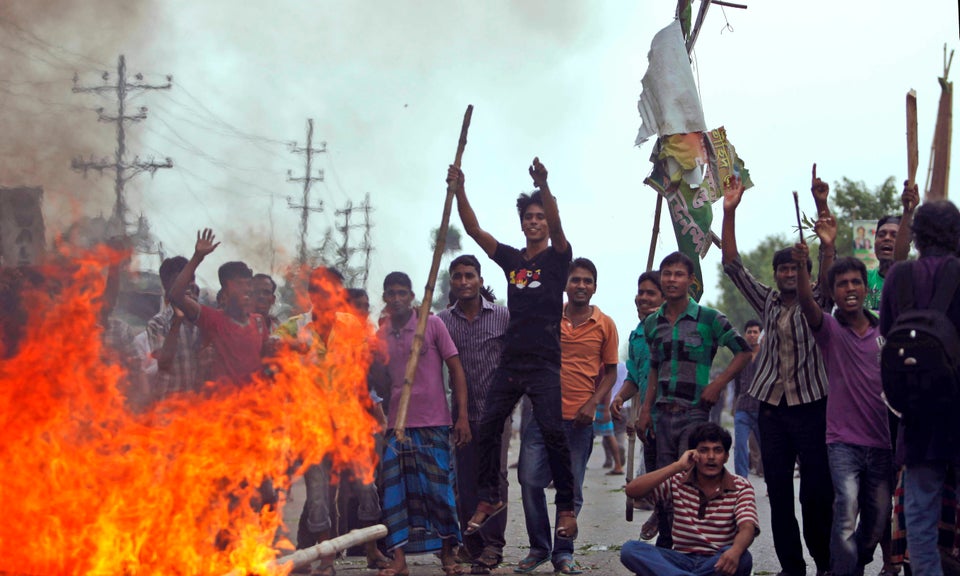 Bangladesh Factory Collapse (UPDATED)
Popular in the Community