Meet Bagel the Bengal cat.
When The Huffington Post reached out to the Internet sensation's parents -- Collin Hegna and Meghann Leighton -- we found out that Bagel has a big history with boxes. A hilarious history, that is.
Turns out Bagel has clawed her way out of boxes big and small. From moving boxes to pizza boxes, she's chewed through it all.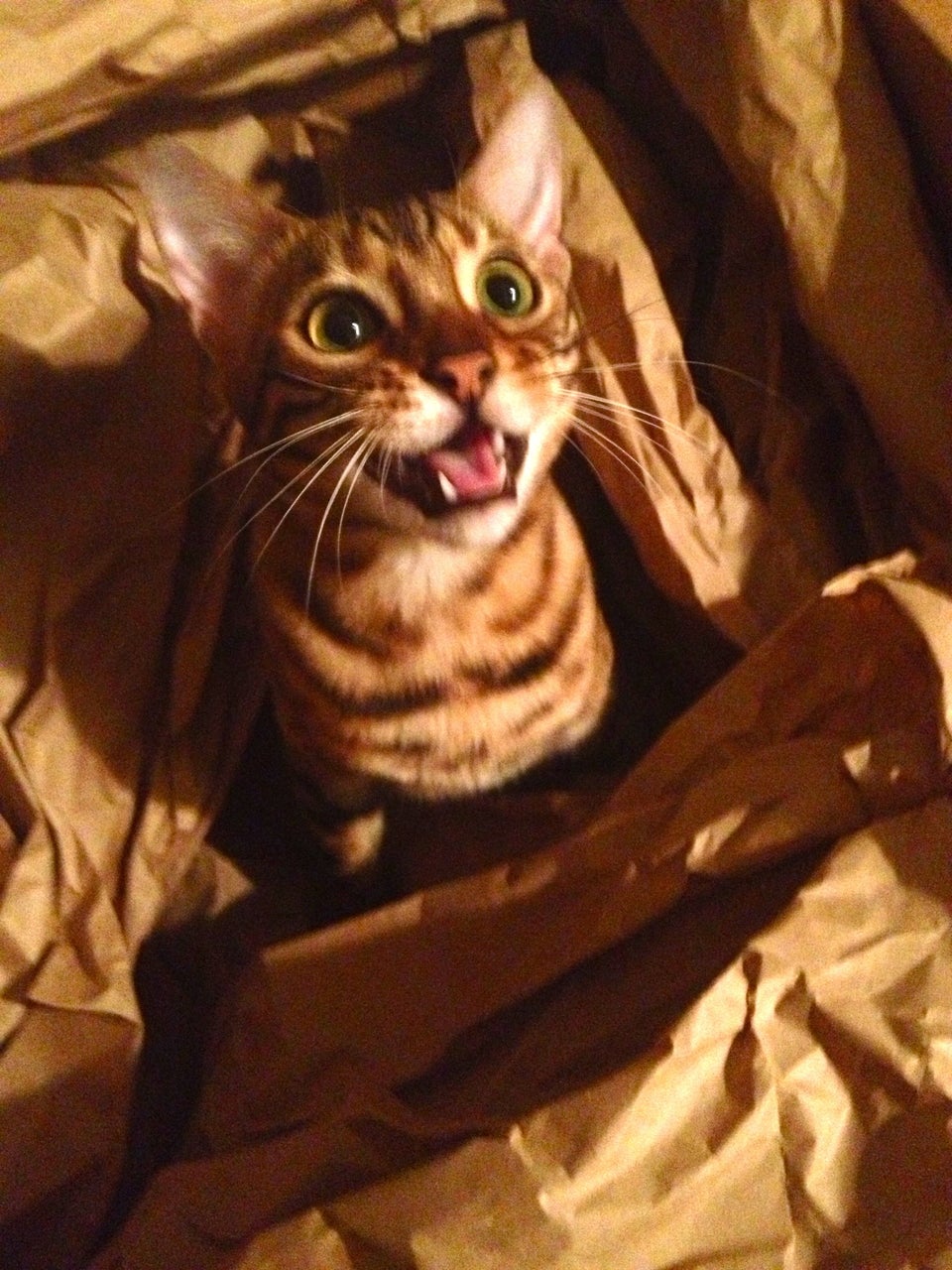 Bagel The Bengal
Related
Popular in the Community