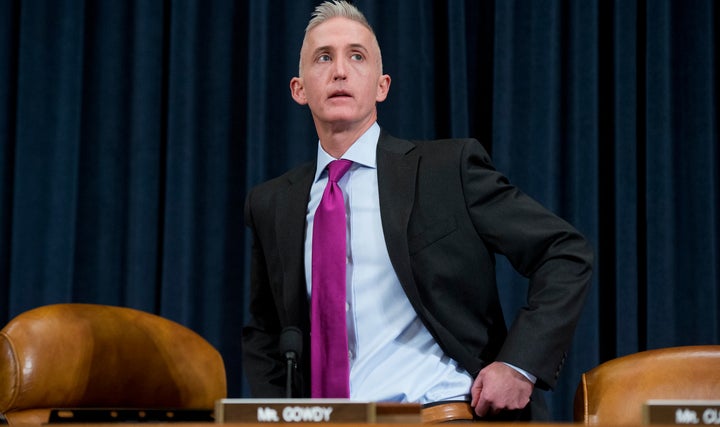 WASHINGTON -- The House Select Committee on Benghazi is flooding the Pentagon with requests for information and interviews that seem like an effort to unnecessarily prolong the investigation rather than extract useful facts, according to a top official at the Defense Department.
Assistant Secretary of Defense Stephen Hedger expressed the department's frustrations in a letter to committee chair Rep. Trey Gowdy (R-S.C.) Thursday, saying his committee's demands are time-consuming, unrealistic and "encouraging speculation."
"The Department is working diligently to accommodate your staff's multiple and changing requests; however, we are concerned by the continuous threats from your staff to subpoena witnesses because we are not able to move quickly enough to accommodate these new requests," Hedger wrote. "Subpoenaing our service members, when the Department is working diligently to accommodate your requests and when no service member has refused to appear voluntarily, is unfair to our uniformed men and women and an unproductive way forward."
One example of the committee's problematic requests is "John from Iowa."
"John from Iowa" called into the radio show of conservative host Sean Hannity in May 2013. He claimed he was a drone camera operator who saw what happened in Benghazi on the night of the attacks. He also complained that neither Congress nor the administration had interviewed him.
Hedger said the Defense Department "expended significant resources to locate anyone who might match the description of this person, to no avail." But then committee staff expanded their request for officials to find all drone pilots and sensor operators who operated in the region that night -- a search Hedger called "time-intensive," to say the least.
"We continue to believe interviewing these individuals is unnecessary since we have given the Committee access to the relevant RPA [Remotely Piloted Aircraft] video from that night and it remains unclear that additional information could be gained from these interviews, especially the pilots," he added. In other words, whatever footage "John from Iowa" saw, the committee has probably already seen as well.
Hedger also wrote that the department had provided the committee with 1,000 pages of documents, classified written answers to 20 questions, 10 classified briefings and transcribed interviews with at least seven individuals.
A Benghazi committee spokesman told ABC News that Hedger's letter was "further proof the Benghazi Committee is conducting a thorough, fact-centered investigation" and talking to people who weren't part of previous investigations.
"It's unfortunate it took the threat of subpoenas for the Pentagon to make witnesses available earlier this year. This delayed the committee from learning a tremendous amount of new information from several witnesses," committee spokesman Matt Wolking said.
The committee formed in 2014 to look into the 2012 terrorist attacks in Libya that resulted in the deaths of four Americans, including Ambassador Chris Stevens. Most notably, Hillary Clinton testified before the committee for 11 hours in October in a hearing where Republicans seemed more interested in the politics behind her use of a private email server as secretary of state rather than the Benghazi attacks.
Hedger said the Pentagon also objected to the nature of some of the committee's interviews, because interviewees "have been asked repeatedly to speculate or engage in discussing on the record hypotheticals posed by Committee Members and staff, regardless of the interviewee's actual knowledge or expertise to provide appropriate analysis or insight."
"This type of questioning poses the risk that your final report may be based on speculation," he added, "rather than a fact-based analysis of what a military officer did do or could have done given his or her knowledge at the time of the attacks."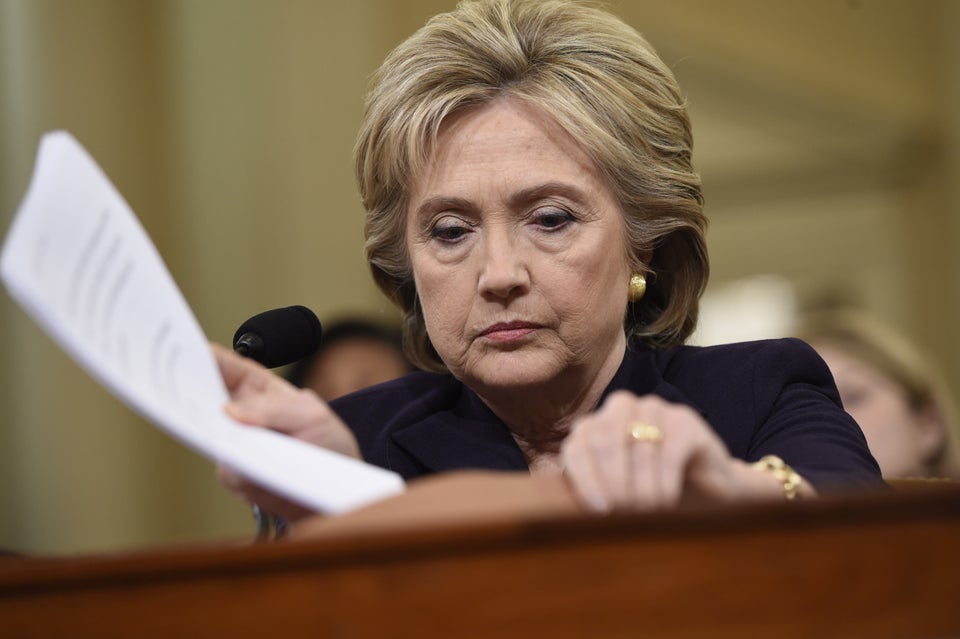 Here Are Hillary Clinton's Many Facial Expressions During Her Benghazi Committee Testimony