WASHINGTON -- Conservatives don't appear to be heeding the advice of Rep. Trey Gowdy (R-S.C.), who has called on them to stop fundraising off the 2012 attacks on the U.S. consulate in Benghazi, Libya, while he leads a select committee tasked with investigating the matter.
One day after Gowdy said he thought the subject of Benghazi "transcends politics" and asked the National Republican Congressional Committee to avoid using it in fundraising appeals, a Tea Party group is doing just that. And it's using the name and image of Sen. Ted Cruz (R-Texas) to help bring in the cash.
"Ted Cruz Refuses To Surrender! He Has Introduced Legislation To Investigate Benghazi!" reads the fundraising solicitation from the group, Patriots for Economic Freedom. The email goes on to ask for contributions, ranging from $25 to $1,000, to support Cruz "in his efforts to create a Senate select committee to investigate Benghazi."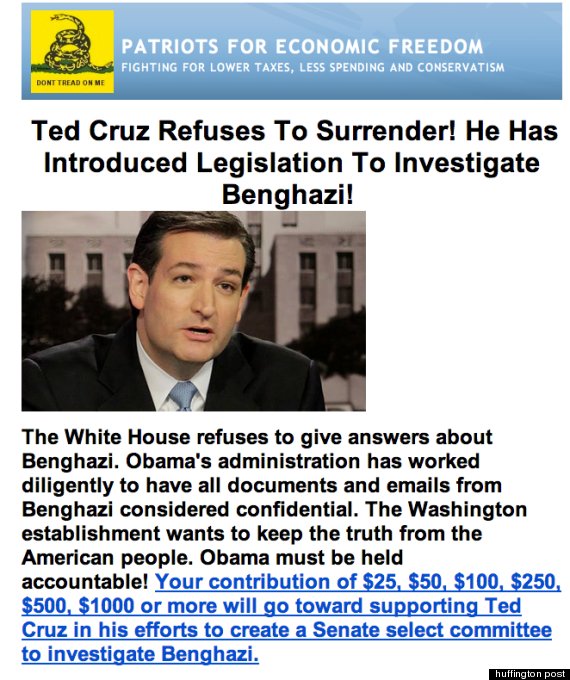 Catherine Frazier, a spokeswoman for Cruz, said that his office "did not authorize the Senator's name to be used in this case are asking the group to stop using it for this purpose."
All indications are that conservative groups and politicians aren't going to back down from their efforts to use the political revival of the Benghazi controversy to make money. Rep. Scott Rigell (R-Va.) sent out a Benghazi-related fundraising email the day before Gowdy's committee was announced.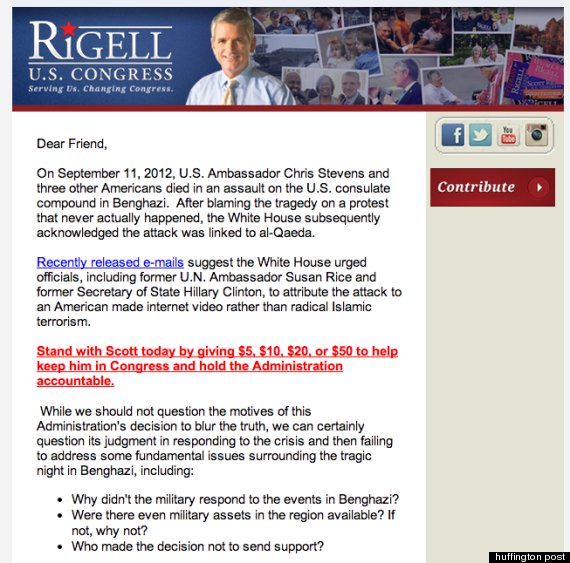 Meanwhile, the campaign of Arizona State House Speaker Andy Tobin (R), who is running to unseat Rep. Anne Kirkpatrick (D-Ariz.), defended his use of the Benghazi select committee in a fundraising email to local press. And the NRCC did not return a request for comment from The Huffington Post about Gowdy's plea that it not raise money off his investigation.
Fundraising off Benghazi is likely a very lucrative proposition for Republicans running for office. But these solicitations threaten to undermine the credibility of the select committee before it even starts its investigation. Certainly, they have provided Democrats with a vehicle to decry the heightened interest in re-investigating the attack as crass political opportunism.
"There has been bipartisan outrage at the callous actions of the NRCC –- and for good reason," Democratic Congressional Campaign Committee Chairman Steve Israel (D-N.Y.) said in a statement. "Fundraising off the Benghazi tragedy is despicable and insulting and has no place in the national conversation. Speaker Boehner and Chairman Walden should immediately take down their BenghaziWatchdog.com website and stop insulting the memory of the brave Americans who were lost there."
This article was updated after publication with a comment from a spokeswoman for Cruz.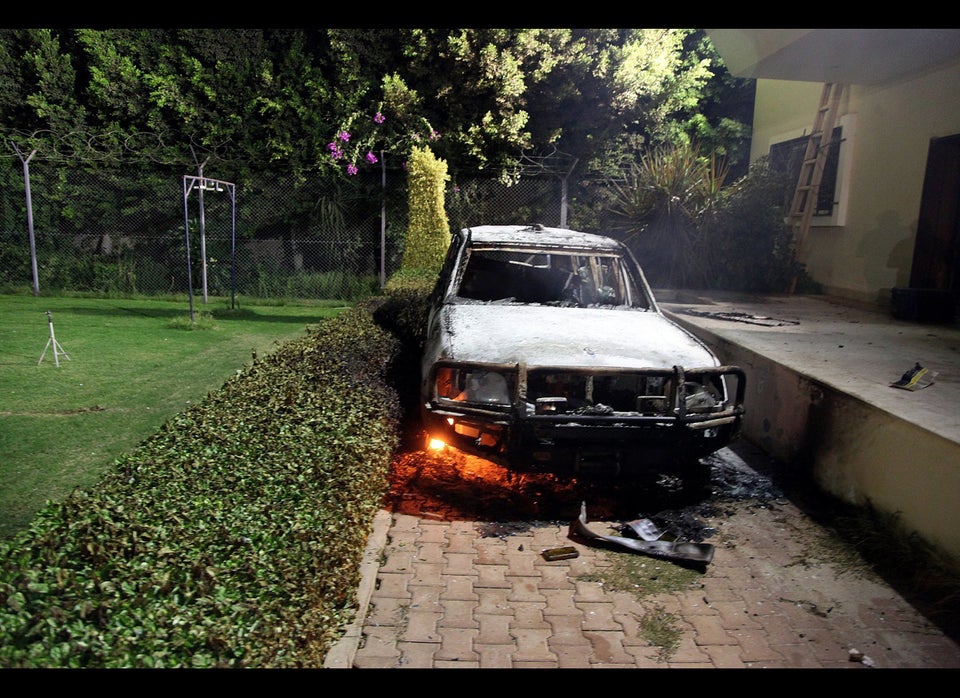 Attack On U.S. Compound In Benghazi
Popular in the Community