WASHINGTON -- Months-long wrangling over the attacks at an American outpost in Benghazi, Libya, was given a new platform Wednesday when House Oversight Committee Chairman Darrell Issa (R-Calif.) convened a hearing for State Department "whistleblowers" to offer additional insight into what exactly transpired at the U.S. mission there on Sept. 11, 2012.
But despite accusations by Republicans on the committee that former Secretary of State Hillary Clinton and her inner circle had engaged in a "cover-up," Wednesday's nearly six-hour affair fell short of proving a conspiracy or answering the central remaining Benghazi question: Did Clinton, or anyone in the State Department, alter talking points read by U.S. Ambassador to the U.N. Susan Rice that the attacks that killed Ambassador Chris Stevens and three other Americans were the result of a demonstration over an anti-Islam video?
At one point, the hearing almost shed light on that topic.
Gregory Hicks, deputy chief of mission in Libya and Wednesday's star witness, recounted how he had asked Acting Assistant Secretary for Near Eastern Affairs Beth Jones why Rice said the attacks came in response to an anti-Islam video.
"She said, 'I don't know,'" Hicks recalled.
"But was it like you shouldn't be asking that question, you should be quiet, we don't want to talk about that? Was that the sense you got?" asked Rep. Jim Jordan (R-Ohio).
"The sense I got was I needed to stop the line of questioning," Hicks replied.
Hicks also recounted a call he had received from Clinton's chief of staff and top counsel, Cheryl Mills, over a meeting between Hicks and Rep. Jason Chaffetz (R-Utah). Hicks had provided Chaffetz with a classified briefing without a lawyer from the State Department being present. Jordan asked Hicks if Mills had sounded "upset." Hicks said she was. Jordan suggested that this was proof that a cover-up had been orchestrated.
Earlier in his testimony, Hicks revealed that he had told his colleagues after the attacks that he did not believe they were the result of the anti-Islam video. When Rice, nevertheless, cited the film during her now-infamous round of interviews on the Sunday talk shows five days later, Hicks said he was "stunned. My jaw dropped. And I was embarrassed." (Rice has since acknowledged that her assertion was incorrect.)
It was the hearing's most intriguing moment and one that raised questions about who coordinated the administration's talking points and why they ultimately proved so off-base. But Hicks's remarks did not appear to fully establish that politics mired the administration's actions on that night in September and in the days thereafter, as some conservatives have suggested.
Indeed, what that exchange and the rest of Wednesday's testimony revealed was much less sexy -- though perhaps as important: U.S. officials, during the moment the Benghazi compound was raided, were crippled by bureaucratic red tape and lack of communication.
Hicks was the first American official to publicly reveal who was on the ground in Libya on the night of the attacks. His testimony was detailed and at times emotional.
He noted, remarkably, that Stevens's body was taken to a hospital controlled by Ansar al-Shariah, an Islamist militia that various Twitter accounts claimed at the time had taken credit for the attacks.
Hicks also said the U.S. outpost in Benghazi did not meet security standards for diplomatic missions. "According to the regional security officer at the time in Tripoli, John Martinek, they did not," he said.
Perhaps the most stirring part of his testimony came when Hicks recounted how he had convinced a defense attaché to get a Libyan C-130 transport aircraft with four American special forces to fly to Benghazi.
"The people in Benghazi had been fighting all night. They were tired. They were exhausted. We wanted to make sure the airport was secure for their withdrawal," he said. "As [Special Operations Command Africa] Lt. Col Gibson and his three personnel were getting in the cars, he stopped, and he called them off and said -- told me that he had not been authorized to go."
But even that dramatic flair from Wednesday's much-anticipated hearing came with a qualification. Former Secretary of Defense Leon Panetta, among others, has contradicted the account that the military could have done anything to help. "The bottom line is this: That we were not dealing with a prolonged or continuous assault which could have been brought to an end by a U.S. military response," Panetta said on Feb. 7.
George Little, the Pentagon's press secretary, responded to Hicks's testimony on Wednesday along the same lines, stating that the Department of Defense "continue[s] to believe there was nothing this team could have done to assist during the second attack in Benghazi on Sept. 11."
Perhaps hoping to close the book on the saga once and for all, President Obama's Press Secretary Jay Carney said Wednesday that the events in Benghazi had been looked at "exhaustively." Hicks's testimony showed that new information is still being unearthed; it just failed to provide an answer to the most controversial, lingering question.
Before You Go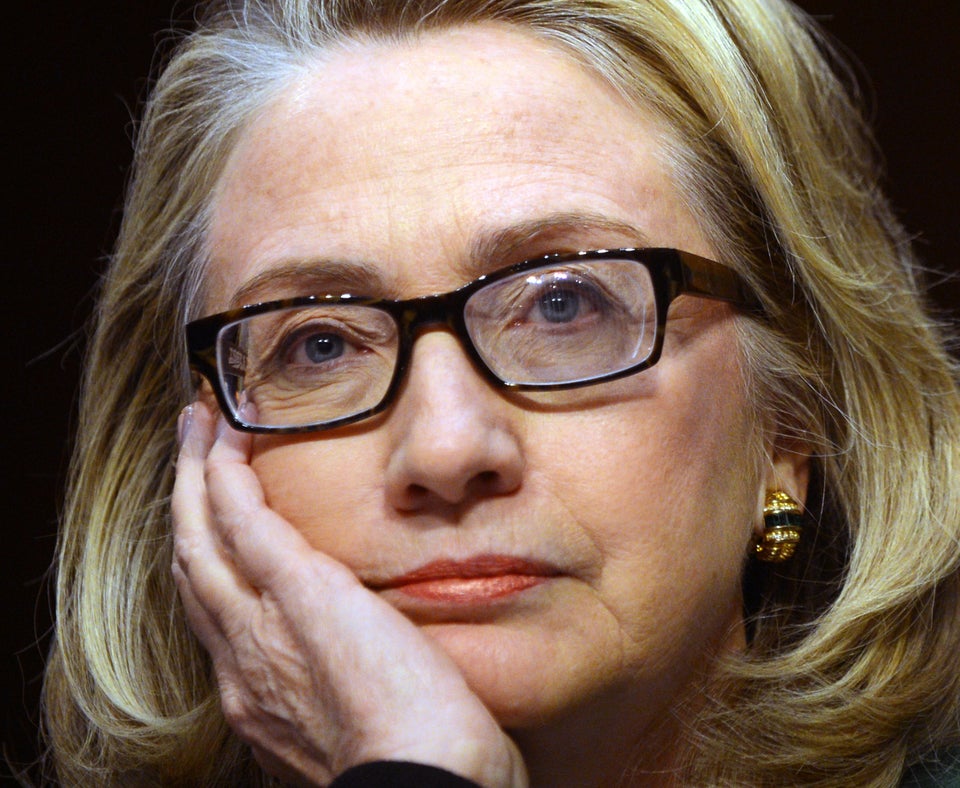 Hillary Clinton Benghazi Testimony - The Faces
Popular in the Community