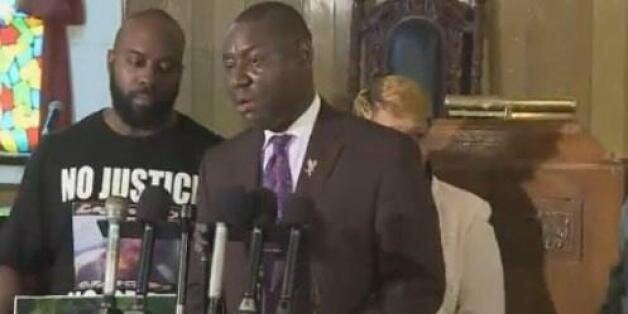 Benjamin Crump, the attorney who represented Trayvon Martin's family, has stepped forward to represent the family of Michael Brown, an unarmed black teenager who was shot and killed by a police officer in Ferguson, Missouri this Saturday.
Crump's participation was announced during a press conference Monday, where Brown's parents, Michael Brown, Sr. and Lesley McSpadden, spoke to the public alongside Cornell William Brooks, president of the National Association for the Advancement of Colored People.
"Michael Brown's parents expected to drop him off at college and celebrate his future," Crump said during the press conference. "Instead of celebrating his future, they are planning his funeral."
Brown, 18, was due to start classes at Vatterott College Monday.
Crump called for support from the public, asking anyone with information to come forward. He and the family also asked for peaceful demonstration in response to violence that broke out in Ferguson this weekend after a vigil held in the teen's honor. Brown's mother gave a tearful statement expressing her pain at the loss of her firstborn son and making a plea for justice.
"No violence, just justice," she said.
Crump alluded to other recent high-profile cases involving the deaths of young black men, including Jordan Davis, Kendrick Johnson and Eric Garner, saying that violence against African-American men has to come to an end.
"To others it's a cliche," he said. "To us, it's our children."
Police said Brown was shot multiple times Saturday after being confronted by a white officer in Ferguson, a town that is nearly 70 percent black. The FBI opened an investigation into Brown's death on Monday. Authorities have offered vague details about the confrontation but said the officer involved has been placed on administrative leave.
Before You Go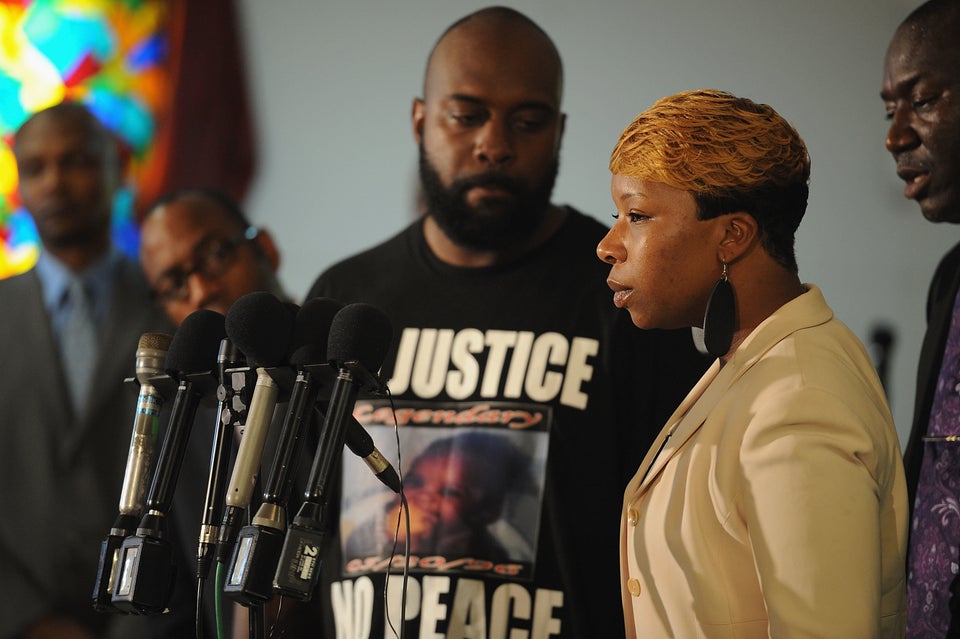 Michael Brown Protests In Missouri