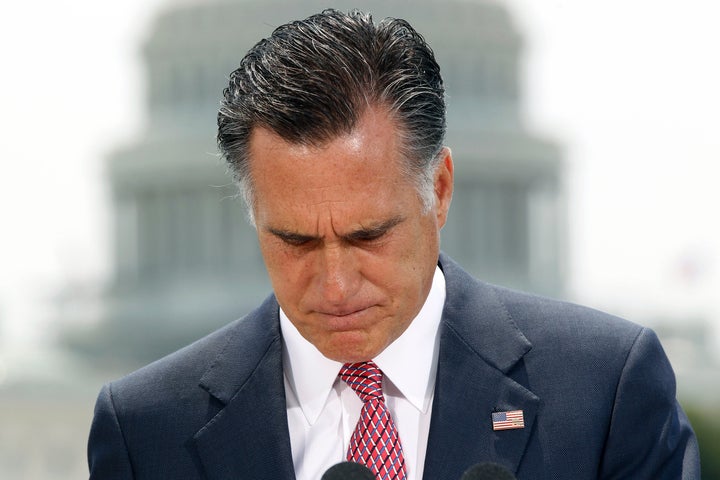 Mitt Romney's speech to the National Association for the Advancement of Colored People Wednesday was a "missed opportunity," according to the organization's president, Benjamin Jealous.
"[Romney] seemed to kind of check a box, go straight back to his usual talking points, give a few platitudes," Jealous said on Full Court Press with Bill Press on Thursday. "When he had a real opportunity to have a signature moment to talk about policy, he says 'repeal Obamacare' and that was just a big mistake."
"He had a chance here to really change the game," Jealous added. "He could have come there with some evidence that he had really thought deeply about the problems facing our communities."
Jealous also blasted the presumptive GOP nominee for using the speech to court conservatives rather than black voters. Romney's decision to discuss repealing Obamacare during the speech, which was met with widespread boos from the audience, showed Jealous that the nominee was more concerned with proving to his base that he won't flip-flop than he was with discussing policy with black voters.
"When he used that phrase [Obamacare]...he actually used a label that signals to most folks in that room lack of respect for the president himself. And that was just a big mistake," he said.
Romney -- who admitted he expected a negative reaction from the speech -- said during his speech he would better serve the black community on education, unemployment and traditional marriage.
The NAACP crowd's reception to Vice President Joe Biden's address Thursday was much warmer than the one Romney received, with attendees booing Biden only when he said he was about to wrap up and close his remarks.
"You certainly couldn't do better with our crowd than that," Jealous said in an interview with MSNBC immediately after Biden spoke.
Biden, along with Attorney General Eric Holder, spoke instead of President Obama, who said scheduling issues prevented him from speaking.
When Press asked Jealous if he was disappointed that Obama hadn't attended in person, he gave a mixed response.
"These sorts of concerns are there with many of our members," Jealous said. "With that said, I think most of them realize that the guy who's running for president has one job, the guy who's running the country and running for president has two," he said. "And they're generally willing to give him a buy this year as he does those two jobs. They're pleased to see his vice president coming, they're pleased to see his [attorney general] coming."
According to Jealous, about 7 percent of the black community remains undecided on who to vote for. He added that if Obama wants to see turnout in record numbers like he did in 2008, he'll need to start addressing topics like black unemployment.
"That Tuesday they're going to have a choice between going to the jobs line or going to the voting line," he said. "You've got to convince them that by going to the voting line they're going to have better luck the next day or at least three months from then, than the jobs line. Right now we're not really hearing that."
Watch Jealous' reaction to Romney's speech:
Before You Go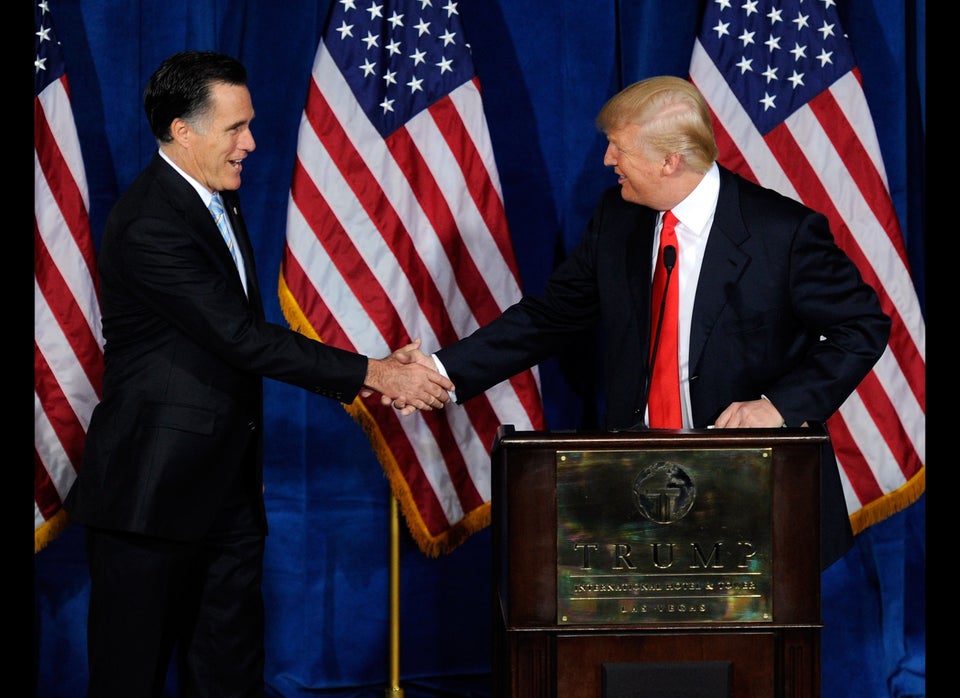 Mitt Romney's Greatest Hits
Popular in the Community