WASHINGTON -- White House Chief of Staff Denis McDonough on Sunday downplayed reports that the White House was furious with Israeli Prime Minister Benjamin Netanyahu for accepting an invitation from House Speaker John Boehner (R-Ohio) to address Congress about the dangers of negotiating with Iran.
Appearing on NBC's "Meet The Press," McDonough distanced himself and President Barack Obama from an anonymous senior administration official who told the Israeli newspaper Haaretz that Netanyahu had "spat in our face publicly" by accepting the invitation and that "there would be a price."
"I can guarantee that it's not me, not the president, and not what we believe," McDonough said. "We think that, as a general matter, we, the United States, has stayed out of internal politics in the countries of our closest allies."
The administration has said Boehner's invitation was a breach of protocol because the speaker did not consult the White House. Obama has said he will not meet with Netanyahu during his visit, which is scheduled two weeks before Israeli elections.
Despite the breach, McDonough said he did not think the incident would harm the relationship between the United States and Israel.
"I'm not going to get hyperbolic or emotional about this," McDonough said. "Our relationship with Israel is many faceted, deep and abiding. It's focused on a shared series of threats, but also, on a shared series of values that one particular instance is not going to inform overwhelmingly."
Boehner's invitation to Netanyahu was part of an effort to earn support in Congress for new sanctions on Iran. The Obama administration opposes new sanctions because they could thwart efforts to reach a nuclear deal with Iran.
Last week, Secretary of State John Kerry appeared to undermine Boehner and Netanyahu by publicly revealing that an Israeli intelligence official had told a U.S. congressional delegation that new sanctions would be like "throwing a grenade" into the negotiating process.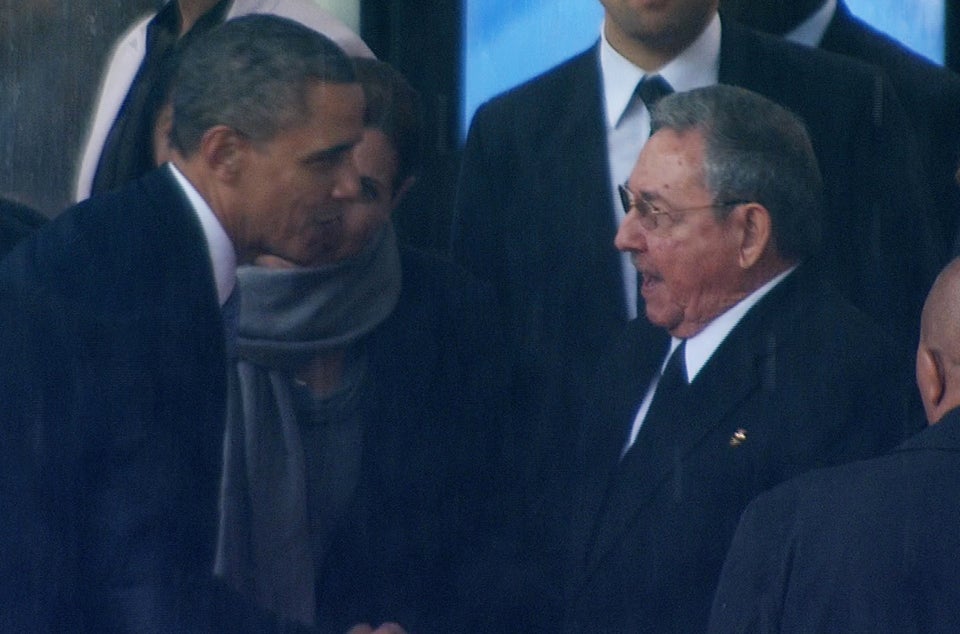 Obama's Handshakes Around The World
Popular in the Community