Benjamin Ryan "Pitchfork Ben" Tillman was a popular politician, a campaign finance reformer, a wealthy landowner, a successful farmer, one of the founding fathers of a university, the governor of South Carolina, a U.S. senator, and was even once considered a potential Democratic presidential candidate.
Yet much like Dylann Roof, who shot and killed nine people at an African-American church in Charleston this week, Tillman was also a racist terrorist. While authorities in South Carolina have one of these men behind bars, the state is simultaneously honoring the other racist terrorist with an 8-foot statue on the grounds of the statehouse.
There's been a lot of discussion about the Confederate flag that flies on the grounds of the South Carolina statehouse in Columbia, which was still at full mast Thursday. But just steps away from that flag, South Carolina is honoring Tillman, who -- as columnist Will Moredock wrote for Charleston City Paper last year -- most historians today regard "as a fire-breathing racist, opportunist, and demagogue who played on the worst of human nature to promote himself to the highest levels of state government."
Just like Roof, Tillman was proud of the role he played in slaughtering African-Americans, and both Roof and Tillman were involved in killing black state senators. The black state senator who Roof killed, Clementa C. Pinckney, was shot at a bible study at a church. The black state senator killed under Tillman's watch, Simon Coker, was -- according to Tillman's own account -- on his knees praying when he was shot. Tillman said that while it may "appear a ruthless and cruel thing," the struggle he was involved in "meant more than life or death. It involved everything we held dear, Anglo-Saxon civilization included."
Tillman said on the floor of the Senate that the South had "never recognized the right of the negro to govern white men, and we never will." While Roof reportedly said he had to slaughter African-Americans because they "rape our women" and are "taking over our country, Tillman said southern whites would lynch any African-American who would go about "gratifying his lust on our wives and daughters."
Tillman said he and others had "done our level best" to stop black citizens from voting, and that white supremacists had "scratched our heads to find out how we could eliminate the last one of them. We stuffed ballot boxes. We shot them. We are not ashamed of it.
Speaking about the Hamburg Massacre of 1876, when his militia killed black Republicans, Tillman said he and his men intended to "strike terror," and that leaving "seven dead Negroes lying stark and stiff" had the impact they desired.
The white supremacist group Stormfront calls Tillman one of "the greatest men South Carolina and indeed this nation has ever produced."
The statue honoring Tillman was unveiled in 1940, just 75 years ago. A bill to remove the statue from the grounds of the statehouse stalled in 2008. But the statue isn't the only way Tillman is still being honored: Just a few months ago, in February 2015, the board of trustees at Clemson University voted not to change the school's clock tower, which is named Tillman Hall.
Support HuffPost
The Stakes Have Never Been Higher
Before You Go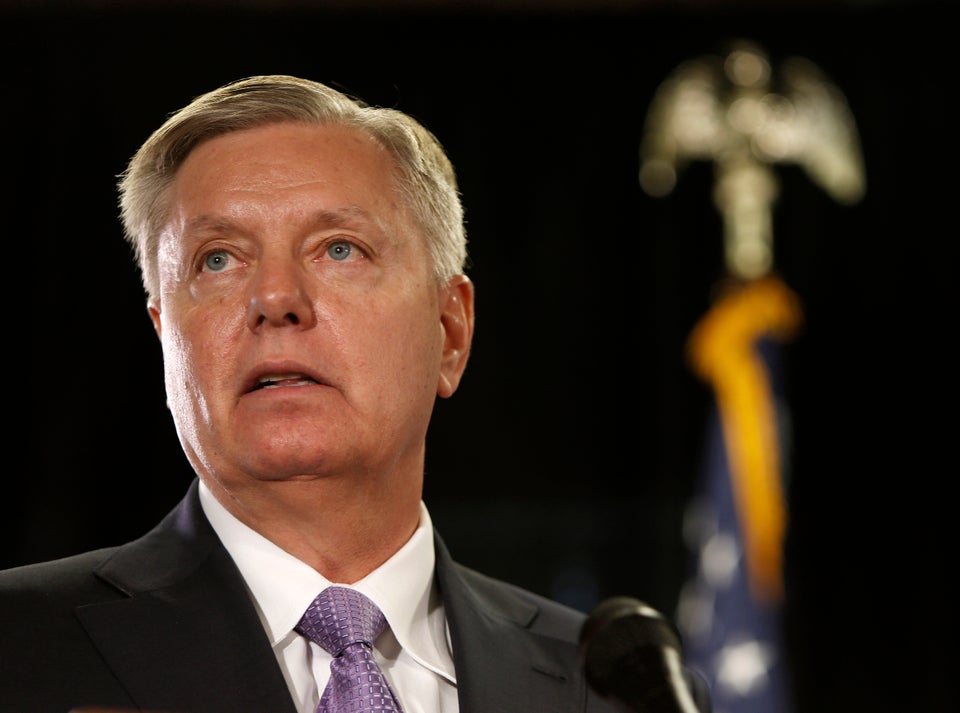 Politicians On Charleston Shooting
Popular in the Community