One mystery man is giving a whole new meaning to the term "giving back" — and it's all about the Benjamins.
For the past three years, an anonymous person called "Benny" has been hiding hundreds of crisp $100 bills around Salem, Oregon. Each "Benny bill" is marked with the mystery man's signature, scrawled on the side.
Since the bills started turning up all over the city, The Statesman Journal, a Salem-based newspaper, has been keeping track of self-reported Benny bill finds. On July 12, the newspaper announced that the number of bills reported totaled an incredible $50,000.
The $100 bills are commonly found in grocery stores, markets and superstores, tucked away into products such as baby supplies, food boxes and children's toys. More Benny bills have been found in diaper packages than any other store item, with toilet paper following close behind, the Journal reported.
"Benny" first entered the spotlight in May 2013 when The Statesman Journal reported that a mysterious person donated $900 to local Cub Scout Troops, all in $100 bills.
At the time, Capi Lynn, a reporter for the newspaper who keeps track of all Benny bill reports, nicknamed the anonymous donor "Bennie" after his signature $100 bills. A couple of months later, "Bennie" took it upon himself to start signing the bills he hid, though he changed the spelling to "Benny."
Once word spread about the mysterious Cub Scout donation, more Benny bill stories started pouring in. And many of the stories came from people who needed the money the most.
Medina, a 23-year-old Salem resident and mother of three, found her "Benny bill" right before last Christmas, allowing her to buy presents for the holiday season.
Curiously, locals often find bills in waves during a particular time frame. Last month, for example, saw a record 86 Benny bill reports, according to The Statesman Journal.
Salem resident Jeff Phillips has a theory that Benny chooses to hide more bills when the world could use some good, according to The Statesman Journal. When Phillips was recovering from surgery, he heard about the Orlando massacre. The combination of these events gave him a negative outlook on life, but when he found a Benny bill, things turned around.
"My attitude changed immediately," Phillips told the newspaper. "Does it cure cancer and terrorism? No. However, it reminds me that there are good people in the world that want to make a difference."
Benny's positive impact often spreads further than the $100 bills. Those who are lucky enough to find a Benny bill often pay it forward, according to The Statesman Journal. Some even double the amount they find and donate it to charity, family, friends or even strangers.
So, who is Benny and why does he have so many $100 bills? Salem residents hope they never find out. Those who claim to have caught a peek of the mysterious man have sworn themselves to secrecy.
"[Benny] is like a superhero to me, and I'm devoted to protecting his true identity," Lynn wrote in an article for The Statesman Journal. "It's not as if I imagine him wearing a mask and cape. It's just that if I knew who he was, that would somehow spoil his mystique."
Before You Go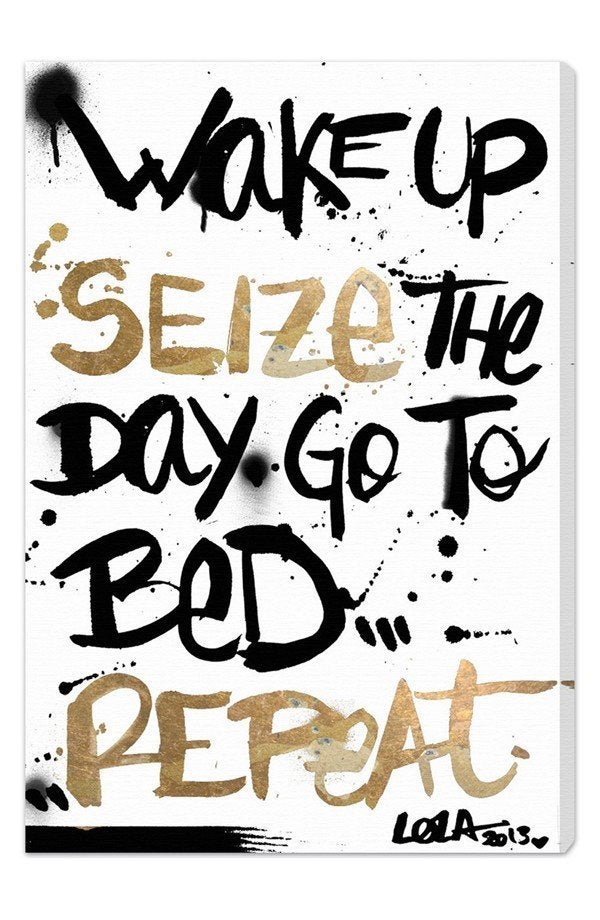 21 Inspirational Prints That Will Get You Pumped For Life