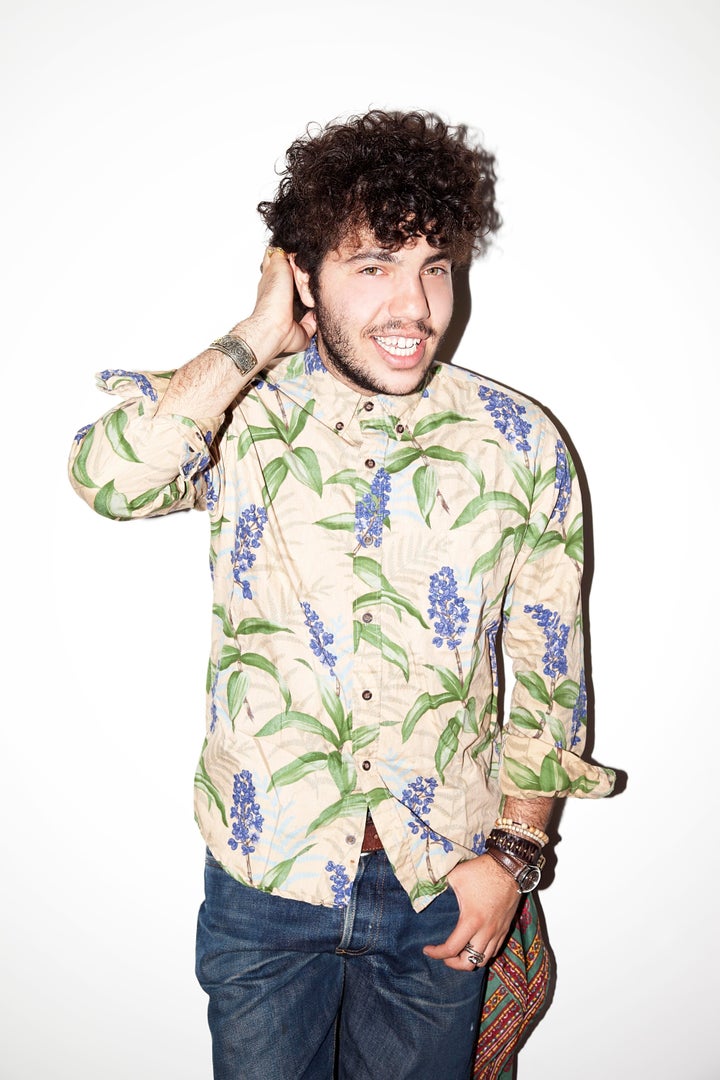 "Hitmaker" -- a term that's often thrown around loosely -- seems like the right label for Benny Blanco. The multi-platinum songwriter and producer's resume boasts a staggering 13 No. 1 singles, a tally even more impressive given that the man behind "California Gurls," "Teenage Dream," "Dynamite," "Tik Tok" and "Moves Like Jagger" is 24 years young.
And Blanco's star is about to get bigger: As a co-producer on Rihanna's lead single "Diamonds" (off the soon-to-be-released album, "Unapologetic") and Ke$ha's "Die Young," he currently has two songs in the top ten on Billboard's singles chart.
By working with the likes of Dr. Luke and Stargate (the latter of whom he collaborated with for "Diamonds"), Blanco has aligned himself with the top producers of the current generation of pop music. In spite -- or, perhaps, because -- of its incorporation of genres as diverse as hip-hop, country, dance and world music, pop music is in a bit of a golden age. Producing masters like Dr. Luke and Max Martin continue their long-running domination of the pop game, and Blanco injects a healthy, youthful twist into the songs bleeding from car radios across the country.
HuffPost Entertainment caught up with Blanco to chat about working with Rihanna, writing songs for women and the amount of time it takes him to dial up a hit. Following the Q&A below, enjoy a playlist curated by Blanco himself.
Is it interesting that you are able to write songs from a female point of view?
Is it easy for me to write from a female point of view? Yeah, I am a female. I'm a very sensitive type of guy. I try to put my female hat on and think how a female would think. If I'm watching "The Notebook," I'm definitely gonna cry. I cried during "E.T." too. I like trying to do things that aren't necessarily something that would come easy to me. Like, I like to put myself in awkward situations like trying to write from a girl's perspective or trying to write from a divorced mother's perspective. Or trying to write like if I'm working with someone who was just pregnant or is pregnant. I like the obstacle of trying to make it like a game of telling stories.
Do you enjoy writing for different genres as well?
Yeah, this year for me was definitely like trying to get into some weird genres. Like I'd never really done R&B music before I had my first pretty big R&B song. I haven't really done rap or hip-hop and you know I did a big rap song this year. You know, I come from an indie background, so I wanted to work with some more left of center bands. I just started doing that. I'm trying to do everything, anything that's going to inspire me that's gonna be different.
And is there a range in how long it takes you to produce a song?
Oh, there's a huge range. Sometimes you'll slave over a song. Take "Teenage Dream," for example. We had the melody to that song. That came pretty quick. Like we had the melody for that and the beat came quick. The beat came when I was on a road trip to Los Angeles, because at the time I was neurotic, and Jewish and scared and plotting out a plan. I was on a road trip at the time and right when I got in, I was exhausted. And [Dr. Luke] was like, "hey come to the studio." So we started working on the track. And I really didn't want to come to the studio, but I came anyways. We're in the lounge, not even in the real studio. He's like, "I've got the guitar." We only had one keyboard in there. And literally, that beat and "California Gurls," both of those beats came to life within like an hour of one night. Those came really quickly and then we wrote the melody pretty quickly. And the lyrics, we slaved over. We rewrote that song seven times. Seven different times. So that came incredibly slow. But then sometimes like Wiz Khalifa, "Work Hard, Play Hard," that came in three hours. Tons of the songs we do they just come, they come really quickly.
Sometimes you've got to work through that. Sometimes you're gonna write a song and it's not gonna be right from the beginning. And you're just gonna have to work through that wall. But if you know something is there, you've gotta just keep doing it until you get it right. So, I'll work on a song for three months if I have to to get it right.
What song took the longest?
A lot of songs take a long time to place. Like a lot of times you'll write a song and it will take so long to place because a lot of times it's hard for people to believe in them. You know what was really interesting? "Payphone," that record took a really long time to place. We kept having the basic idea then and we did it so many different ways. We did that song kind of like with technology. "Payphone" was started in Virginia, then my two writers emailed it over to out here, then we sent it to Sweden, then we cut recorded lyrics in LA then we re-recorded it in NY. Then we went back to LA to re-record it again. Then we changed lyrics, then we decided we wanted to put a rapper on it. That record was definitely months and months of work.
You start some of these records months before they start. I have songs that are four years old before they come out. Trey Songz' "Heart Attack," that song is four-and-a-half years old, maybe five.
What's the balance between writing for a specific artist and just writing what comes to you?
Most of the time it's with an artist. I don't know what the person's going to want to say. I want to go in and I want to say, "Hey, what's on your mind today? What do you want to write about? You want to write about war, you want to write about peace, you want to write about a turkey sandwich? I'm down to do whatever. I'm not deciding what the artist is going to write about because it's the artist. They're gonna have to sing that song for the rest of their life. When they're old and they're 80 and they have their show in Vegas, they're gonna have to sing that song for the rest of their life. I just make it once. It's personal but it's a lot more personal for an artist. They have to have that really strong relationship with the song. And they're the ones that make our records big. We make the song but they go out and put the leg work to make that song big. There are guys in these heritage groups that are still doing 180 shows a year.
So when I go in with an artist, I'm not going in just because it's like "holy shit this person has had two No. 1's." I want to meet the artist and build a relationship. I have a very friendly relationship with every artist I work with -- sorry, most of the artists. I want to know if they're cool. I don't want to write a song for an asshole. I want to write a song for someone who really cares about music and has the same beliefs as me and wants to create something that is awesome. I want it to be a good experience when I'm doing it. I don't want to create a song with someone who is mean about it.
Can you share a story of a time that you wrote a song for someone and it ended up being used by someone else?
Sure -- an example of one that just happened. We were trying to come up with stuff for Rihanna for weeks. I was with Stargate, and we kept trying to come up with stuff that was cool. And we came up with some stuff, but it just sounded so much like Rihanna. Most of the time when people work with an artist, they don't give them what they need for the future, they give them what their last album sounded like. So it's like, "oh, One Republic needs a song, why don't we send them 10 that sound like 'Apologize?' Or, "Oh, Rihanna needs a song, why don't do 'We Found Love'?" But what you really want to give someone is something they don't know and have them realize they need it.
But we didn't even do that. We're sitting there trying to make records, and we finally just said, "Let's just do something we like. Let's make a hip-hop record with some really cool chords on it." It didn't sound Rihanna at all. We were more thinking of making a record that sounds like Kanye. Let's make a record with a dope beat. So we did. Then Sia heard the track and instantly gravitated towards it. We weren't even thinking of putting a pop song on it, but she wrote this amazing song, and it just happened overnight. I'm still waiting for the day where they're like, "Just kidding! This is a dream, your shift starts at Taco Bell soon." Every time I hear it, I'm just like "Oh my god, this song actually happened." You never know.
Some of my friends made a beat that was originally supposed to be for Three Six Mafia and it ended up being a Katy Perry record. That's why I like working with everyone. You could be working with a brand new artist, and they write a song with you and then decide they'd rather shop it, and they're a country artist but for some reason you wrote something that sounds like a rap hook. That's why I think collaborating is so important. There was a time when I was writing a song for Gym Class Heroes, called "Ass Back Home." Me and the other writers were sitting there and coming up with the song, and the punchline used to be "don't leave me all alone," and now it's "get your ass back home." So we were thinking it sounded a little clippy, it's not what you want hear at the end of the chorus. And one of my friends was in the back just getting out of the shower, and he just joked, "What if it was 'Get your ass back home!" And now he has a credit on that song, and he's not even a songwriter.
People love music. And it's a thing we can create and share with others. I think it's the best thing in the world to do with other people. So I still don't understand when people are like, "Oh, I don't write with other people."
Did you know that "Diamonds" was going to be the lead single?
Dude! I had no idea. First they're like, "Rihanna really likes the song. She was dancing to it in the studio last night." She was in London at the time. Then they were like, "No, she really likes this song." So I said, "okay cool." Stuff like that happens all the time, but then they were like, "Yo, Rihanna is going to cut this song." At this point, I'm getting a little giddy, and then they come back and say it's going to be the lead single. It was to the point where the song needed to come out -- we needed to have it recorded, the beat finished, mixed and mastered in 24 hours. She was recording in a separate part of the world, sending back the files, we're finishing the music and then we're mixing and mastering it, and then it was out in a few days. It's fucking amazing and incredible. I'm glad everyone likes it. It was a very risky move.
And it's about finding that common ground. It's about exposing yourself to a lot of different types of music. If I'm listening to an indie song, I might be like, "Wow, I really like this vibe. Maybe I can make a huge, Top 40 chorus off this." I might go to a concert and be like, "Wow, if I listen to this music in a concert or club, it gives me a certain energy." And I want to bring that energy to Top 40. It's about exposing people to a new sound and bringing it to Top 40.
Sometimes that works better than other times.
Oh definitely, man. But that's what taking a risk is about. You have to be prepared to fail. But when it doesn't fail, you look like more of a genius. You have to be prepared for every song to do nothing. But that's what it's all about, you have to do what you like. People will tell me that a chorus has to come in at 45 seconds, or whatever. I guarantee you that if we rolled back the Gotye record before it came out, every program director and most people who heard it were like, "I don't know if this can work on Top 40." But those anomalies are becoming more and more popular. People are much more open to obscure music and melodies that ten years ago, five years ago, a year ago, they wouldn't be open to. You've got Gotye working, Adele working and fun. working.
This is a moment, particularly in dance music, where producers are getting recognition as stars in their own right. Do you feel a certain kinship with these guys, like, say, Skrillex, who are able to release music without having to go to a pop singer?
I think it's incredible. That's how I got my breaks, man. I didn't start out setting out to make pop records. I was making indie music for a very small group of people seven or eight years ago. We had a really cool little thing going and it got bigger and bigger and I started making pop. Everyone is on their own journey. I think what Skrillex is doing is amazing for music. I think what guys like Baauer, Diplo and Dillon Francis are doing is amazing for music. They're all doing such different things and they're building up these fan bases of true fans. When you have a true fan of music, it's more than just a song. Some artists are just songs, and are defined by just their song. A real artist is defined by their art, by culture. Kids are going to school wearing what they wear, talking like they are talking. Whenever I see something happening culturally, in music, it really impresses me. It makes me feel like people care. When someone cares enough to tattoo an artist's name on their body, to go to their shows wearing what the artist is wearing and knowing every word to the song? I love that. If I was an artist, I'd rather have one hit song and have them know all the words to my album than have ten hits and have no one know the words to my album cuts. I like that these kids are getting invested.
Do you think we're in a rich, golden age of pop?
We're in a very cool time when people are down to experiment with their ears. I love it. It feels good. If you were to tell someone that Alex Clare or Mumford & Sons would be working, people would look at you and say, "no, that's not going to work for Top 40." Mumford & Sons sold almost a million records in their first week. The only thing fans want is to hear good music and believe that it's true. If an artist says they party, they want to see that artist outside fucking cracking bottles over someone's head and snorting lines of pixie sticks.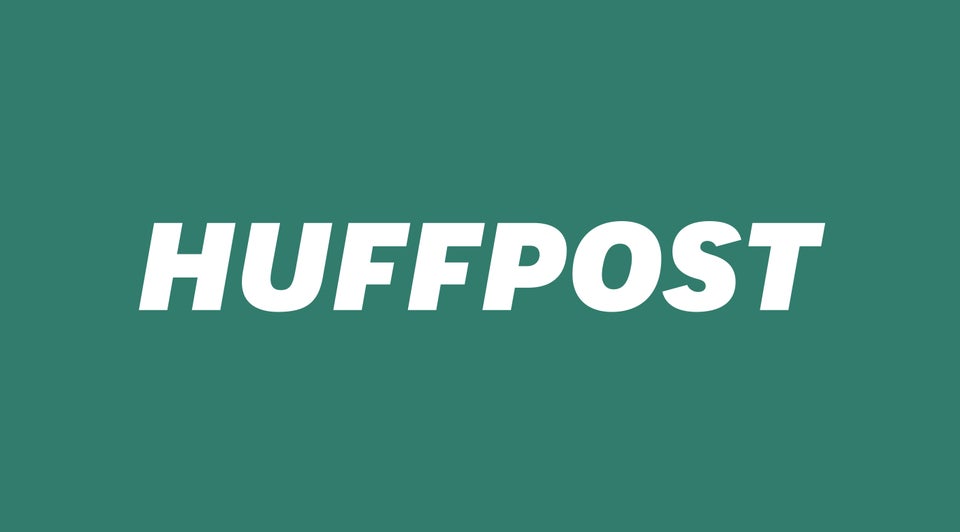 Benny Blanco's Playlist
CORRECTION: An earlier version of this piece incorrectly identified Dr. Luke as being from Sweden.
Popular in the Community