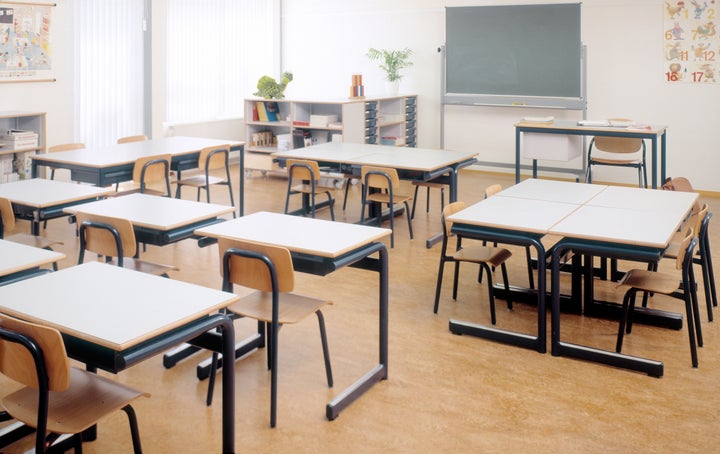 Benton Harbor's school district has passed a preliminary financial review that could have led to the appointment of an emegency manager.
Michigan Schools Superintendent Mike Flanagan said in a letter to Gov. Snyder that although he found evidence of "financial stress" in the district, he would recommend against a more formal 60-day review that could have allowed for a takeover of the school system by a state-appointed manager, the Associated Press reports.
Flaganan said he based his decision on steps taken by the district to reduce its $16.4 million deficit, citing the following measures in his letter:
Close two (2) buildings at semester end in January 2012,
Close the district's 5-6 grade center at year end,
Approved the layoff of 13 teachers, an administrator and several support staff
Hired Plante and Moran to manager the district's financial services,
Approved the Berrien County Land Bank to demolish six (6) vacant district buildings and sell others,
Worked closely with the City of Benton Harbor emergency manager and major corporations to help facilitate the deficit elimination,
Teacher acceptance of a 10% reduction in pay for the second semester and increased copays
"The action the district has taken recently to help bring its budget situation under control, gives [Flanagan] hope that the review team is not necessary at this time," she said. "Its certainly a positive step."
Benton Harbor schools Superintendent Leonard Seawood told the Associated Press he was pleased that the district will maintain control.
"I think it's wonderful, it shows that this hard work is starting to pay off."
The district must submit a new debt reduction plan to the state by Jan. 27. Flanagan reserves the right to go forward with a 60-day review if further progress is not made.
Benton Harbor Schools are not the only district to face a state takeover due to financial troubles.
Detroit Public Schools have had an emergency financial manager since 2009, when Robert Bobb was appointed by Gov. Jennifer Granholm.
Emergency managers' tenure in DPS has been mixed. During Bobb's term, DPS debt went up and down, from $305 million in 2009 to $219 million in fiscal year 2010, but then increasing again to $327 million in 2011.
Calling all HuffPost superfans!
Sign up for membership to become a founding member and help shape HuffPost's next chapter