An Iowa terminal cancer patient showed up to court Tuesday wrapped in a blanket, still wearing hospital identification wristbands, to testify at his trial on felony marijuana charges. He's been barred from a defense that explains the marijuana was to relieve his aggressive and rare cancer of the blood vessels.
Benton Mackenzie, 48, faces up to five years in prison if he's convicted of marijuana manufacturing and conspiracy for growing plants he says he used to make canabidiol, or CBD, a non-psychoactive compound in cannabis, to treat his tumors.
Mackenzie sat in a wheelchair, during some court proceedings:
Mackenzie was rushed out of Scott County District Court on Monday to a hospital after complaining of extreme pain and hallucinations. He suffers from severe angiosarcoma, a rare and aggressive form of cancer of the blood vessels that produces large skin lesions. His family said he was treated for anemia and other symptoms overnight, Quad City Times reported.
Mackenzie on Tuesday filed a motion arguing that a law that Iowa Gov. Terry Branstad (R) signed in May that legalizes the use of CBD oil to treat epilepsy should protect his use of the oil. The new law, however, focuses narrowly on treatment for "intractable epilepsy" and does not apply to Mackenzie, Latham ruled Tuesday.
"The change in law benefits only a small group of Iowans with the most organized lobbying efforts," Des Moines Register editorial board wrote over the weekend. "Other sick Iowans should have legal access to marijuana extracts, too. These include people with painful and debilitating conditions like cancer, spinal cord injuries and severe arthritis, who may benefit from the drug. But if these people obtain cannabis oil, they will still be considered criminals in this state."
Mackenzie's trial is likely to end Friday, Linda Bowman, the judicial trial court supervisor at the Scott County Clerk's Office, told The Huffington Post on Monday.
Mackenzie's wife wrote on Facebook that his condition has worsened in the last several months. View a photo from July 4, here, just days before he was taken from the courthouse to the hospital. WARNING, PHOTOS ARE GRAPHIC.
Mackenzie was arrested in 2013, after local authorities seized 71 marijuana plants during a raid of his parents' home in Long Grove, Iowa.
Mackenzie; his wife Loretta; his son Cody, 22; and his parents, Charles, 76, and Dorothy, 75, were charged with an array of drug crimes, including hosting a drug house and conspiracy to grow and sell marijuana, the Washington Times reported. The trial for Mackenzie, his wife and their son began in early July.
Iowa continues to lack a medical marijuana framework. To date, 23 states and the District of Columbia have legalized medical marijuana. Marijuana in any form remains illegal under federal law.
Meanwhile, Iowa voters overwhelmingly support medical marijuana. A recent poll found 81 percent favor legalization.
Before You Go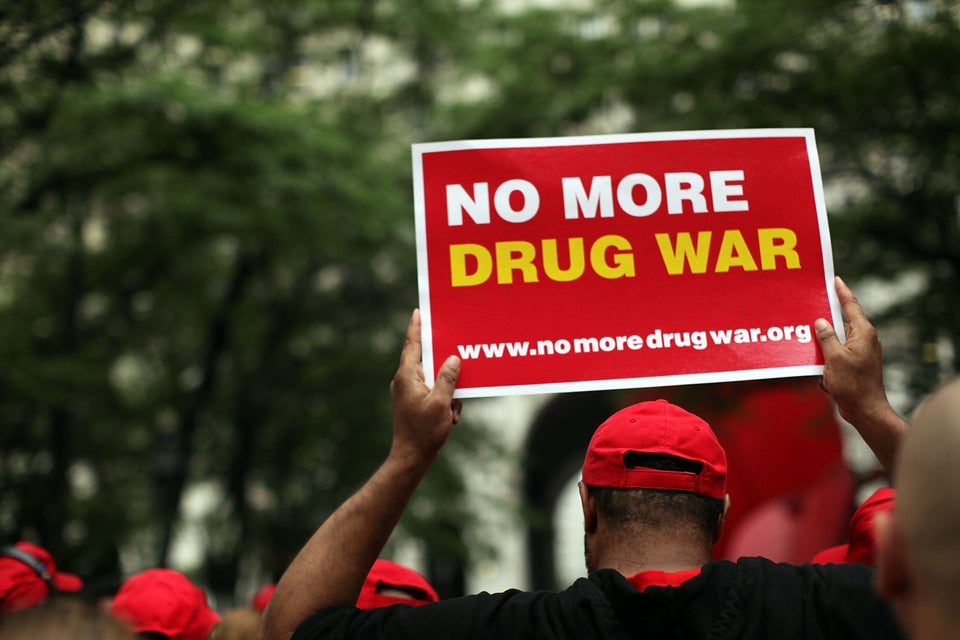 27 Reasons Why The U.S. Shouldn't Lead The War On Drugs
Popular in the Community