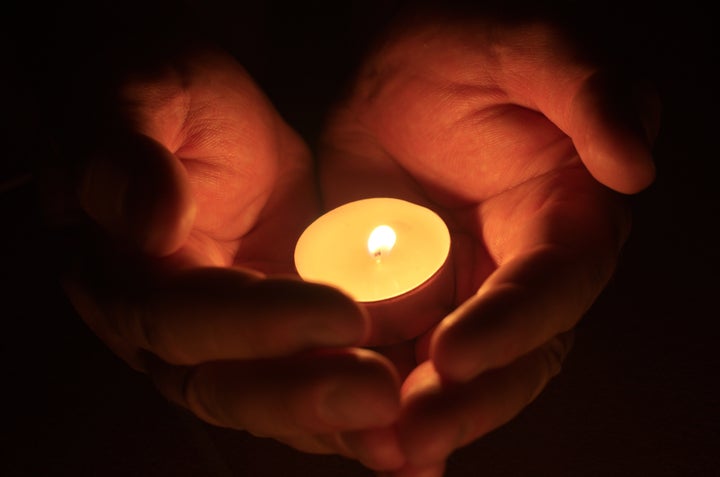 Lori McCoy was a supervisor overseeing 911 dispatchers in San Mateo County, California, back in 1991 when she got the diagnosis that her 6-week-old son Joshua had spinal muscular atrophy, a progressive neurodegenerative disease similar to amyotrophic lateral sclerosis.
"I was told that most boys with SMA as severe as Josh's rarely lived to be a year old," McCoy recalled. The doctors prepared her, advising: "Enjoy the time you have with him and keep him in your arms."
Devastated, the single mom processed the insanity of those words. How do you possibly enjoy the time remaining with your son when you need to go to work every day to support you both? She worried she would wind up homeless, caring for her infant and living in her car. Or burdening her mother, who had a heart condition, by moving in with her.
McCoy had a good support network socially, but much less so financially. "I was a single parent and made enough to support myself ― and now my child ― but there was no way I could do so without an income."
Her county benefits package provided three days to five days of bereavement leave, and no paid time off for caregiving. Fortunately, she worked for an innovative place. Because of San Mateo County's catastrophic care program ― and the benevolence of her coworkers ― she was able to focus on her son and be with him every day of his six-month life, and then grieve his loss for about seven weeks after he died. The care program allows employees to anonymously donate unused sick time or vacation credits to a coworker in need.
"The kindness that was demonstrated to me by my coworkers is among my most cherished memories," McCoy said. "I felt cared for in a way that was impossible for me to care for myself. They gave me the most valuable gift of all, the gift of time with my son."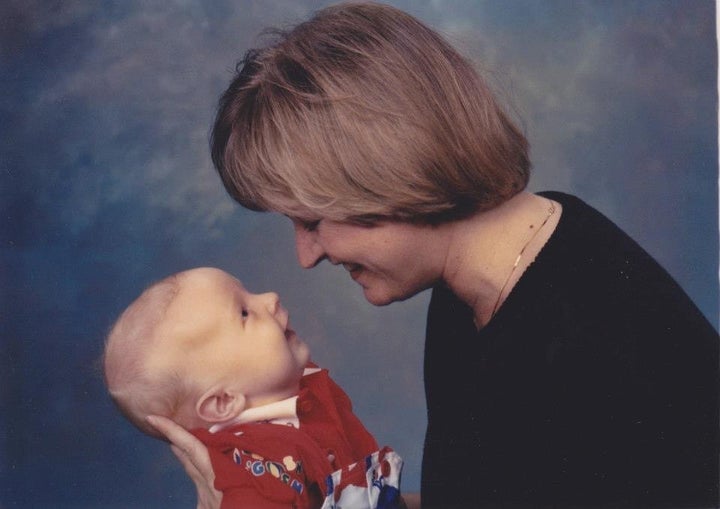 Bereavement leaves are compassionate, but aren't long enough.
Historically, when your parent, spouse, or child dies, you are left to rely on the compassion of your employer to pay you while you take time off to bury your loved one and grieve. Over time, a paid bereavement leave of three days has emerged as the corporate standard.
Yet, as anyone who has experienced the death of someone close will attest, three days barely touches the surface of so weighty a loss.The idea that it only takes a few days to grieve and process devastating losses is one of the greatest misunderstandings of employee benefits packages.
As McCoy is quick to note, even when we know death is coming, we don't always make plans for a funeral or memorial in advance. "So when someone dies, we have three to five days to plan their services and deal with our loss. That is definitely not enough," she said.
"Employers would do well to give their employees time to process their loss rather than returning to work too soon and trying to work through their loss while on the job," McCoy suggested.
For better or worse, the three-day paid bereavement leave is a gesture born of compassion ― and there are no employment laws mandating that companies have to pay you at all. For many shift workers, part-timers and contract workers, bereavement leave may not exist at all.
Enter Facebook and Sheryl Sandberg.
It took Facebook's COO Sheryl Sandberg losing her husband in 2015 for awareness to reach the corner office. She promptly changed Facebook's policy. Employees now receive up to 20 days paid leave to grieve the loss of an immediate family member, and up to 10 days after the death of an extended family member. The policy, effective at the beginning of 2017, doubled the number of days in the previous policy. Facebook also allows up to six weeks paid time off to care for a sick relative.
SurveyMonkey and MasterCard followed. Just last month, the Zillow Group joined the trend with a bereavement policy that provides employees with 20 days of paid leave following the loss of an immediate family member, and up to five days after the death of an extended family member. Zillow Group CEO Spencer Rascoff noted in a LinkedIn post that the extended benefit was well received by Zillow employees.
"While it is one that none of us ever want to take, we have heard from employees that they take comfort in the fact that if and when they lose a loved one, they will have the time off to ensure they can properly begin the grieving process," Rascoff told HuffPost.
The gaming and entertainment company Activision Blizzard offers an eight-week paid bereavement leave for employees. The company goes a step further with the provision of eight weeks of paid compassion leave for employees to spend time with a terminally ill loved one, Milt Ezzard, senior director of global benefits, told HuffPost.
The value to a company of programs like these, said Ezzard, is that when employees return from bereavement leaves, they've had time to pick up the pieces from a significant life event like suddenly losing a close family member.
Having only a few days of paid leave makes it "extremely difficult" for an employee, not only for emotionally processing an unexpected death, but also the logistical burden of day-to-day changes that may need to be made for the sudden impact to their family.
Three days is never enough.
Michele Prince, executive director of Our House Grief Support Center in Los Angeles, encourages employers to help their grieving employees develop a plan to manage their pain. This includes paid time off as well as transparency about what the employee needs. It may be more flex time, or the ability to work at home for awhile.
"Some employees will want to come back to work sooner than others, to return to stable patterns," Prince said. "Some will need time away from work down the line, to help put affairs in order."
But in every case, more than three paid days out of the office is "required," Prince said.
While about 90 percent of employers offer some kind of bereavement leave, with three paid days being typical, Prince said increasing the number of paid days off will come from candid conversations by employees with their companies.
Workers can't be "afraid to discuss the realities of grief and the needs of grievers," Prince said. She suggests employees provide examples of other companies that are increasing the length of paid leaves, and underscore the need to be competitive in attracting and retaining staff.
"Even options, such as donating personal leave among employees, will lead to shifts in policies and beliefs, Prince said.