The invitation for Bergdorf Goodman's 111th birthday celebration made the simple demand to "dress extraordinary," and guests interpreted the instruction literally.
Coco Rocha, dressed in a gorgeous ox-blood gown designed by her date for the evening, Zac Posen, was just one of the many who took the dress-code to heart. However, wearing a show-stopper had its downside: "I'm just trying to stay stationary so I don't ruin my dress," she said as she found her way to the near-empty dance floor. "It's like a traffic jam up there!"
Crowds aside, after a few rounds of drinks, everyone found their way to the dance floor where Rocha found a way to move in her gown as she and Posen got their groove on alongside another inseparable model/designer duo: Jason Wu and Victoria's Secret angel Erin Heatherton. Not to be upstaged by anyone, Wu had dressed his go-to girl in a long, embellished, sheer-skirted gown from his Spring 2013 collection. "Ah, Erin Heatherton. I've known her since I started!" Wu told us at his after-party in September. "To have her [walk] in my show just means so much." And to have her on his arm that evening? It had to be quite the night.
As we were leaving the event, our favorite senior citizen/fashion all-star Iris Apfel and her husband Carl were just arriving. While it was bedtime for us, the party was still getting started. Bergdorf Goodman's senior vice resident and women's fashion director, Linda Fargo, wasn't ready to leave yet. "Are you having a good time?" we asked. "I am!" she exclaimed, before being pulled into a group photograph, "so much!"
Take a look at the photos below to see all of the extraordinary outfits from Bergdorf Goodman's birthday party.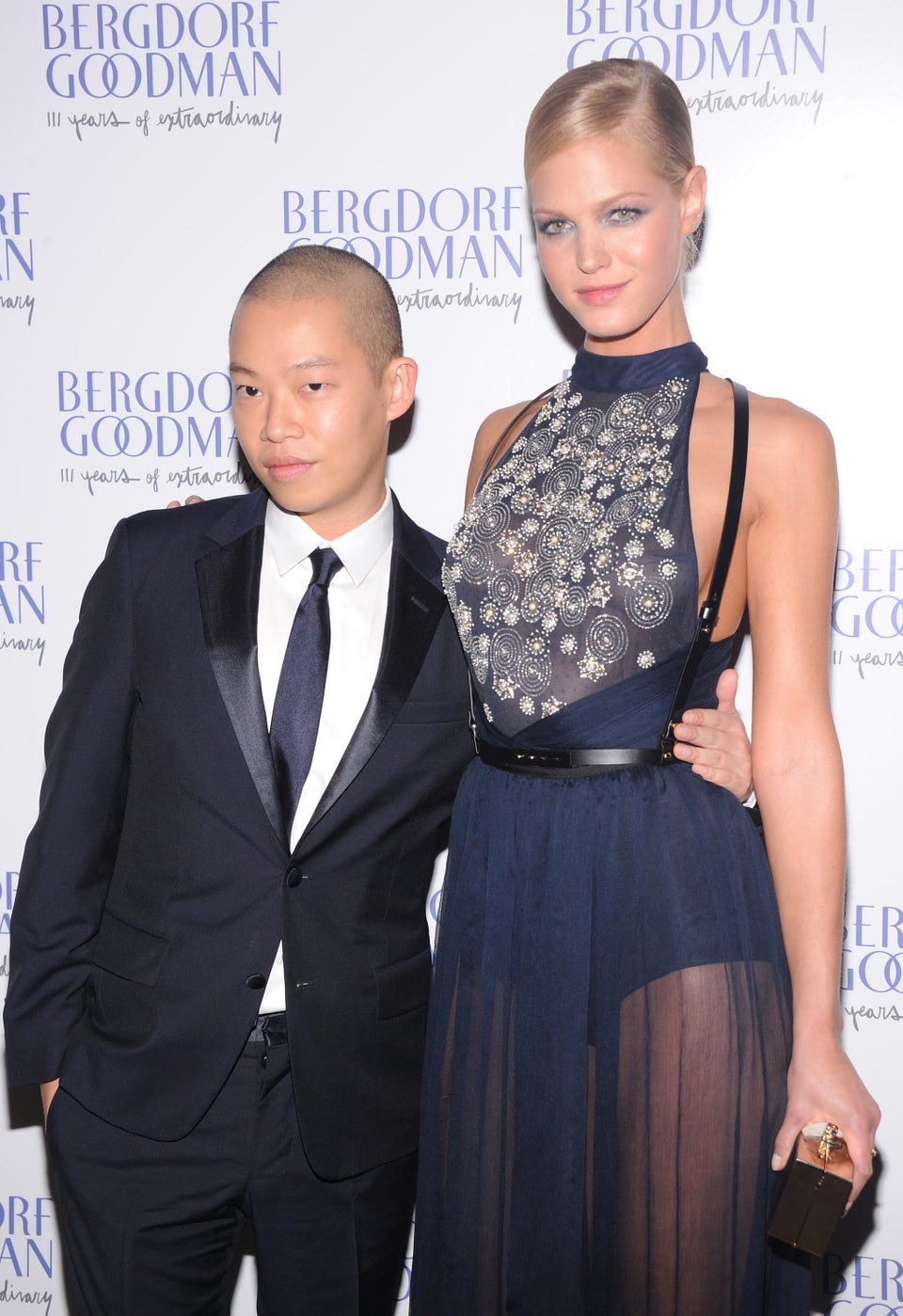 Bergdorf Goodmans 111th Anniversary Party