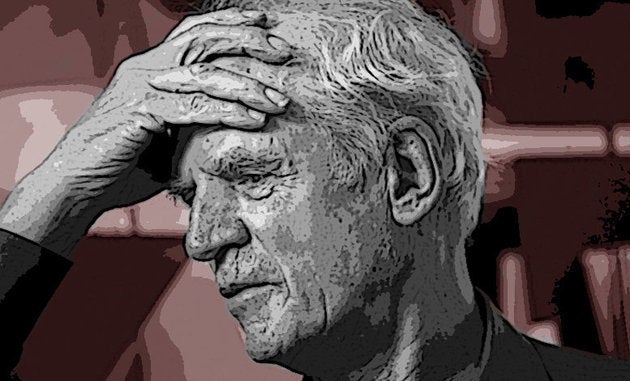 The university teacher, we are told, may soon be obsolete. There's no point lecturing to a large group of students if the same material can be communicated via video. That may be true. But Charles Taylor ― the winner of this year's Berggruen Prize in Philosophy ― reminds us that personal experience with teachers can have transformational effects on the lives of young students.
Charles Taylor is famous not just for his writings, but also for his role as teacher and mentor of globally influential public intellectuals like Michael Sandel.
Regrettably, I was never personally supervised by Charles Taylor. As an undergrad in the 1980s, I majored in psychology at McGill University in Montreal. Psychology seemed like a natural choice because I thought the field would unlock the keys of human nature. My expectations were soon dashed. Students spent their time on experiments with rats in mazes on the grounds their behavior could shed scientific light on the behavior of humans. We did not read Sigmund Freud or Carl Jung because their theories did not match the standards of contemporary science. And I learned nothing about how people think and act in the rest of the world. The field has made great progress since then ― especially in social and cross-cultural psychology ― but I knew it wasn't for me.
Taylor reminds us that personal experience with teachers can have transformational effects on the lives of young students.
In my final undergraduate year, I happened to take a class on Plato and Aristotle taught by Charles Taylor. He had been recommended by one of my professors but I knew nothing else about him. It was a transformational experience.
By means of close readings of Plato's "Republic" and Aristotle's "Politics," Taylor posed all the questions that seemed to matter (to me): Which forms of political community are realistic and desirable? Which values matter, and why? Are we purely selfish human beings, or can morality shape the way we lead our lives? Is there one form of justice, or do forms of justice vary from community to community? How do we engage with communities that prioritize different values? What is the relation between our actual preferences and ideas about how we ought to lead our lives?
Far from answering the questions, he invited students to think about better and worse answers. And he switched to beautiful and eloquent French in response to questions by Francophone students: at the time, the only professor I knew who paid more than lip service to the bilingualism of our home city. 
Which values matter, and why?
It was a large class ― about 60 students, if I recall correctly. Professor Taylor seemed kind and approachable, but I did not dare talk to him at the time (to this day, I'm still a bit nervous when I talk to him, but it's nothing a glass of wine can't cure). But I was inspired by his example, and I chose to pursue studies in political theory at Oxford, where he had also done graduate work and served as professor before returning to McGill. Maybe the language of "choice" is not appropriate: I was so enraptured by Taylor the teacher that it seemed like the only natural and right thing to do. Almost like falling in love: but in an intellectual sense.
At Oxford, I met two of Taylor's students from McGill ― Daniel Weinstock and Gopal Sreenivasan ― who were similarly inspired by him (they are now distinguished philosophers at McGill and Duke). As for myself, I decided to write a thesis on communitarianism, with Taylor's work front and center. Taylor's writings, which I had not read as an undergraduate, spoke to me directly, not just by the force of the argumentation, but because I had memories of Taylor the teacher.
Transformational experiences are more likely in small settings, with teachers who engage with students in seminar-like discussions.
It's worth asking if such transformational experiences can take place by watching videos or TED talks of great intellectuals. I suspect not. For one thing, transformational experiences are more likely in small settings, with teachers who engage with students in seminar-like discussions. In my case, my professional "choice" was reinforced by one year I spent at McGill as a visiting graduate student. I was part of an informal reading group led by Taylor on Heidegger's "Being and Time," and I've since used this model with my own graduate students. 
Still, I made my "choice" because I was inspired by Taylor in a large classroom setting, without any personal experience talking to my teacher. Perhaps there's something about personal exposure to great and inspiring minds that can touch the soul. And that can happen even without extensive personal interaction with the teacher. However much I've become addicted to the internet since those days, I still hope young students can have opportunities for similar transformational experiences in the future.
PHOTO GALLERY
Quotes To Inspire You To Life To The Fullest
Calling all HuffPost superfans!
Sign up for membership to become a founding member and help shape HuffPost's next chapter