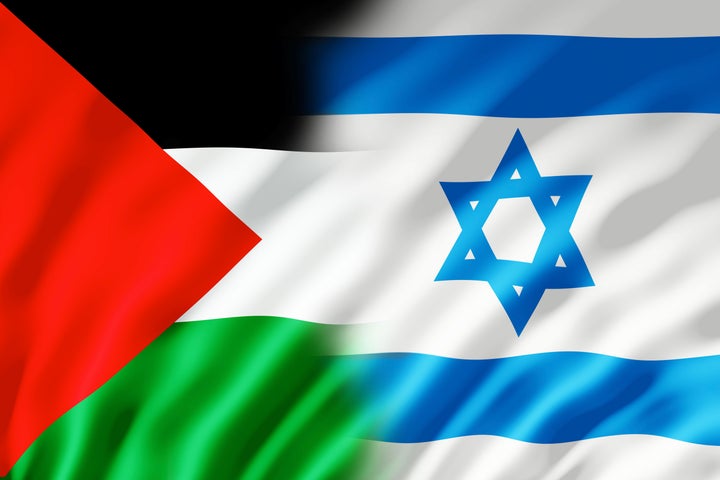 A lawsuit by a Jewish U.C. Berkeley student claiming university officials did little to prevent the harassment of Jewish students during a protest event organized by Muslim student groups has been dismissed by a judge who noted that, while schools are allowed to crack down on offensive student speech, they have no legal obligation to do so.
Plaintiff Jesica Felber's suit stems from the annual "Apartheid Week," which is sponsored by Students for Justice in Palestine and the Muslim Students Association. During the week, protesters dress up in military garb, man mock checkpoints and ask students to state their religion before allowing them to pass.
Felber alleged that when she participated in a nearby counter-protest ("Israel Wants Peace Week") holding a sign reading "Israel wants peace," an Apartheid Week organizer hit her with a shopping cart.
The campus checkpoints were meant to echo those set up by the Israeli Defense Force throughout the West Bank, where Palestinians who want to pass though are required to undergo searches. Supporters of the checkpoints attest they're a crucial method in deterring terrorists; however, critics claim they limit Palestinians' freedom of movement and are a violation of their fundamental human rights
The suit also alleged this attack was part of a pattern of behavior during Apartheid Week, during which Jewish students were spit on and Israel's government was equated to that of Nazi Germany.
While the university has previously disciplined the some of the event's participants and even had Husam Zakharia, the student who hit Felber with the shopping cart, arrested in connection with the incident, Felber (who graduated last year) has accused university President Mark Yudof, who is Jewish, of allowing an anti-Semitic environment to flourish on campus.
"SJP and Zakharia have been involved in other incidents on campus to incite violence against and intimidate Jewish and other students," stated the lawsuit. "Defendants knew of this history of incitement and intimidation yet took no reasonable step to adequately control Zakharia or other student members of the SPJ."
However, U.S. District Judge Richard Seeborg didn't see it that way. In his ruling, Seeborg noted Apartheid Week was an example of the type of "political speech" protected by the First Amendment.
Seeborg said some courts have allowed public colleges to outlaw harassing speech and conduct that interferes with students' rights, but schools have no legal duty to do so. The Muslim organizations receive campus funding on the same basis as other groups, the judge said, and any attempt to withdraw it would raise "serious First Amendment issues."

Seeborg also rejected the plaintiffs' claim that U.C. officials were deliberately indifferent to the threats they faced. He said campus police have arrested disruptive protesters, and the Berkeley administration "has engaged in an ongoing dialogue with the opposing parties in an attempt to ensure that the rights of all persons are respected, and to minimize the potential for violence."
The suit sought damages along with a five-year ban of both of the groups that sponsored the protest and permanent revocation of their university funding.
"This is an abuse of the judicial process and an assault on free speech. The lawsuit is an attempt to try and intimidate the university into silencing a campus group with whom some may disagree politically," said Students for Justice in Palestine in a statement.
The checkpoints are just one of the most visible elements in a decade-long, tit-for-tat struggle between supporters of Israel and Palestine on campus. It is waged through Palestinian movie nights and Zionist picnics; tables in Sproul stacked with literature quoting Edward Said and Theodor Herzl; and Palestinian "die-ins" and pro-Israel hip-hop shows. Ron Hendel, a professor of the Hebrew Bible and Jewish Studies sums it up: "It's a PR war."
Felber is now a director at Jerusalem Online University, an online program designed to strengthen the bonds between American Jewish college students and Israel.
Earlier this year, U.S. Education Department's Office for Civil Rights opened an investigation into claims that U.C. Santa Cruz was fostering an atmosphere conducive to anti-Semitism.
Related
Popular in the Community