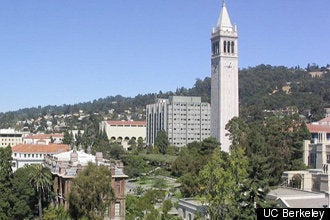 Many of us have been to and worked on many a benefit over the years and appreciate the work that goes into them, but when you find yourself in a state of constant elation at one, it catches you by surprise! Well, that's how I felt throughout the entire night at the BAM/PFA (Berkeley Art Museum/Pacific Film Archive) benefit honoring long time San Francisco arts patron, Cissie Swig. It was so great!
I graduated from Cal, so admittedly, I was excited to attend, but with equal measure I arrived curious and with anticipation. I hadn't been to a BAM fundraiser before. BAM/PFA is among the largest university art museums in the U.S., internationally recognized for its art and film programming.
The evening began with young enthusiastic helpers directing you to the garden. I love when people make it so easy for you to know where to go! As colorful drinks (some sort of martini I think) and hors d'oeuvres were offered on trays, people were happily buzzing around in the "so glad to be outside and here" kind of way. There was an electricity in the crowd from the get-go.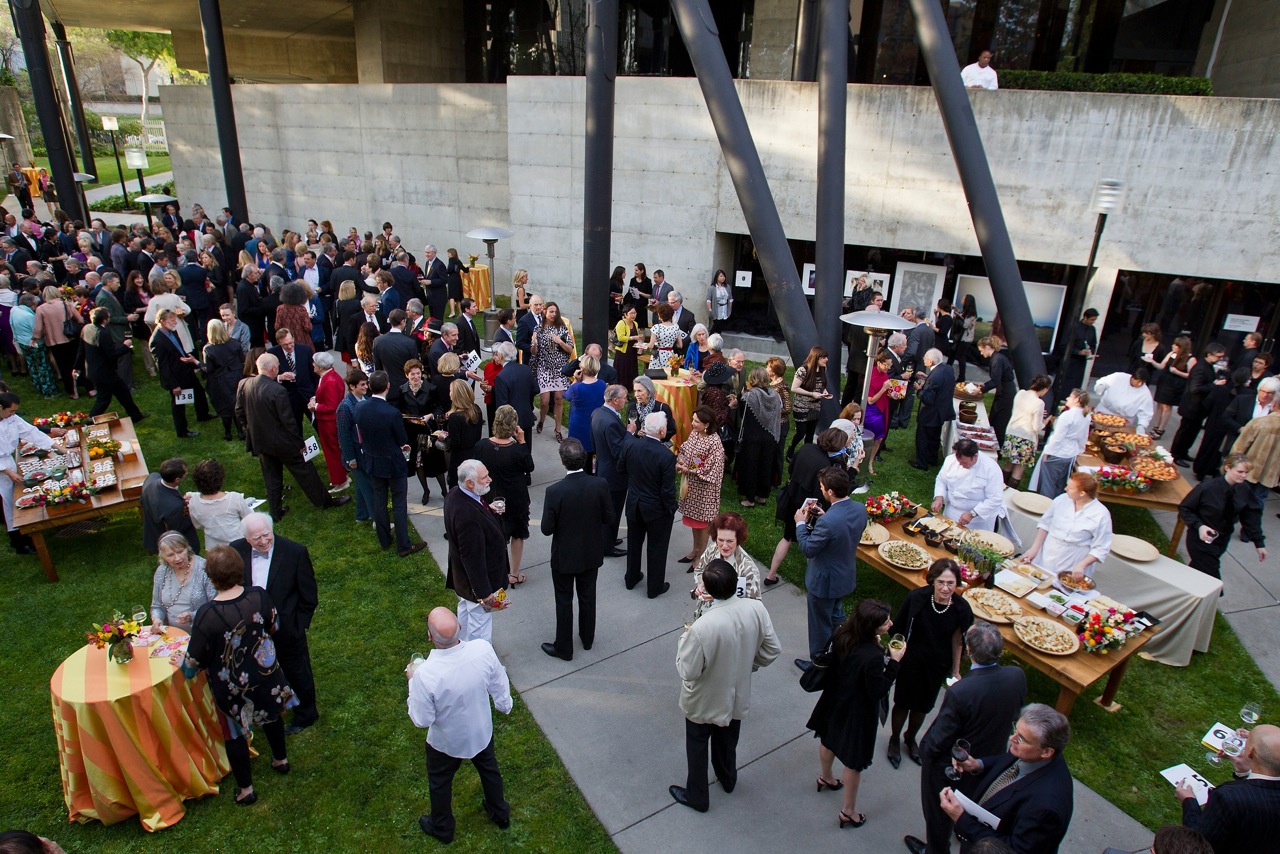 Hung along the outside of the building next to the garden, the art that would be auctioned off was displayed. Looking at art that you might even bid for does give one a buzz, too!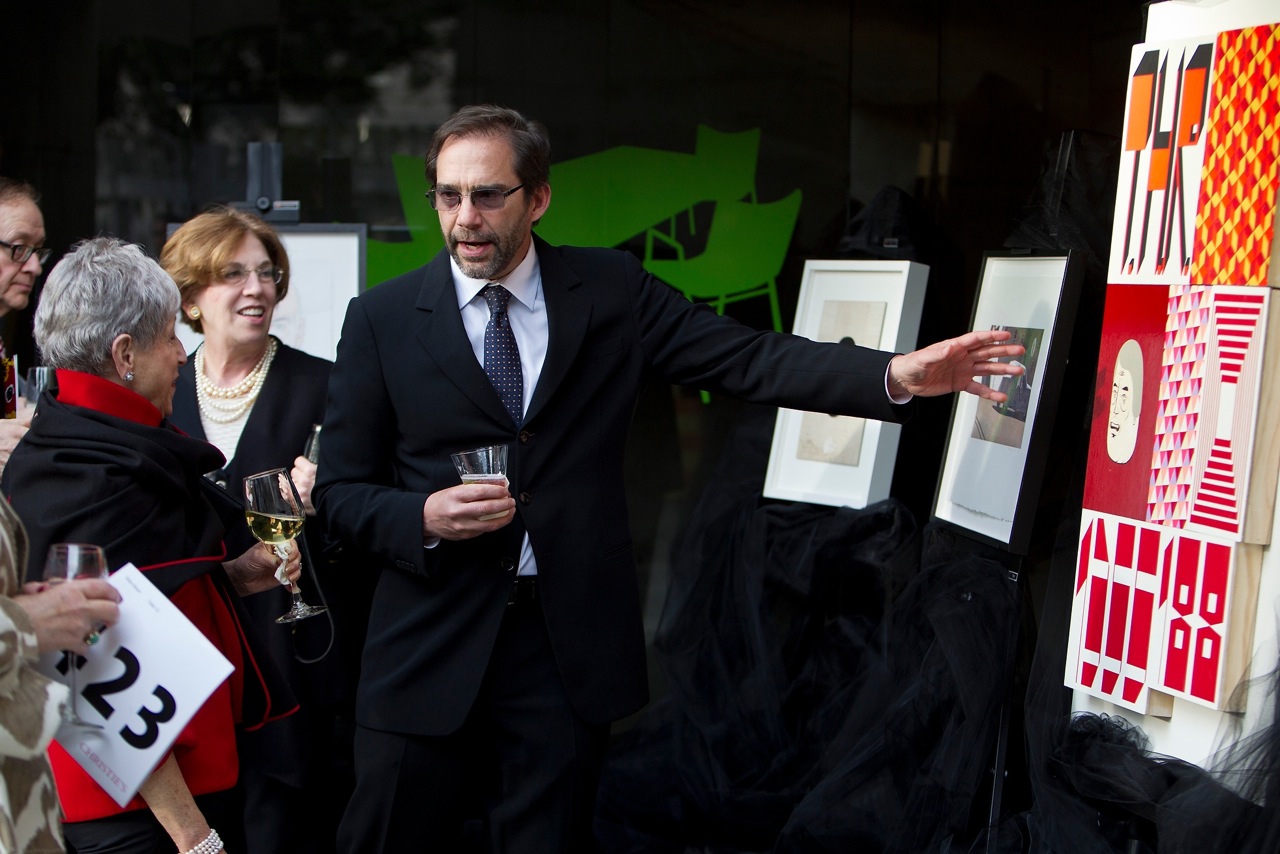 Once inside, entering what is the grey concrete interior of BAM, seeing this space so transformed, my response was, "Wow! How did they do that?" Whatever Dennis Love (the in-house designer) did to the ceilings and walls and tables, the combination of the way he did it and all the colors, made you feel happy and excited, to be in the space. With closer observation, it was another "hat's off" to the use of tulle, stencil light projections, and colorful tablecloths. Dennis tossed rose petals atop the tulle center piece panels on the tables which conjured up romance and/or love subliminally, and who doesn't like that rustling in your head?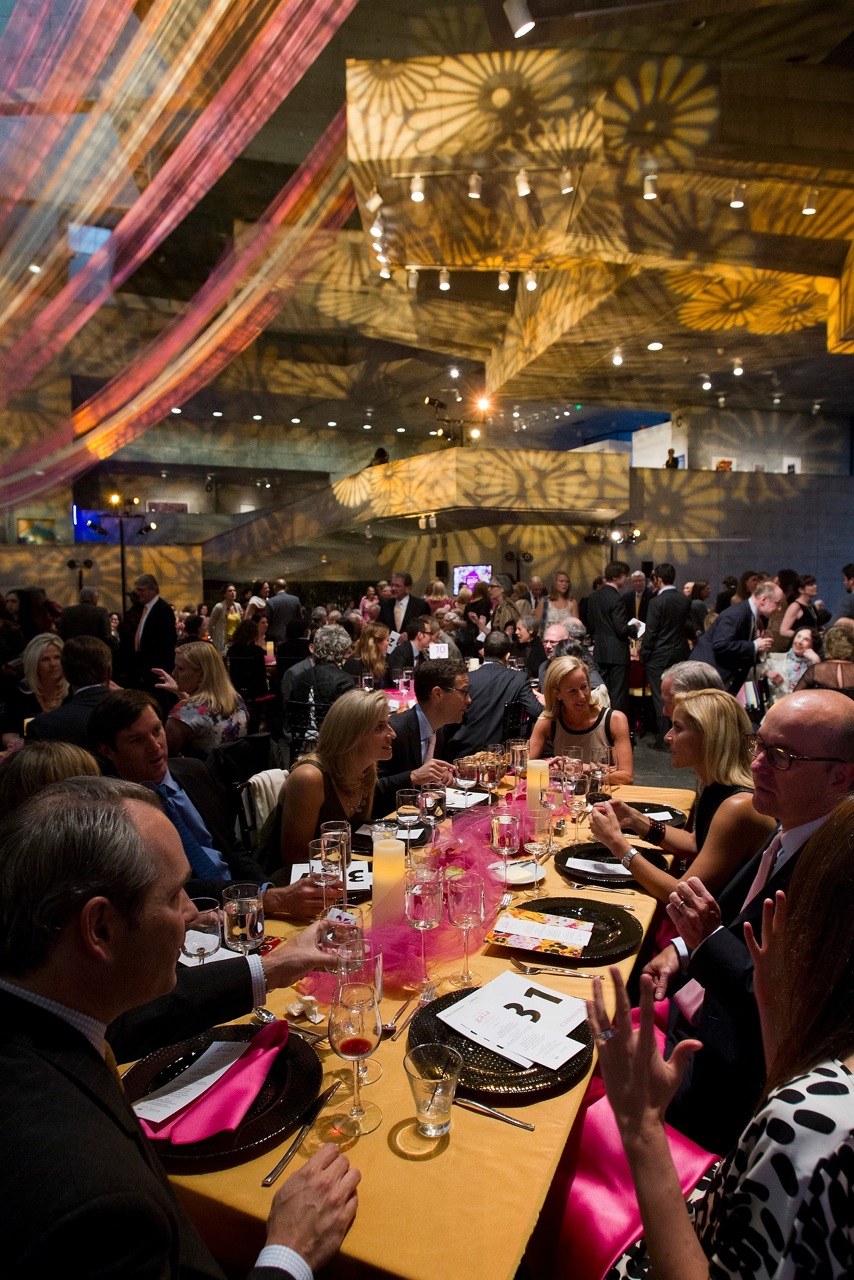 It was definitely the love that went into the evening that made it so special. The shining star honoree, Cissie Swig, was surrounded by tables upon tables of family and close friends there to celebrate and cheer her energy and contributions. That presence of family in its inimitable way shifts the chemistry in the room to a deeper, more personal level. So many people made the effort to be there to support Cissie and her longstanding care of the museum and what it represents. She had been involved since 1966 as a charter member of the original Board as well as the first President of the Board!
The speeches hit many notes, part passionate, heartfelt, meaningful and witty, delivered in an informal, intimate and genuine way with the tone being set from the beginning by the lovely and natural Carla Crane, board member and co-chair of the evening. We heard from Larry Rinder, the director of BAM/PFA; Noel Nellis, President of the Board; and Chancellor of UC Berkeley, Robert Birgeneau.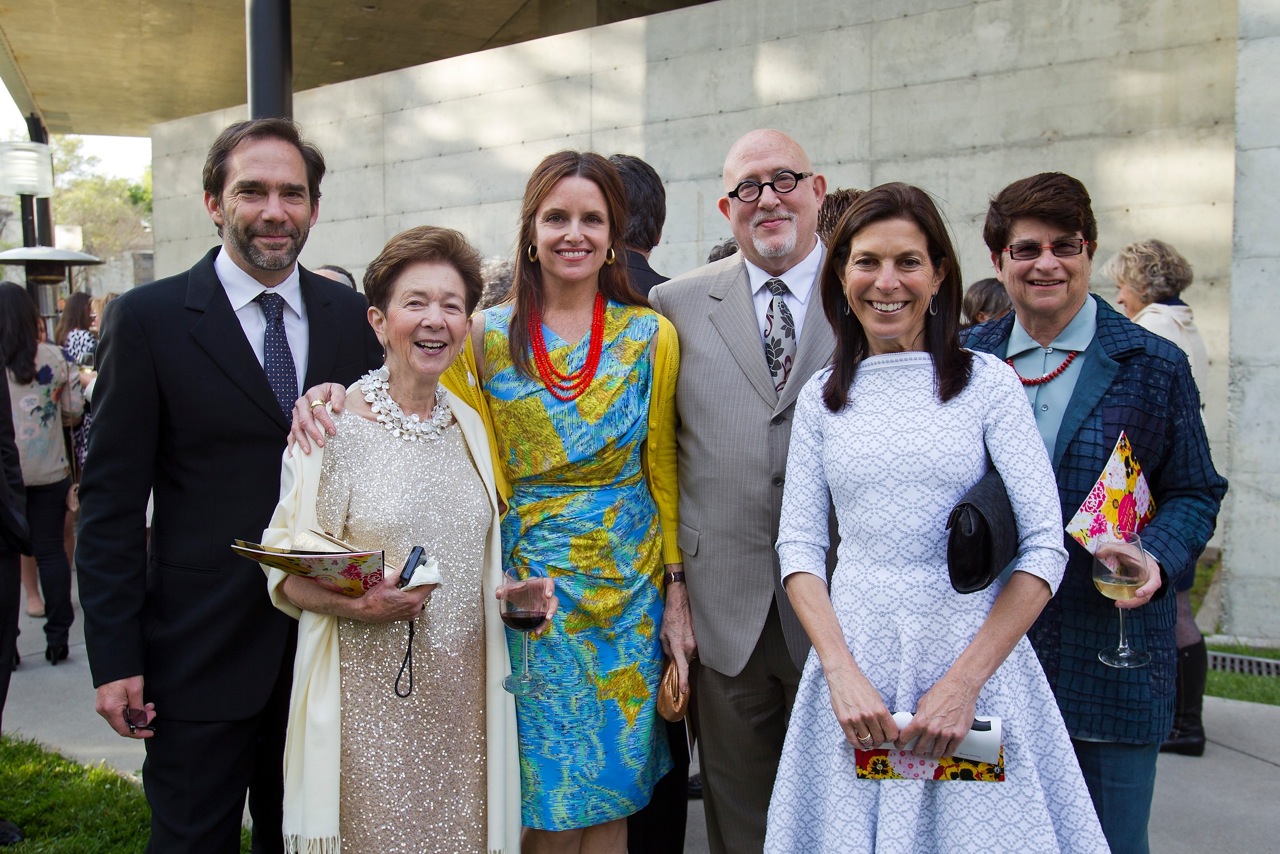 Larry Rinder, Cissie Swig, Carla Crane, Robert Harshorn Shimshak, Susan Swig, Penny Cooper
An added touch which gave this production its particular charm, was when the honoree's daughter, Susan Swig, with her daughter and granddaughter to Cissie, Nina Watkins, at her side, (holding a funny photo of Cissie in costume as Charlie Chaplin from a past Pacific Film Archive event) stepped up to the podium, giving us the wonderful visual of multiple generations and continuance. Susan's speech about the work and influence of her extraordinary mother, Cissie Swig, was personal and warm. Susan spoke about the privilege of witnessing all that her mother has done and continues to do, and how much her power of example has had on her.
After this moving introduction, Cissie Swig, sparkled her way up to the podium in a dress that caught the light, and gave a wonderful, "how can I get a copy of that?," kind of speech, inspiring the whole room forward in support of art with her elevating words spoken from her heart. One quote, and believe me, all of her speech was beautiful: "In our complex, fast-moving, global society, the opportunity, the urgency, to understand each other and our multitude of cultures through the lens of artistic expression is a gift, a privilege that must be maximized, giving heightened awareness of our need for each other as we all move forward to improve the world and leave it a better place than we found it."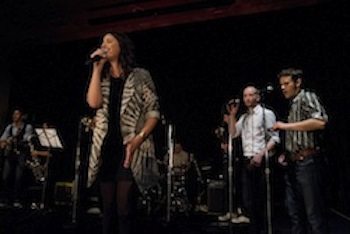 Christie's auctioneer, George McNeely, auctioned off works from 13 artists: Cindy Sherman, anonymous Tantric art, Tauba Auerbach, Ryan McGinley, Daniel Clowes, Kota Ezawa, Rosana Castrillo Diaz, Lawrence Weiner, Barry McGee, Trevor Paglen, Chris Duncan, Robert Bechtle, and Anna Von Meeters. The art was generously arranged for by Board member, Robert Shimshak.
The Grand Finale to the evening was the performance by the talented, young singer and daughter of Carla (and David) Crane, Rozzi Crane, backed up by 8 male musicians. Rozzi took stage and brought the house down! Last year she was on tour with Sergio Mendes and this year she will tour with Maroon 5. Rozzi is all of 20 years old! She was sensational! She announced that her first album is coming out soon..Hurry up, I say!
I drove back home on "a high" that night, transformed by this finely articulated and joyful evening. This event had deeply touched me in a personal and intimate way, just like art does. Yes, BAM, that was great!
Photos courtesy of Jakub Mosur
Related
Popular in the Community